With the highest turnover, Petrolimex took the lead in "Vietnam Forbes Top 50 best listed companies in 2017".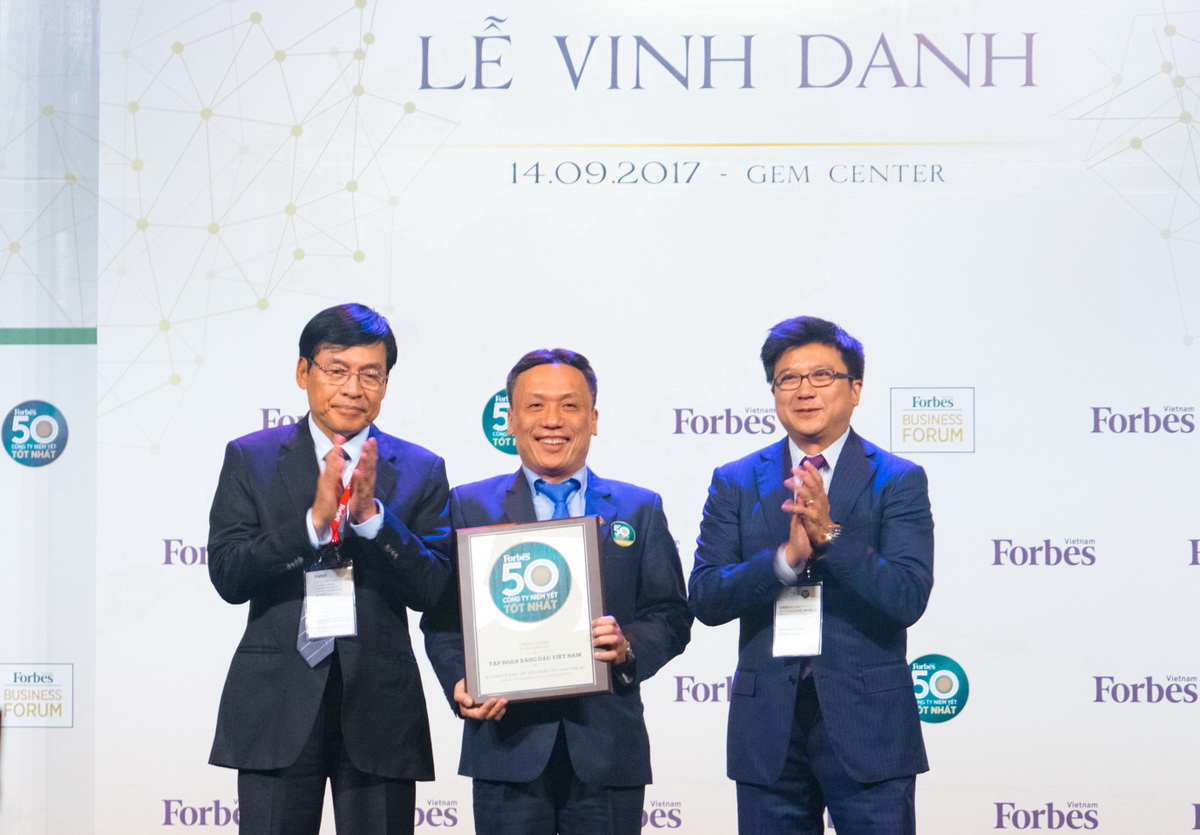 Petrolimex Board of Managers Member Nguyen Thanh Son (center) was attending at the ceremony and receiving the Medal Top 50 best listed companies in 2017. Photo: Petrolimex
At the "Vietnam Forbes top 50 best listed companies in 2017" ceremony in Ho Chi Minh City, Vietnam National Petroleum Group (Petrolimex) was ranked first with the highgest turnover.
Petrolimex has stock code PLX Officially listed on HOSE in April 21, 2017 with over 1.29 billion shares. On the first day of trading, PLX was in the top 10 stocks with the largest capitalization in Vietnam stock market.
Until today, after more than four months of listing, the total capitalization of PLX has reached more than 80,000 billion VND (equivalent to about 4 billion US dollars).
Besides financial indicators such as revenue, profitability, ROE, ROC, earnings per share (EPS) ratios ... are ranked by Forbes Vietnam based on the methodology and standards of Forbes global. Factors like sustainable development, brand, administrative level and Petrolimex development prospects is also considered and appreciated by Forbes.
In particular, in 2016, Petrolimex achieved revenue of 123,096 billion VND, dividend payout ratio of 32%, so that PLX was honored as the "Champion of revenue" in this year's ranking.
According to the investors, Petrolimex currently holds a major market share in the petroleum sector with a retail network of more than 2,400 Petroleum Stations and nearly 3,000 retailers, franchises across the country.
Petrolimex's large warehouses are evenly distributed across key areas, so this is an effective petroleum distribution system for retailers.