From December 14, 2021, Petrolimex Saigon will be the first unit to trade in Euro 5 standard RON 95 gasoline (trade name: RON 95 - V) in Ho Chi Minh City. This is a new product with superior quality criteria compared to gasoline fuels being consumed on market at the moment.

Implementing the Prime Minister's Decision No. 49/2011/QD-TTg on regulations on the roadmap for applying emission standards to newly manufactured, assembled and imported cars and motorcycles; as a unit that is always aware of environmental protection and a pioneer in providing clean and high-quality fuels, Petrolimex has become the very first enterprise in Vietnam to implement the Government's Decision, bringing to consumers a new product of premium quality and environmental friendly.
Compared to RON 95 III gasoline (common in the market), RON 95 - V gasoline has outstanding quality in 04 indicators: Lead (max 0.005 g/l), sulfur (max 10mg/kg), benzene (max. 1.0% by volume), Aromatic hydrocarbons (max. 35% by volume).
According to the expected plan, Petrolimex Saigon will start trading RON 95 - V gasoline from December 14 at some affiliated petrol stores (with banners) and gradually cover the entire 75 stores in Ho Chi Minh City and neighboring provinces before January 1, 2022, replacing the current RON 95 - IV gasoline.
Petrolimex Saigon would like to inform our precious customers and the public about the new product business and believe that Petrolimex's new product will be well received by consumers.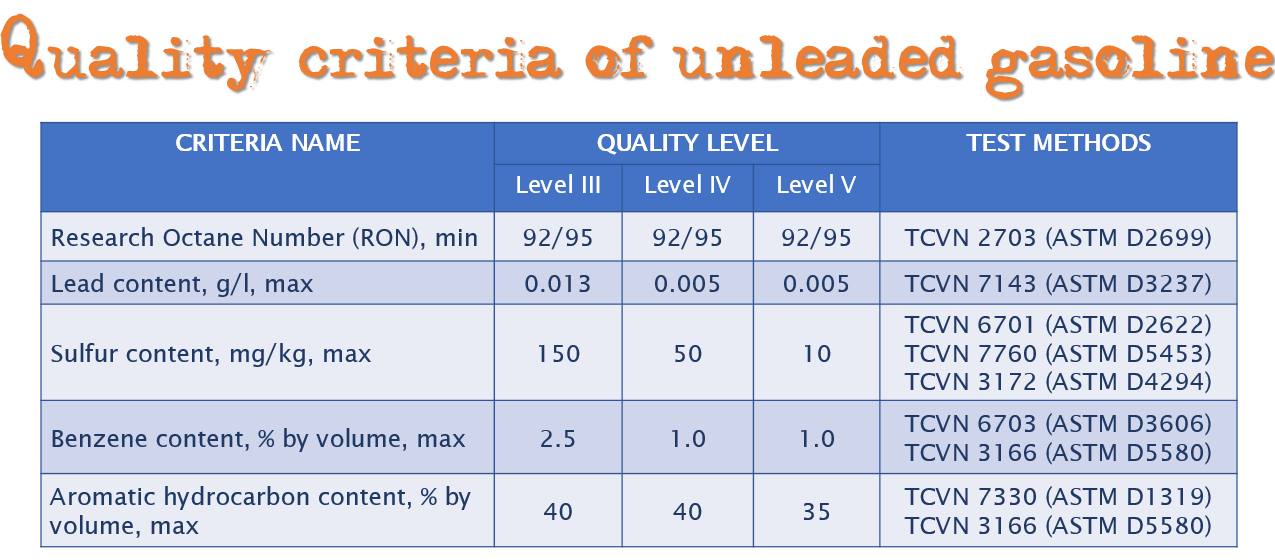 Euro emission standards stipulate the norms of gases emitted during the operation of cars, including: hydrocarbons (HC), particulate matter (PM), carbon monoxide (CO) and nitrogen oxide (NOx). This standard is chosen by many countries to apply to vehicles participating in traffic.
Up to the present time, the Euro standard is divided into 6 versions by the European Union to reduce emissions that are likely to pollute the environment. In particular, the Euro 5 emission standard was officially issued in September 2014.
Euro 5 is regulated very strictly and specifically about the quantity - weight limit of particles discharged to the outside. Along with that, the calculation of the volume of dust particles in the exhaust gas is also applied to the direct injection engine.
The implementation and application of Euro 5 emission standards in Vietnam will significantly contribute to reducing harmful emissions that cause air pollution and contribute to environmental protection.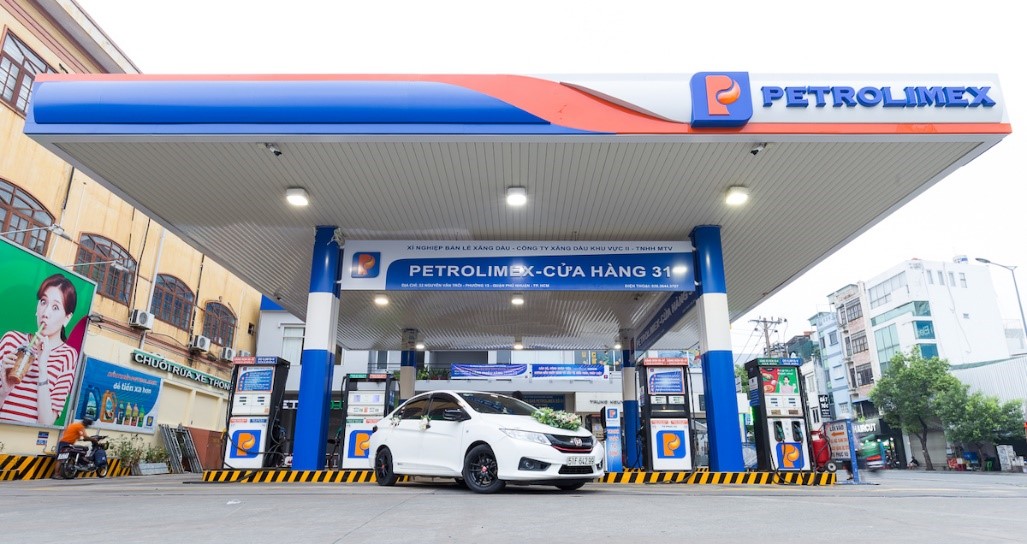 Petrolimex Saigon petrol store