Grand opening of Petroleum Store No. 81
 10:20 AM @ Wednesday - 16 March, 2022
On the morning of March 11, Petrolimex Saigon Retail Enterprise held an opening ceremony and put into operation Petroleum Store No. 81 (Petrolimex - Store No. 81) in Kim Long Town, Chau Duc District, Ba Ria Vung Tau province. This is a practical project to celebrate the 94th anniversary of the Vietnam Petroleum Industry's Traditional Day (March 13, 1928 - March 13, 2022).
Attending the opening ceremony, there were Director of Petroleum Retail Enterprise Mr. Nguyen Thanh Hai together with the Board of Directors and leaders of departments. There also were representatives of departments and divisions of Petrolimex Saigon and local authorities.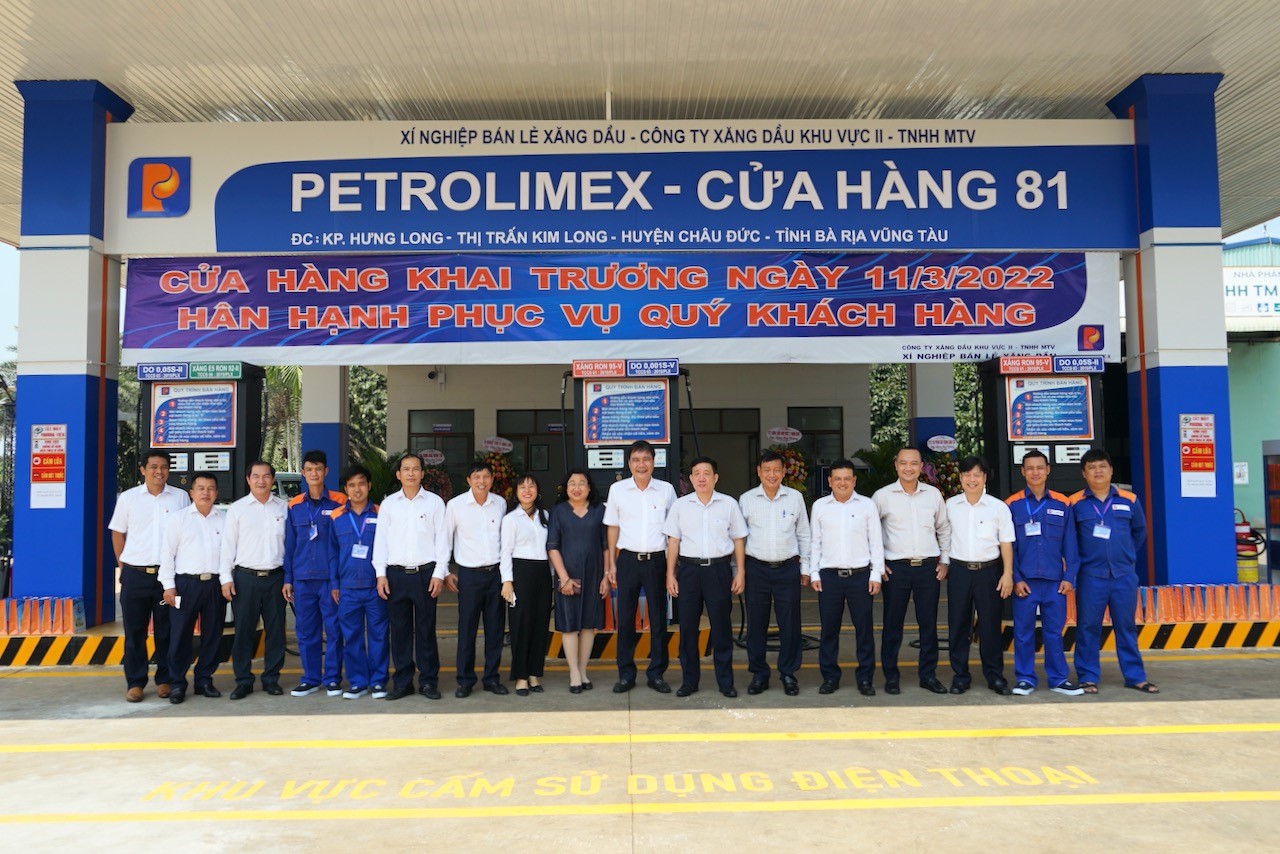 Leaders of Petroleum Retail Enterprise, Departments and Divisions of Petrolimex Saigon with Staff of Petrolimex Store No. 81
Mr. Nguyen Thanh Hai directed departments of Enterprise and staff of Store No.81 to closely coordinate to organize and operate of the store effectively, ensure quality - quantity of petrol, security - fire safety and protect the environment. Constantly striving to improve commercial civilization, maintain the image and reputation of Petrolimex's brand "to go further".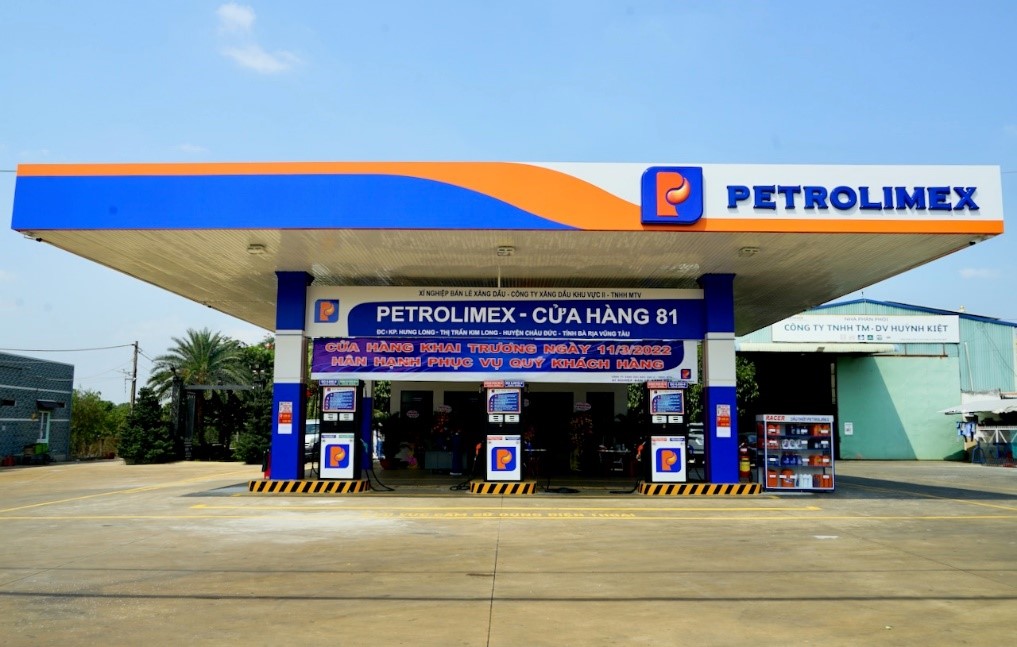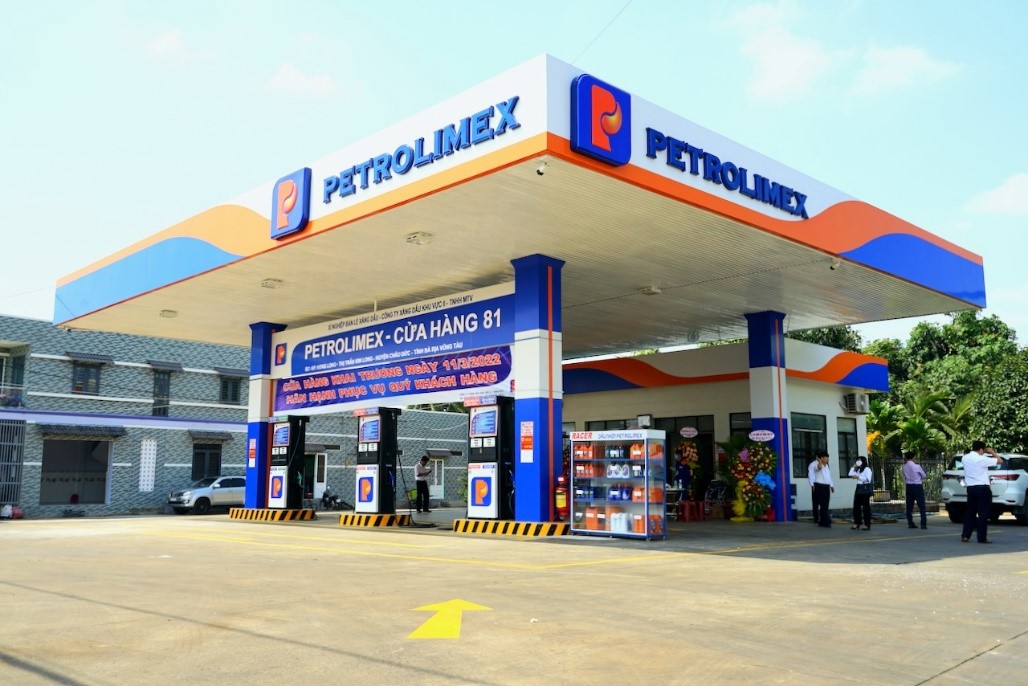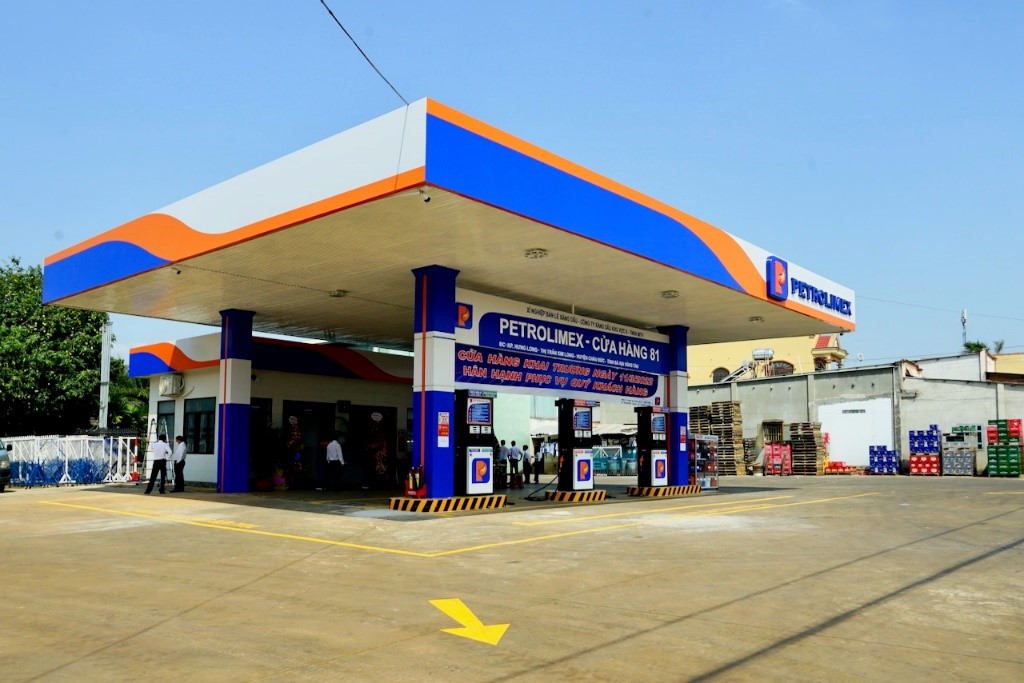 Overview of Petrolimex Store No. 81
With an area of nearly 2,000 m2, Petrolimex – Store No. 81" is located on National Highway 56 axis in territory of Kim Long Town, Chau Duc District, Ba Ria - Vung Tau Province. This is the arterial road connecting the gateway to the north of Dong Nai province and the southern gateway of Ba Ria - Vung Tau.
The store was built according to Petrolimex's brand identity standards. The office, sales area and around area are designed in harmony with space and landscape of the surrounding environment.
With a total tank capacity of nearly 50 m3, the store sells RON 95 - V Gasoline, E5 RON 92 - II Gasoline, DO Oil 0.05S - II, DO Oil 0.001S - V..., other products and services of Petrolimex.
In addition, the store is equipped with TLS automatic tank measuring device, Egas petrol store management system, surveillance cameras, standard fire protection equipment, POS machines supporting payment methods. The petrol pump posts are arranged and installed reasonably, convenient to serve customers.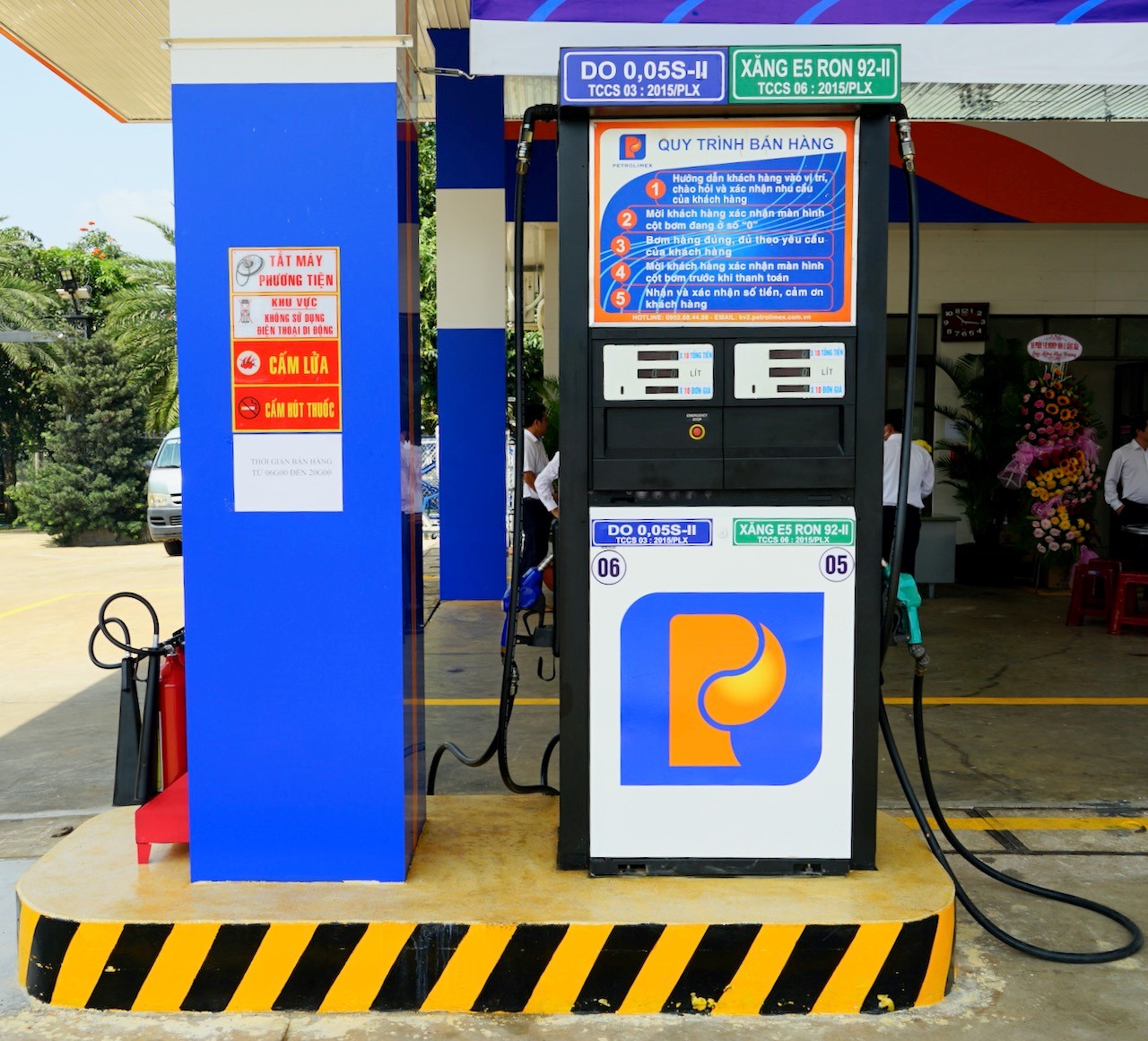 Tatsuno pump head with Japanese technology is equipped at the Store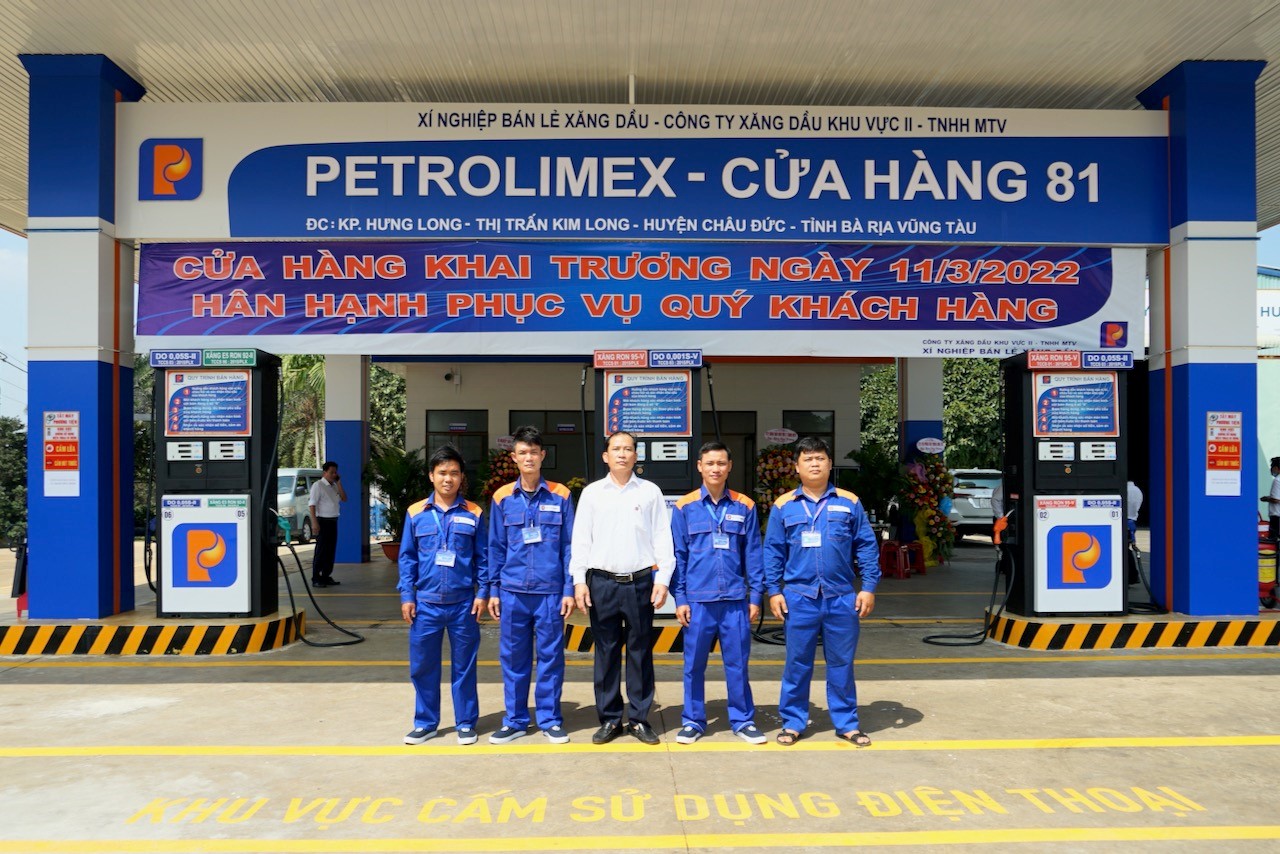 The staff of Petrolimex Store No. 81 is ready to serve customers
Putting "Petrolimex - Store No. 81" into operation has brought the total number of petrol stores under Petrolimex Saigon to 76 stores, further expanding retail network towards the goal of serving customers better day by day and commitment of ensuring an adequate supply of petroleum to consumers.
Some pictures on the first day of opening the Store: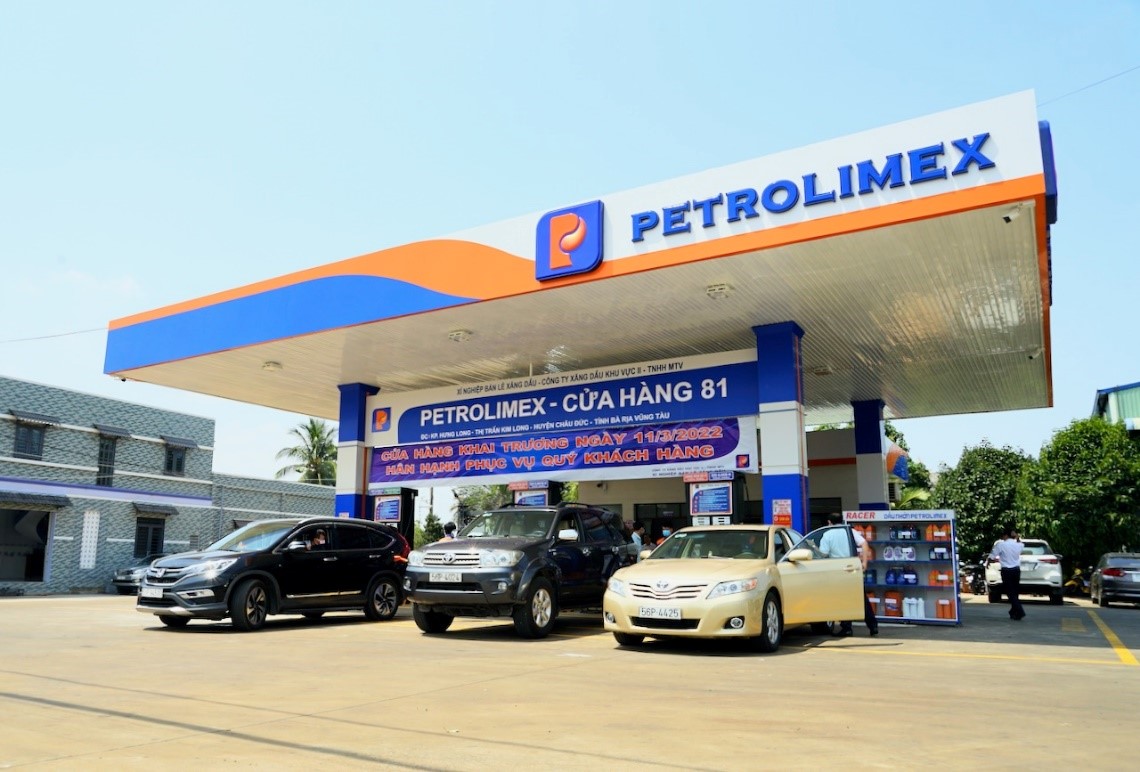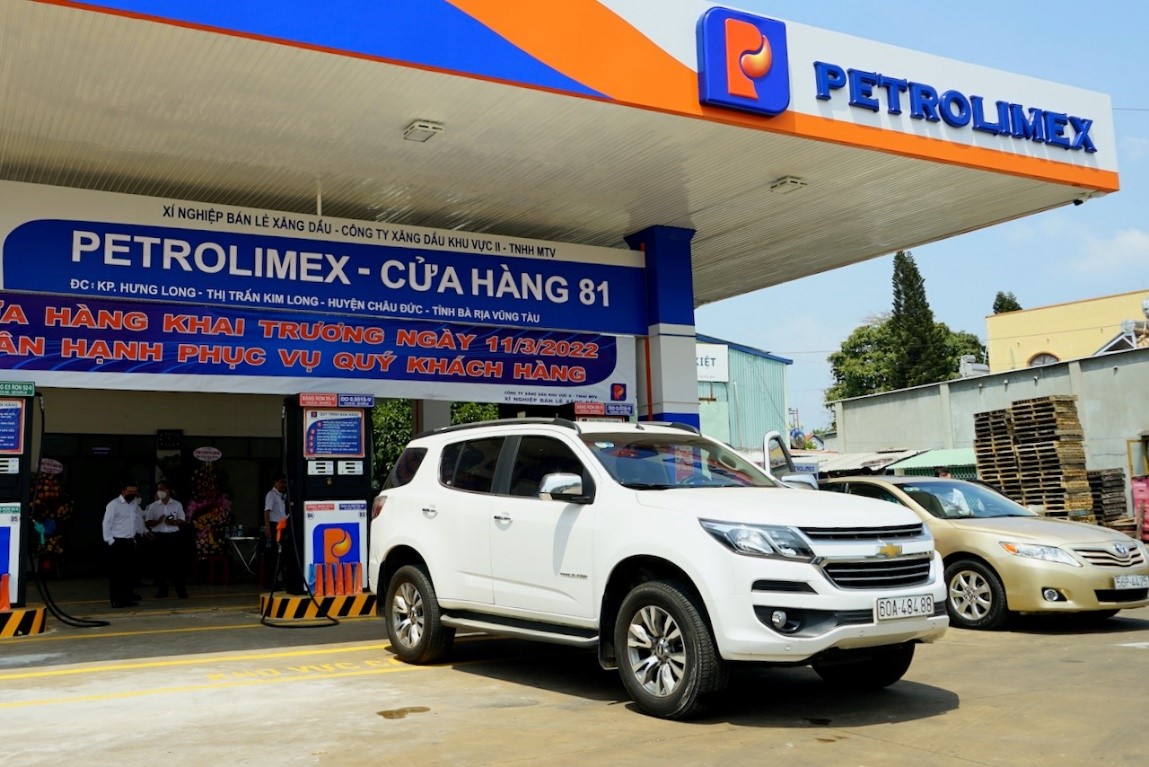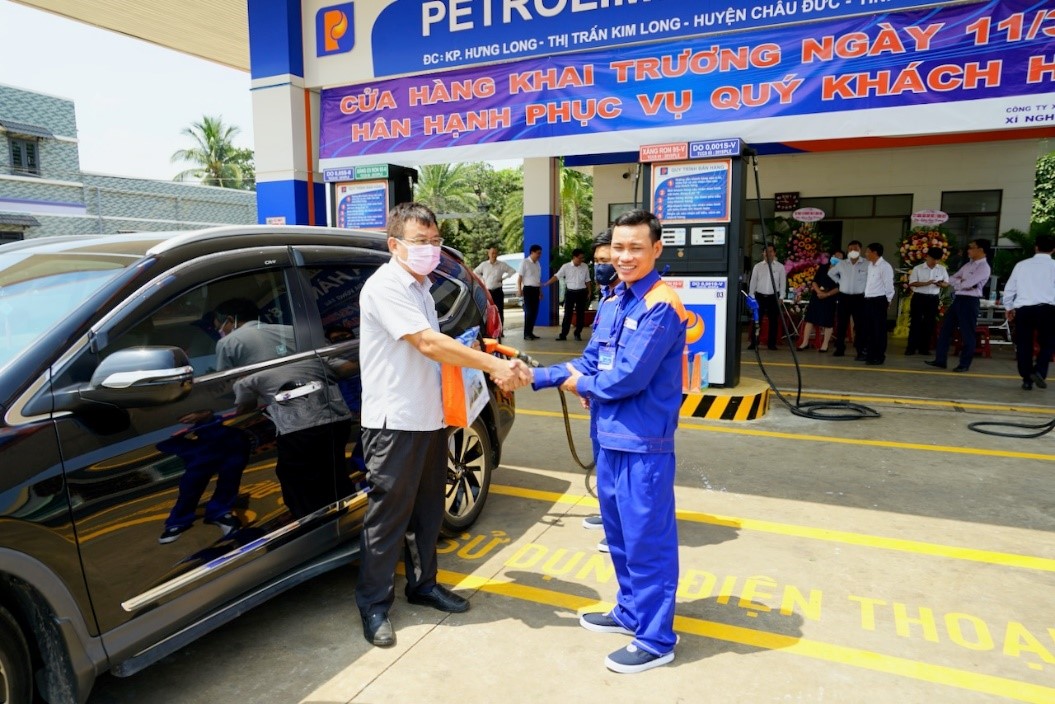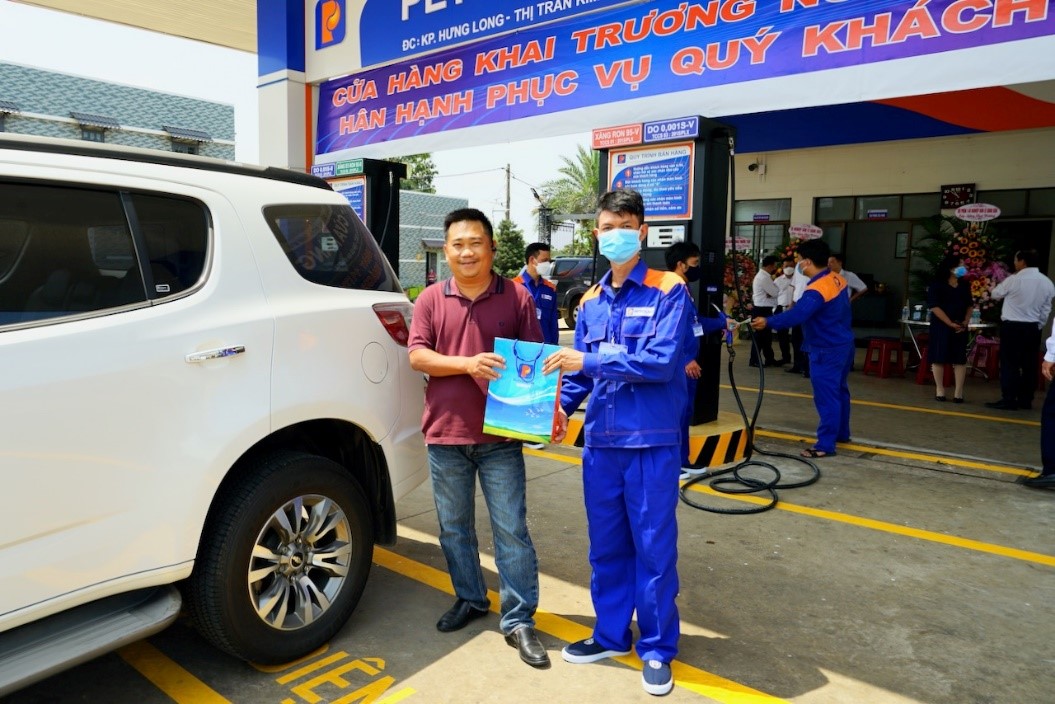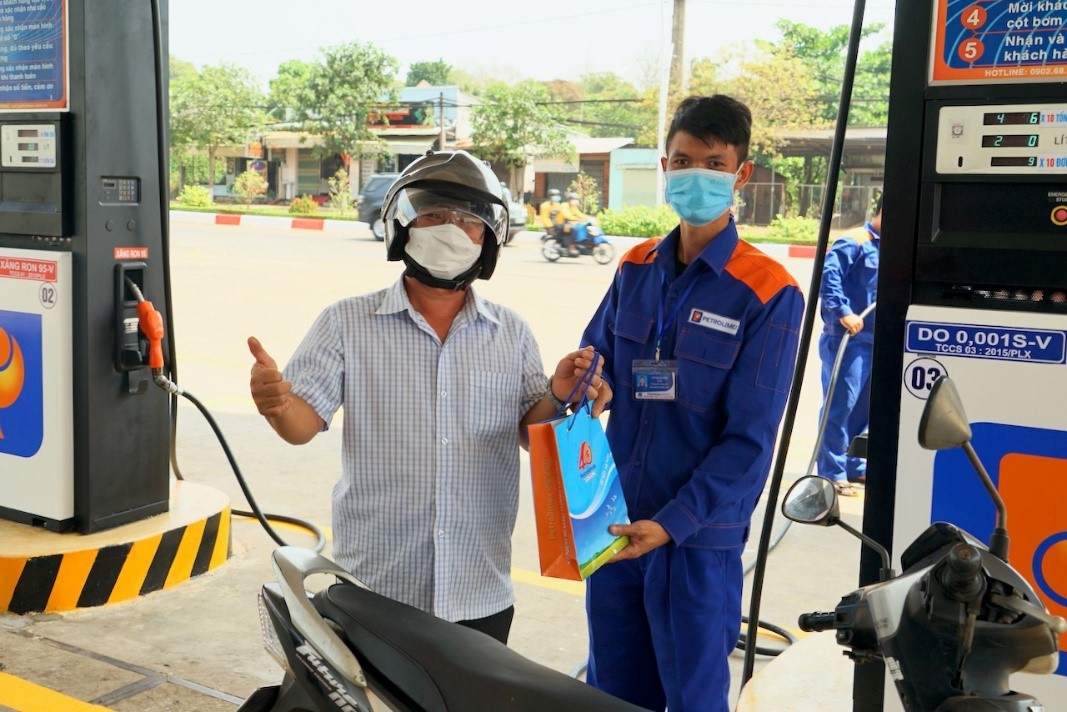 The very first customers of "Petrolimex - Store No. 81" received gifts on opening day
Source: Petrolimex Saigon