On May 20.2020, Petrolimex Saigon Retail Enterprise successfully grand opened and operated the second Petroleum Station No.78 at Go Moi - My Hanh Street (D9), Hau Hoa Hamlet, Duc Hoa Thuong Commune, Duc Hoa District, Long An Province. This is the third petroleum station in these province and the second store of Petrolimex Saigon in 2020.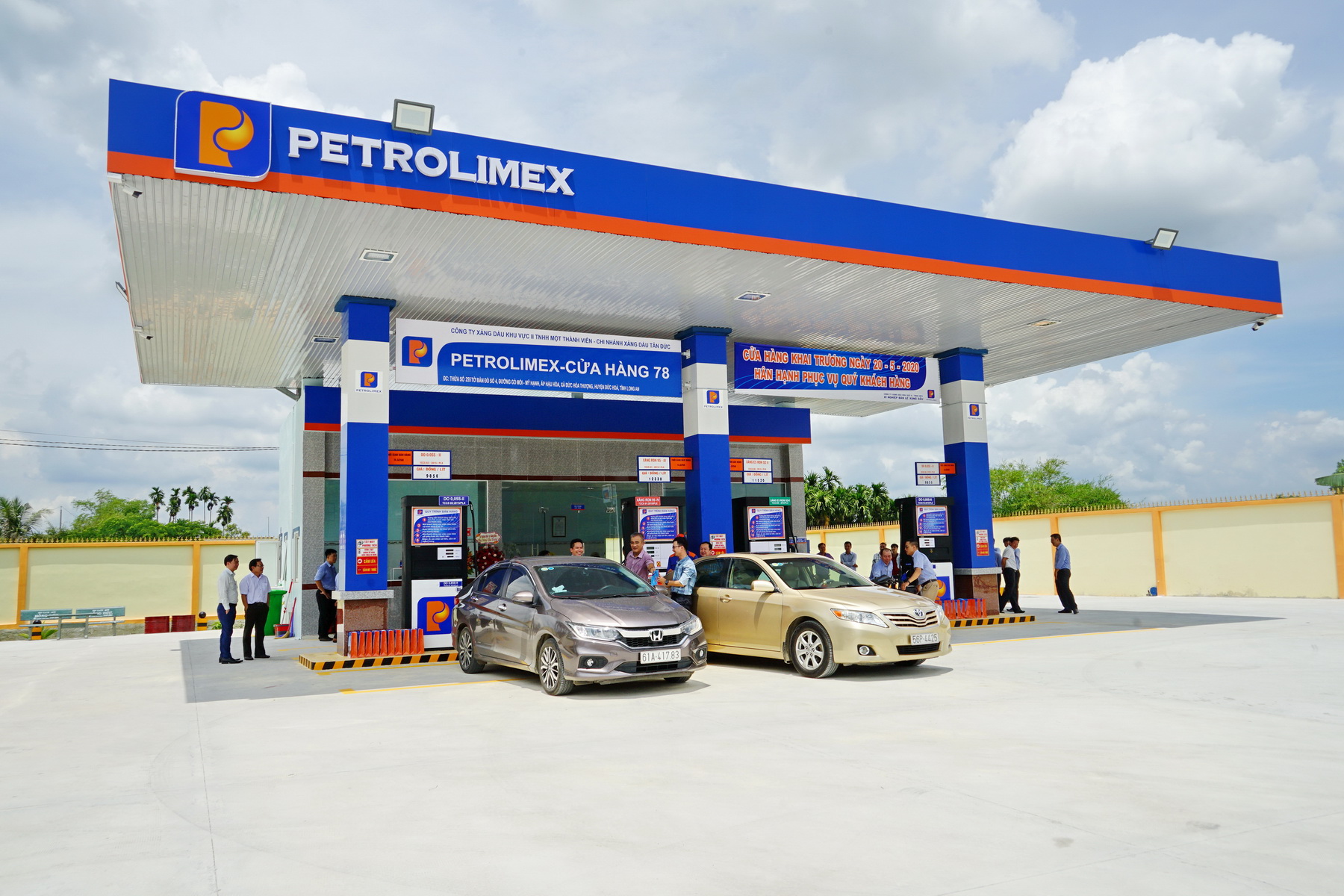 Petrolimex – Petroleum Station No.78, address: Landzone No.255, map sheet No.4, Go Moi - My Hanh Street (D9), Hau Hoa Hamlet, Duc Hoa Thuong Commune, Duc Hoa District, Long An Province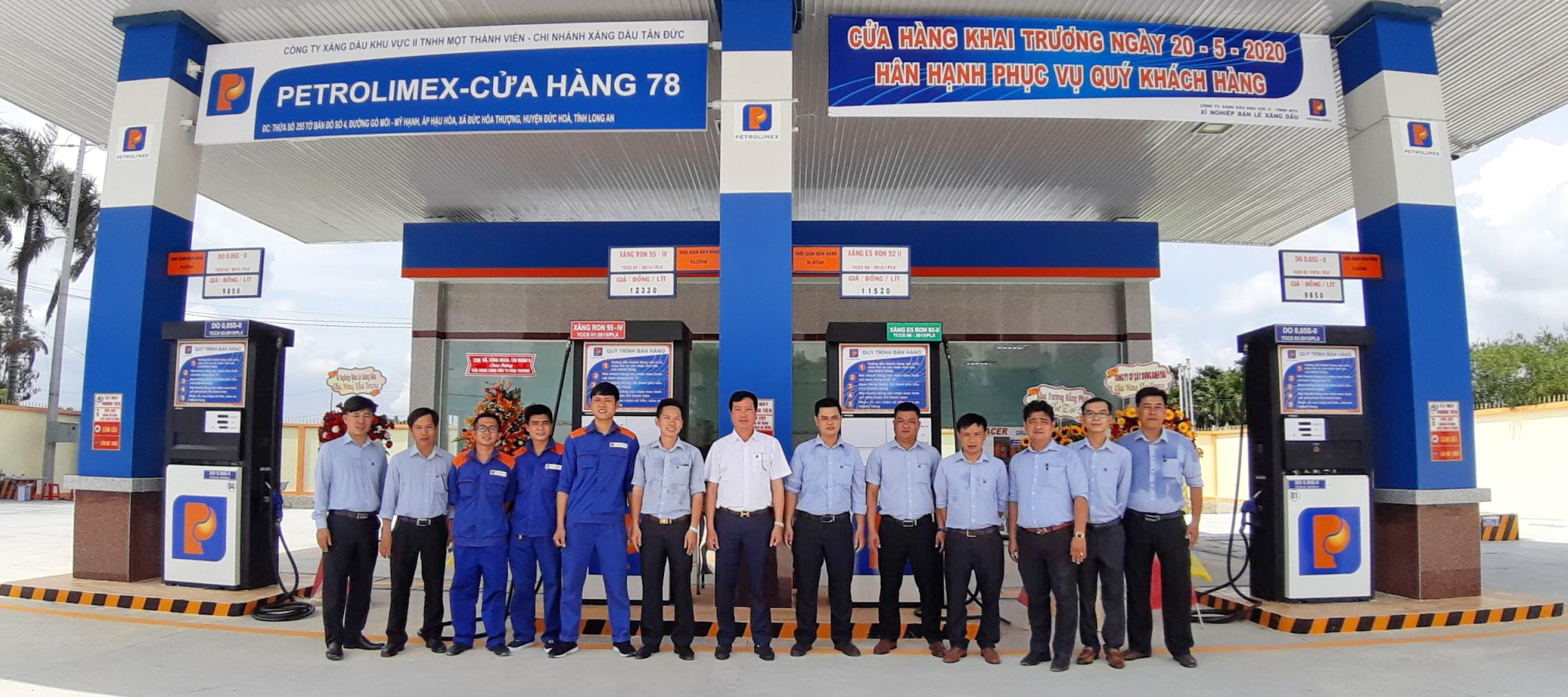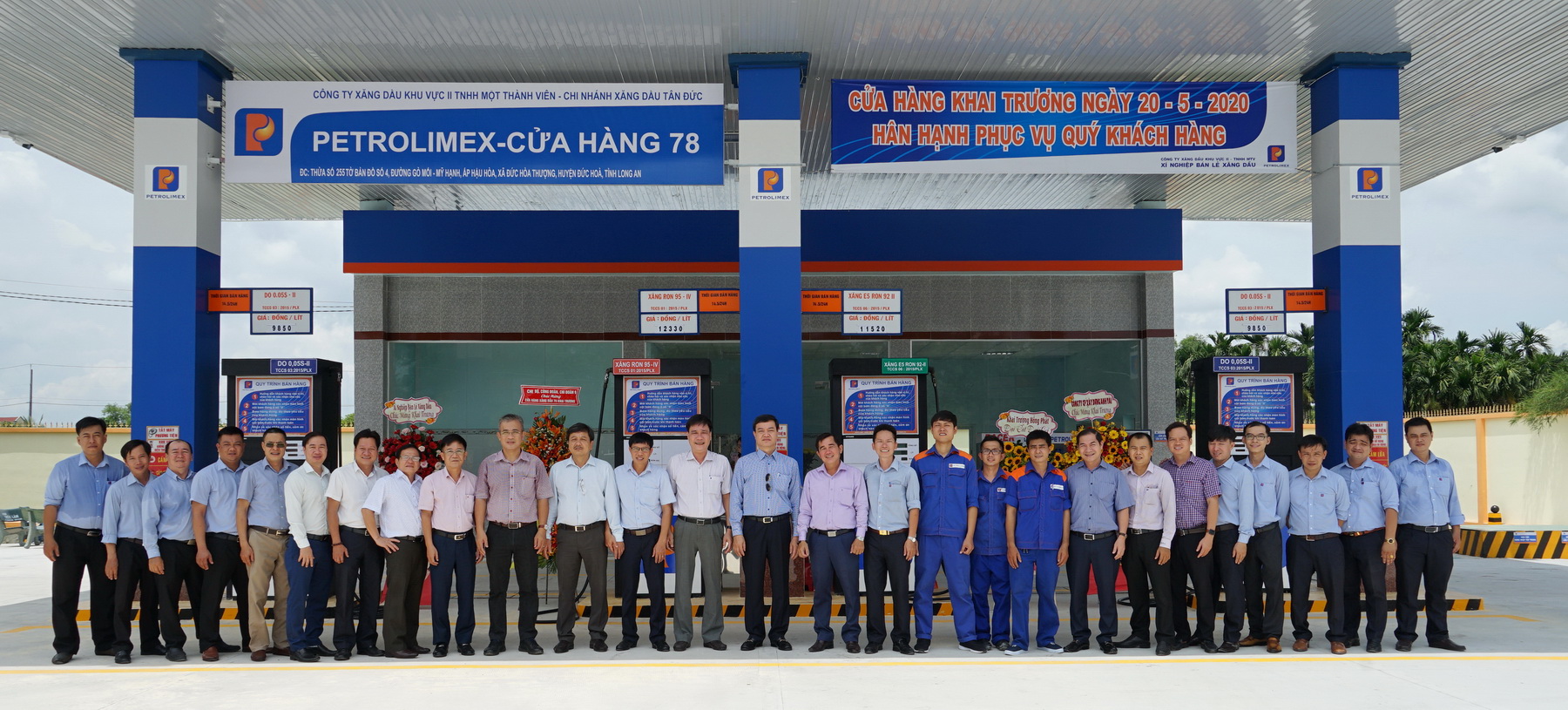 Petrolimex Saigon B.O.D and representatives of local People's Committee attended, encouraged the Petroleum Station staffs
Participated and congratulated at grand opening ceremony Petroleum Station No.78, there were Petrolimex Saigon Director Vo Van Tan, Deputy Director Pham Binh Phuong, Retail Department Director Nguyen Thanh Hai, Secretary of Party Committee and Chairman of Duc Hoa Thuong Commune Le Thanh Tuan and representatives of several Departments / Divisions of the Company, Retail Enterprise Leaders, Head of Retail Enterprise Divisions / Departments and Head of Petroleum Stations from Division 9.
Petrolimex-Petroleum Station No.78 is located on Go Moi - My Hanh Street near Chutex, Thinh Vuong and Vinmos industrial Parks and overlooking Hau Nghia and Duc Hoa towns; to invest in new construction on an area of 1,700 m2, a wide frontage of more than 50 m, a spacious and well-ventilated area, has two transport lanes, which is convenient and safe for vehicles with large tonnage in and out refueling. The Station sells 3 items: Ron 95-IV, E5 Ron 92 and 0.05S Diesel. Further more Petrolimex provides specialized products and services such as: PLC Lubricants, Pjico Insurance, Jana Laundry Liquid, etc...
The Station is equipped with facilities in compliance with Petrolimex standards and technology system, modern equipments such as: 04 new generation Tatsuno pumping dispenser (04 pumps) connected to Egas central Station management software. With customer management program - accurate, flexible and timely delivery; 02 tanks made of composite material with capacity of 32 m3 and closed Petroleum in and out system; 24/7 CCTV system, firefighter protection equipment and environmental protection fully meet the current regulations of the State, Petrolimex Group / Petrolimex Saigon.
Petrolimex Petroleum Station No.78 was officially put into operation, which not only brought business efficiency to Petrolimex Saigon but also well served the petroleum consumption demand of local transportation and community in these area. Beside it is contributing to the overall economic growth of Long An province.
Some moments at the grand opening ceremony: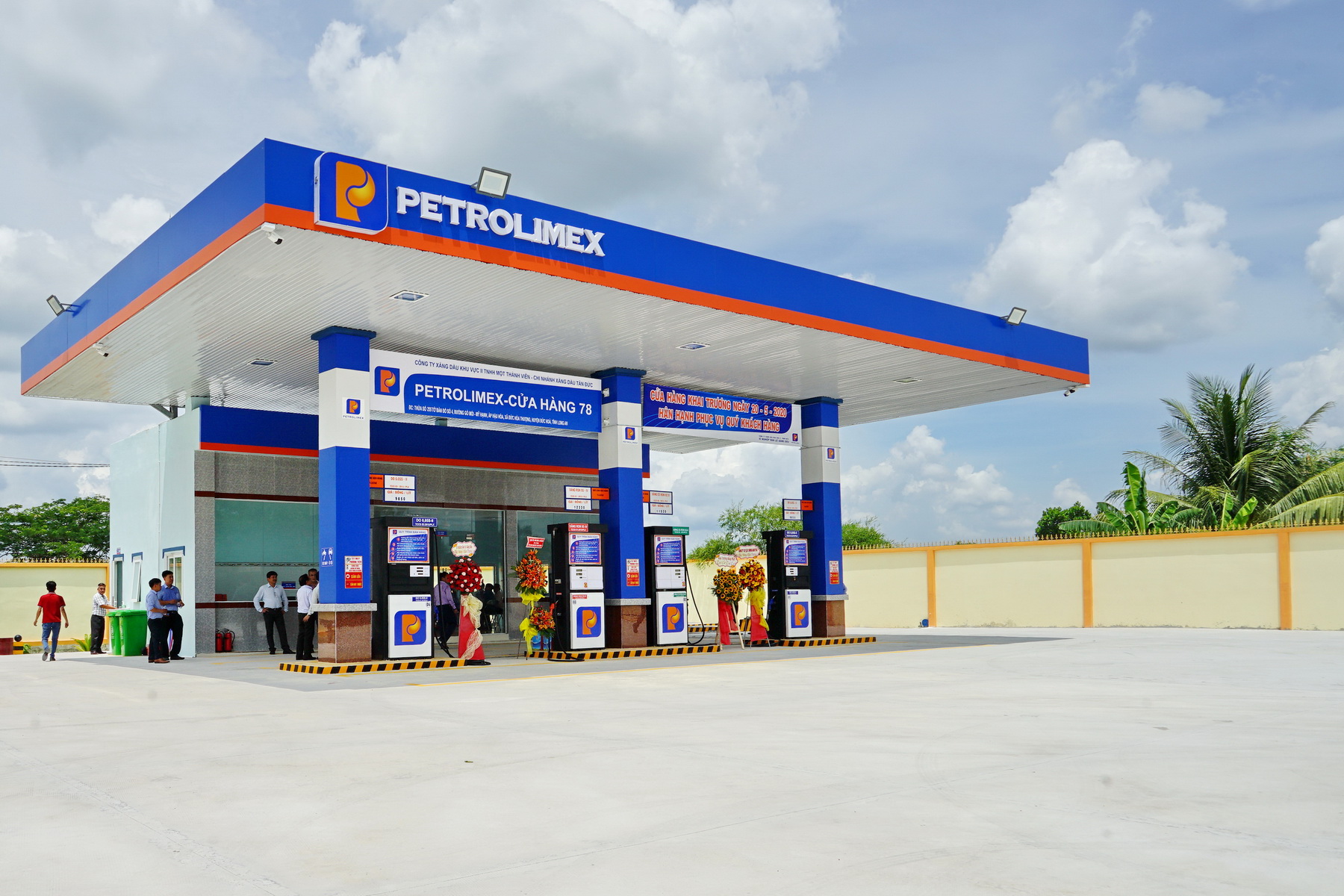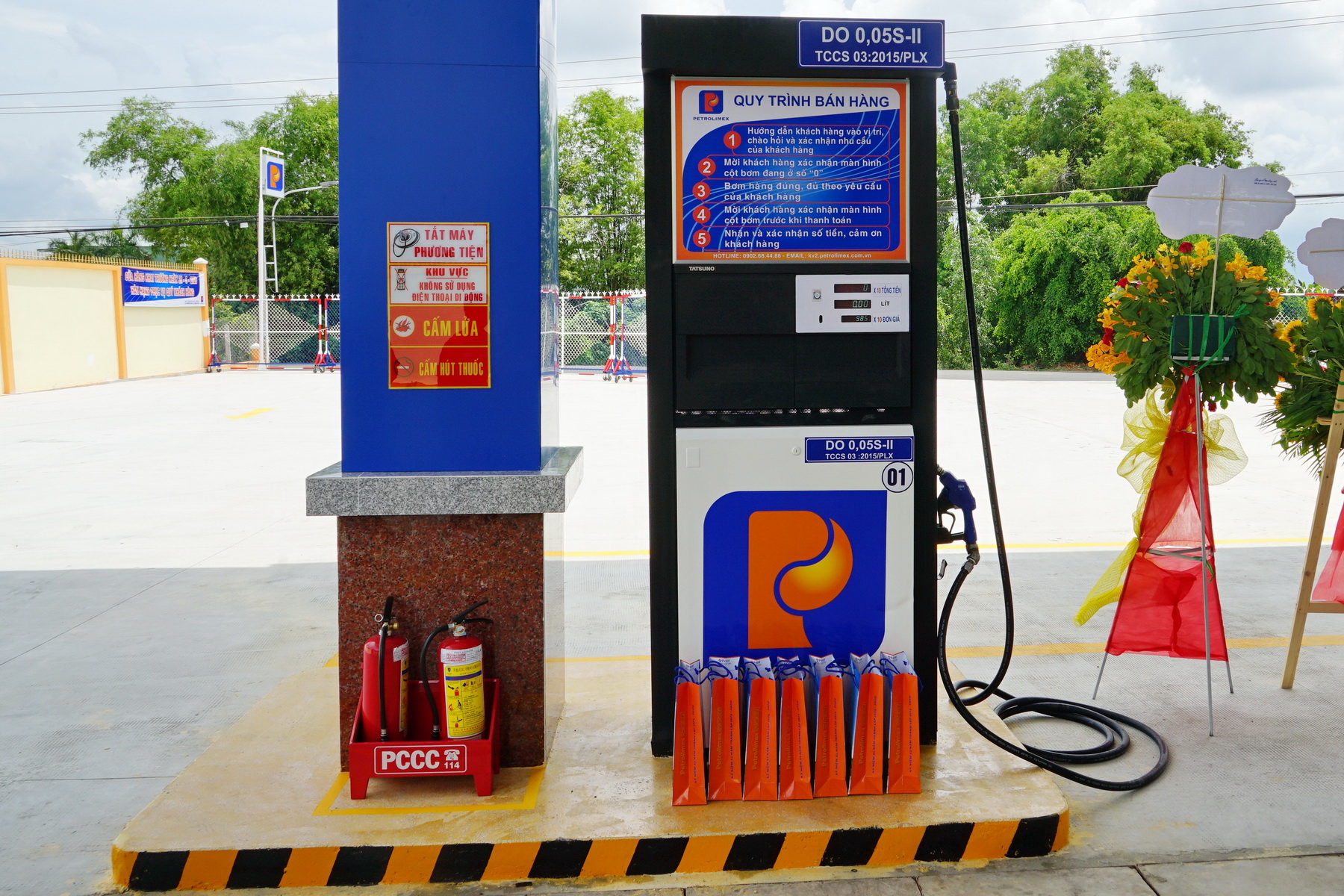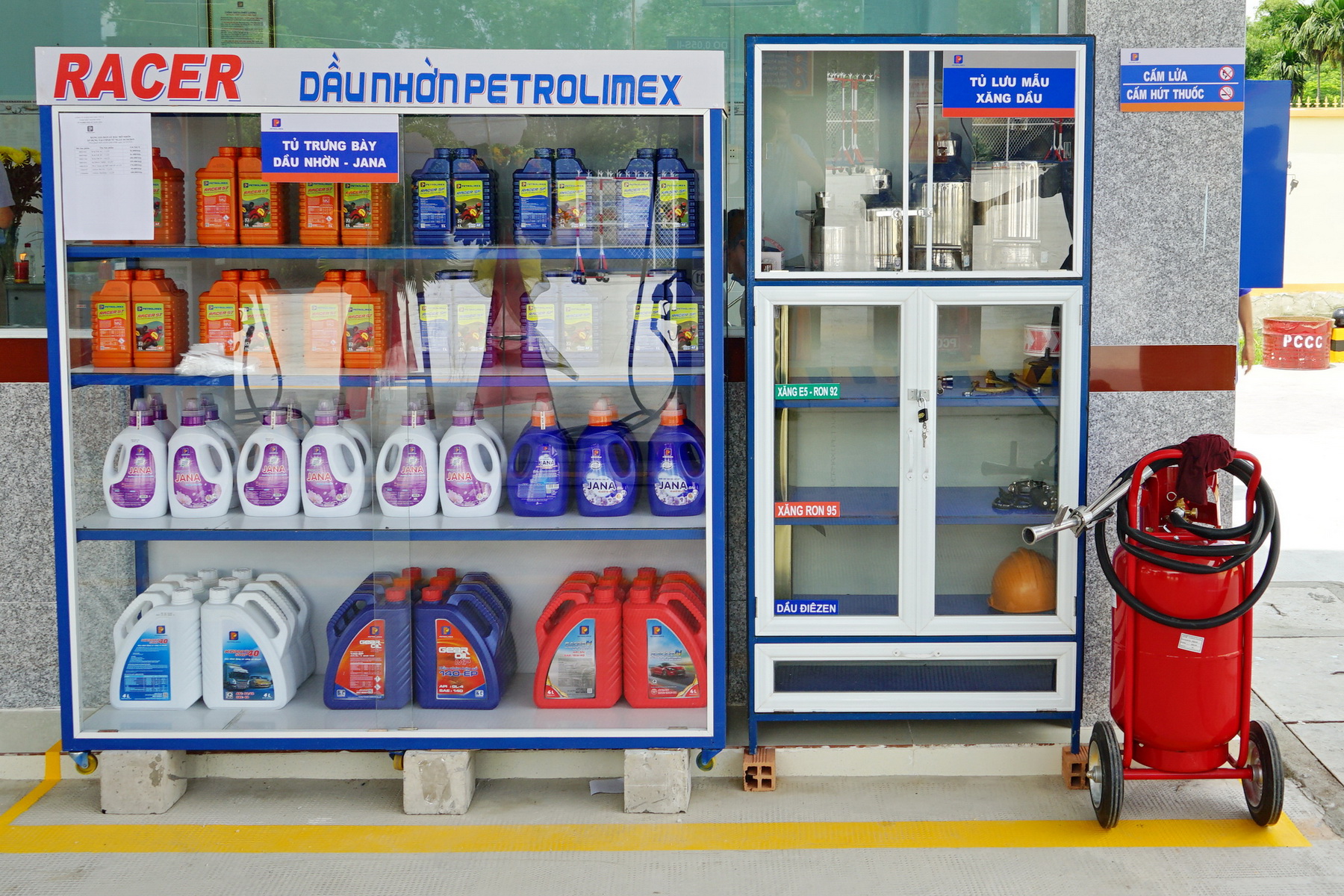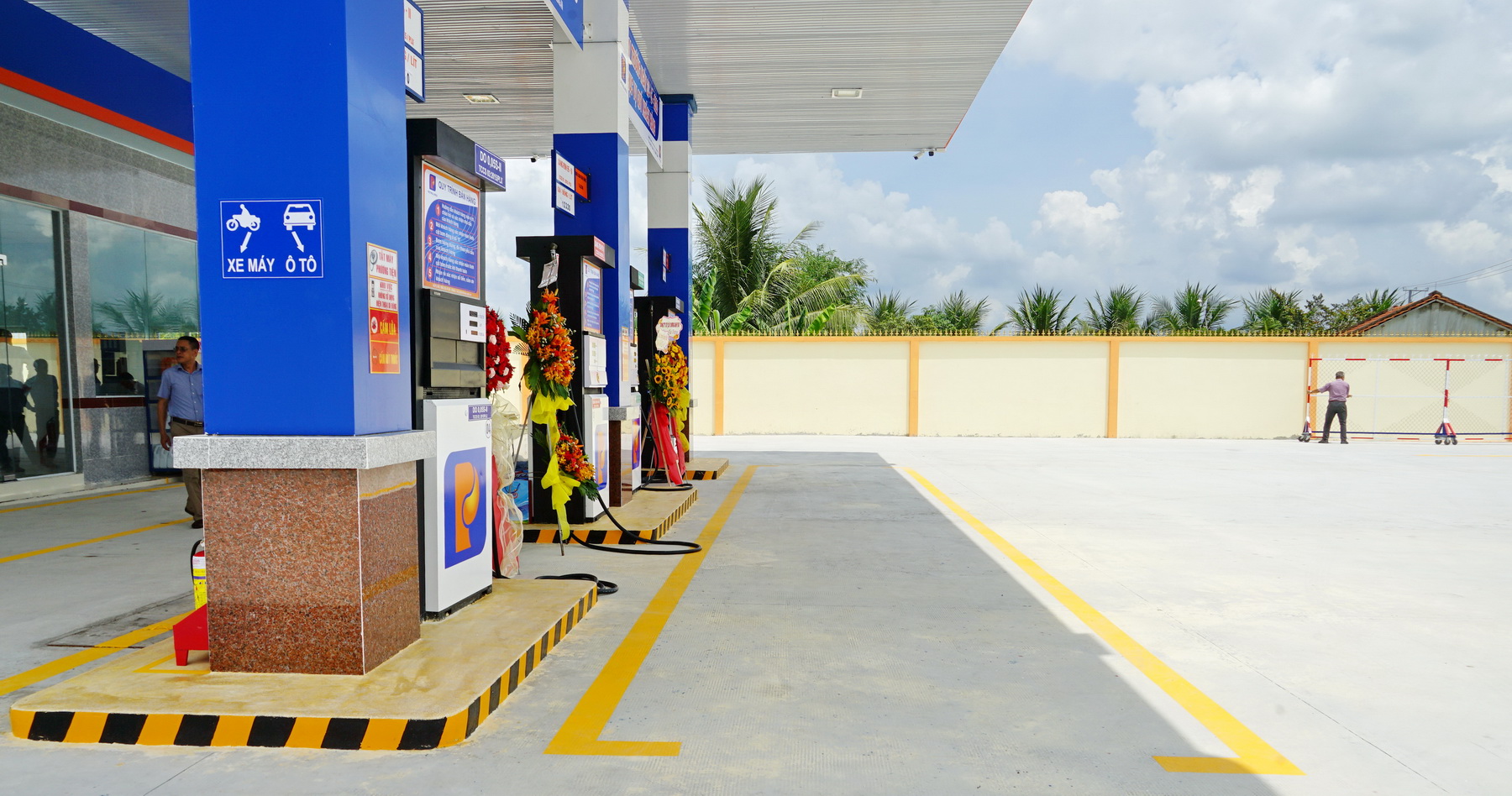 Equipped with modern facilities and wide area to meet the needs of customers
Very first customers to refuel at the Station received promote gifts on the grand opening day