On June 22, 2018, a delegation of JXTG Nippon Oil and Energy Corporation (JXTG) high-ranking leaders paid a working visit to Petrolimex Sai Gon. The visit also included representatives of JX Nippon Oil and Energy Vietnam (JXEV) leaders.
JXTG and Petrolimex Sai Gon leaders pose for a souvenir photo
A meeting held on the occasion witnessed the attendance of JXTG Senior Vice President Hitoshi Kato, JXTG Deputy Director General - Petrolimex Management Board member Yoshihiro Sato, JXEV Director General Masahito Hirano, JXEV Deputy Director General Daisuke Furuya; Director of Petrolimex Sai Gon Trinh Ba Bo, and Vice Director of Petrolimex Sai Gon Nguyen Danh Hung.
On behalf of the Board of Directors and employees of Petrolimex Sai Gon, Director Trinh Ba Bo gave a warm welcome to the delegation, expressing the company's sincere thanks to the JXTG's support for Petrolimex member units in general and Petrolimex Sai Gon in particular over the past time. Director Bo also made a short report of Petrolimex Sai Gon's production and business performance in 2017 and first five months of 2018.
On the occasion, the director of Petrolimex Sai Gon congratulated Yoshihiro Sato upon becoming an equity representative of the foreign shareholder JXTG in Petrolimex Board of Management in the 2016 - 2021 term and expressed sincere thanks to Hitoshi Kato for having accomplished his task at Vietnam National Petroleum Group.
Senior Vice President of JXTG and former member of Petrolimex Board of Management Hitoshi Kato appreciated the warm welcome as well as precious sentiments that Petrolimex Sai Gon gave to him and members of the delegation.
The Japan's leading energy corporation, JXTG Nippon Oil & Energy (JXTG), is currently Petrolimex's strategic shareholder. At the second annual high-level meeting between Petrolimex and JXTG in Da Nang, the two sides reviewed and assessed the results of implementing conclusions reached at the first annual meeting in Tokyo on June 1, 2017 and working results of Kaizen Office, and shared co-operation and business opportunities for the coming time.
On April 27, 2018, Petrolimex Annual General Meeting approved the appointment of additional members to Petrolimex Management Board and Supervisory Board in the 2016-21 term. Accordingly, Yoshihiro Sato will represent the equity of foreign shareholder JXTG in the Management Board, replacing Hitoshi Kato who ended his term.
Some images highlight the working visit:
Director of Petrolimex Sai Gon Trinh Ba Bo presents souvenirs to Senior Vice President and former Petrolimex Management Board member Hitoshi Kato ..
JXTG Deputy Director General – Petrolimex Management Board member Yoshihiro Sato ...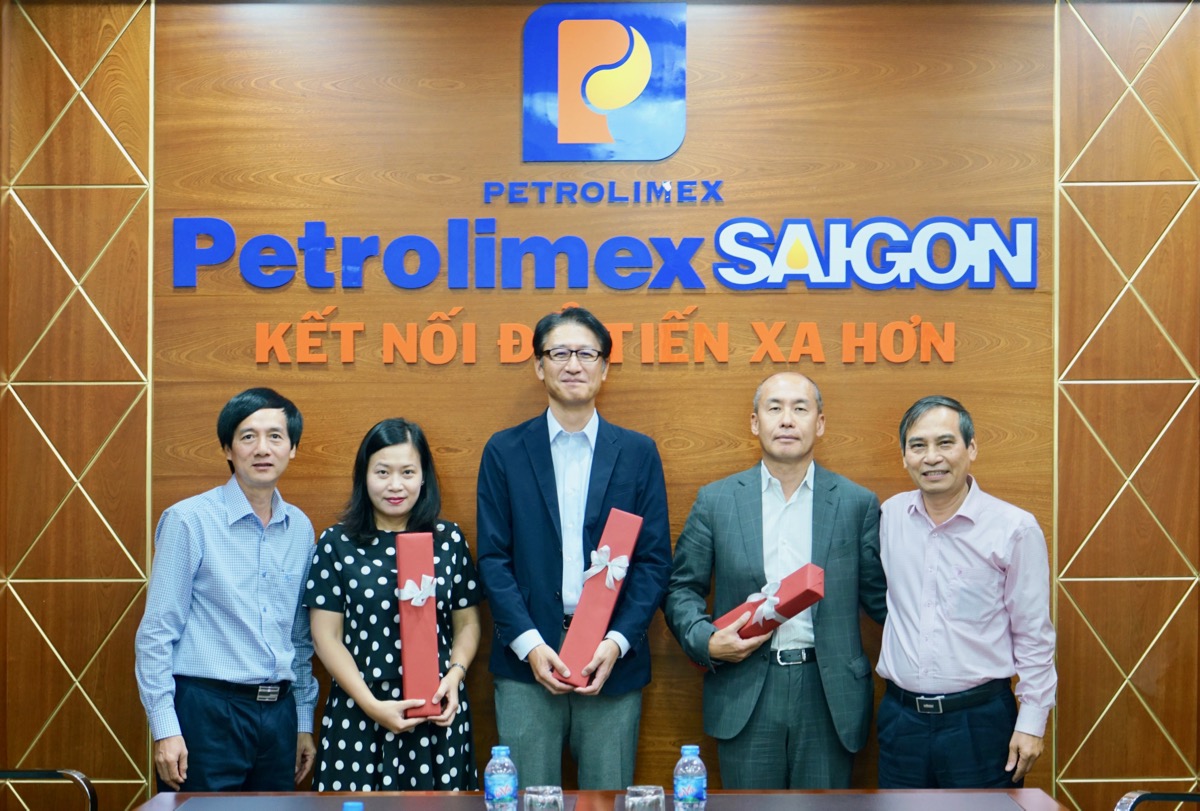 JXEV leaders ...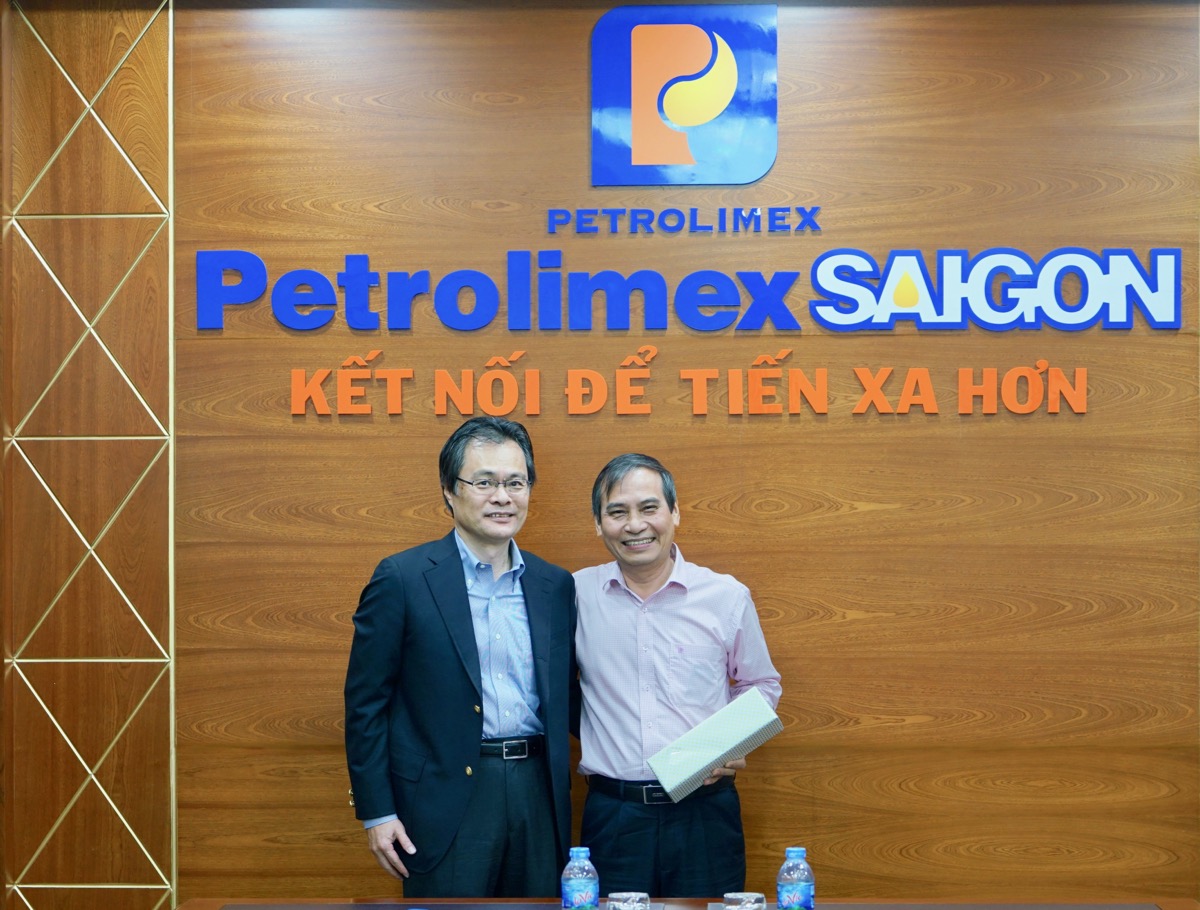 and receives a souvenir from JXTG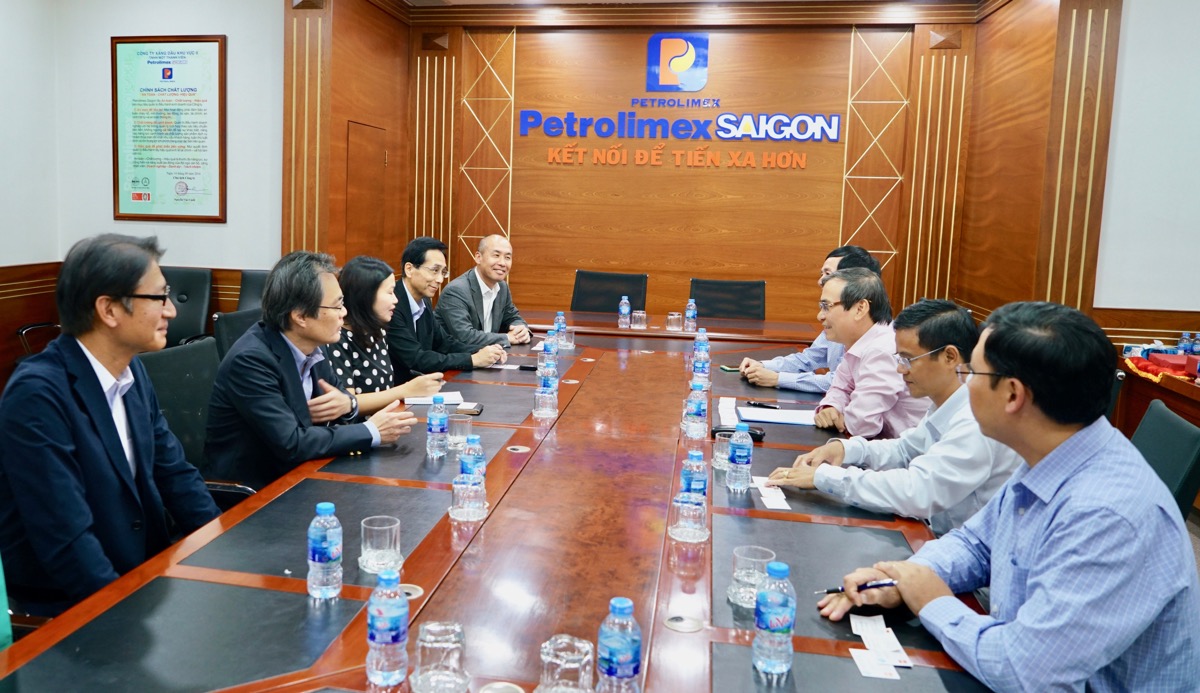 A view of the working visit
Photos: Thanh Huong