To enhance the efficiency in Petrolimex lubricants trading at Ho Chi Minh City. In July 27, 2020, Petroleum retail enterprise (XNBL), that belonging to Petrolimex Sai Gon, co-ordinate with Petrolimex Lubricants Corporation (PLC) organizing the lubricants training course for technical & business knowledge in 2020 at the hall of Nha Be oil terminal.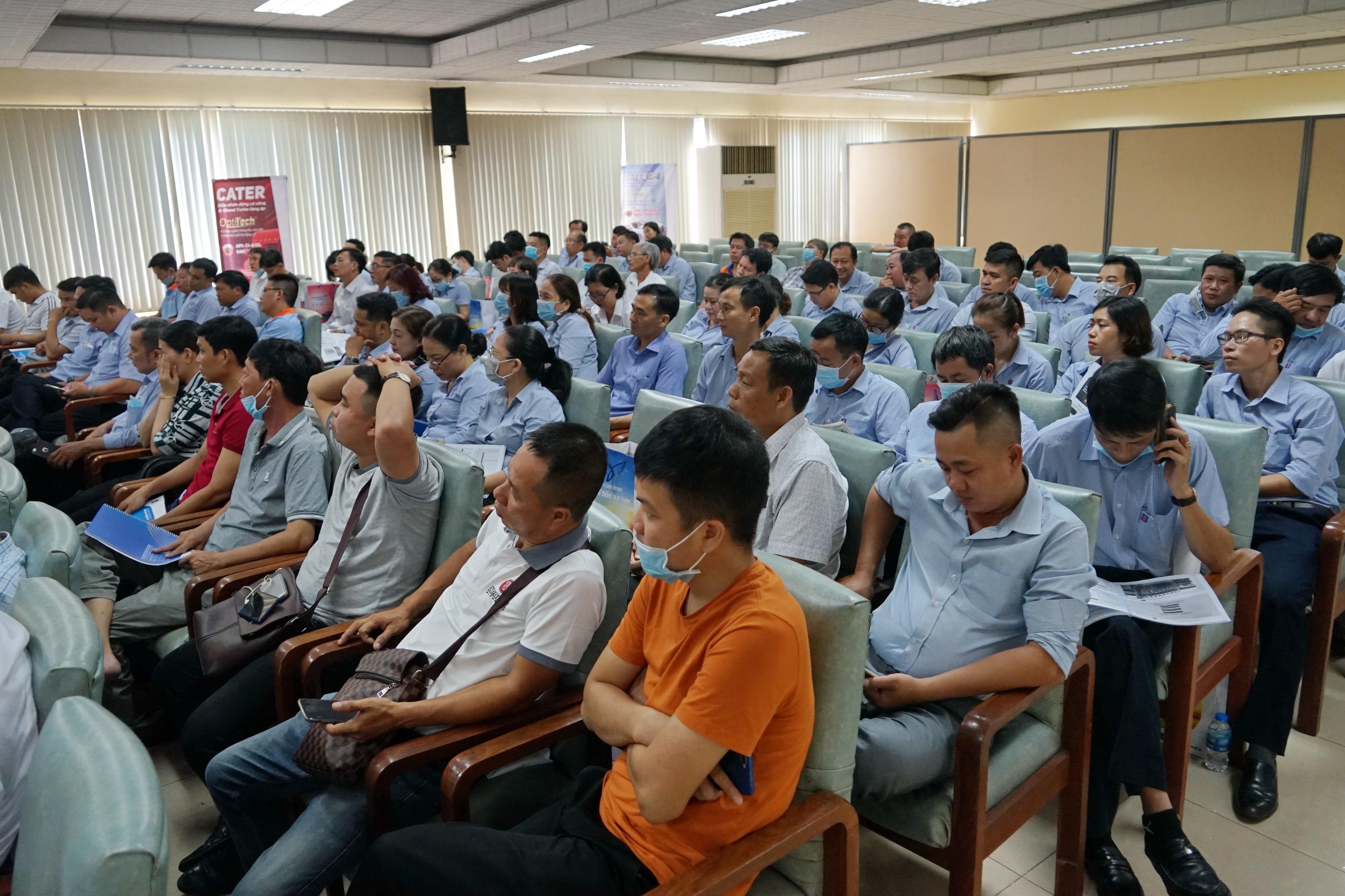 The overview of Petrolimex lubricants training course in 2020.
Attended training course, there were PLC leaders, Nha Be lubricants factory's members, PLC Sai gon and over 100 trainees, who being the partners/franchise customers (NQTM), distributing/direct purchasing Petrolimex lubricants products; Leaders and staff of service business department and specialized station's members, Gas station managers (CHXD) belonging to XNBL.
A training content concentrated into two main points, included: Improving a professional and technical knowledge of Petrolimex lubricants products and going on the practical sightseeing of Petrolimex lubricants production at Nha Be lubricant factory (belonging to PLC at HCMC).
At TKNB hall, PLC specialists updated the new products information, the technical production processing of Petroimex lubricant meet the required standards and producer recommendations; the product's technique, a need of lubricate using for mechanic, vehicle and engine; the feature and preeminent of Petrolimex brand lubricants; exchanging sale skills, PR - Advertising products and developing market …
At Nha Be lubricant factory, trainees were instructed to go on the sightseeing, introduced a whole process from importing original oil, producing lubricants, checking the quality of product in the laboratory Vilas 022, and the packing assembly line and finished.
A training course achieved a compete success, trainees were equipped an useful knowledge, an comprehensive view about lubricants products; supporting to enhance sale skills, awareness, responsibility in customer care activities, together develop the Petrolimex lubricants market at HCMC – "taking further".
Some images at a training course: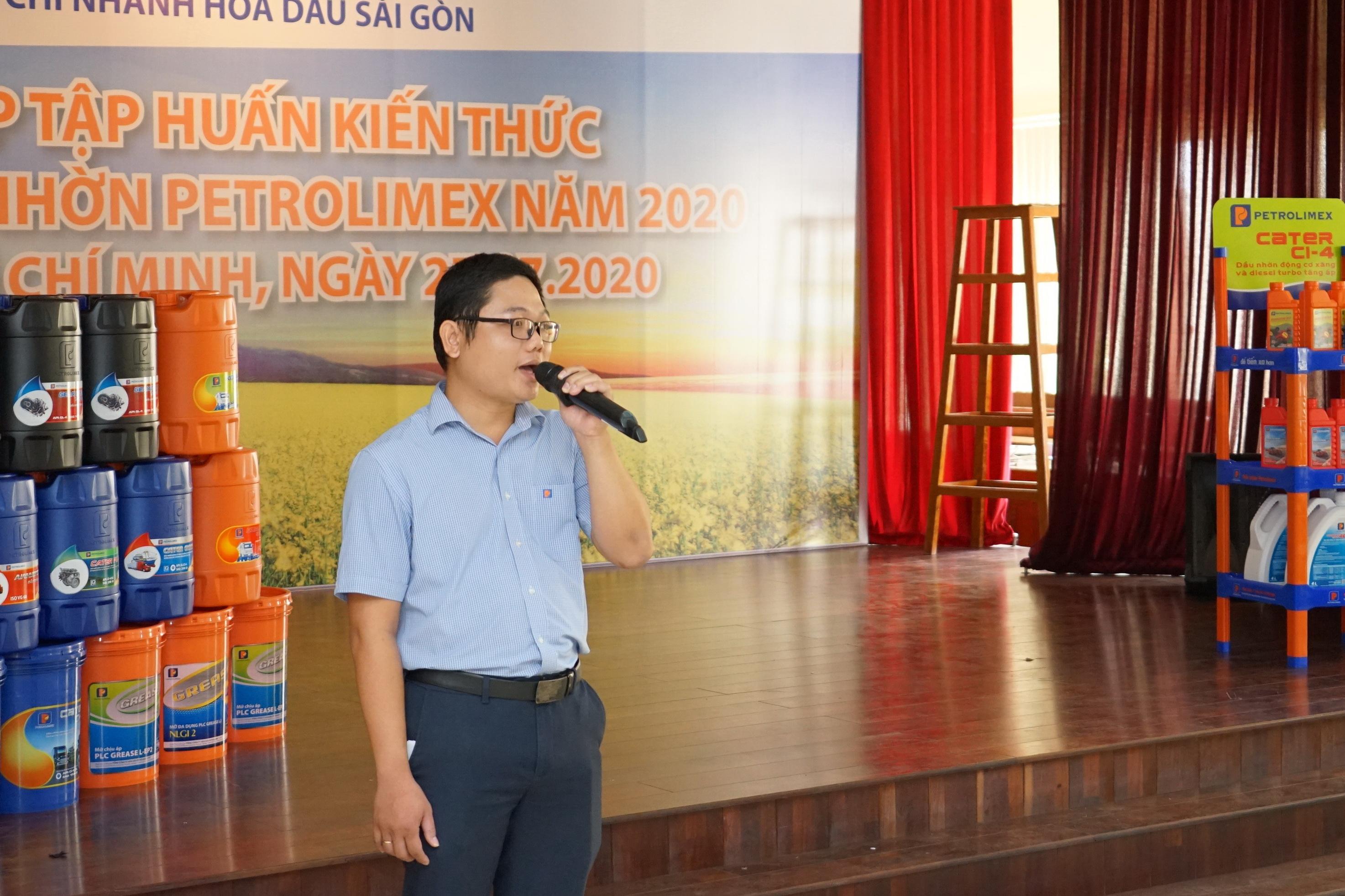 Deputy Manager of lubricants business department PLC Sai Gon Tran Anh Khoa spoke to open straining course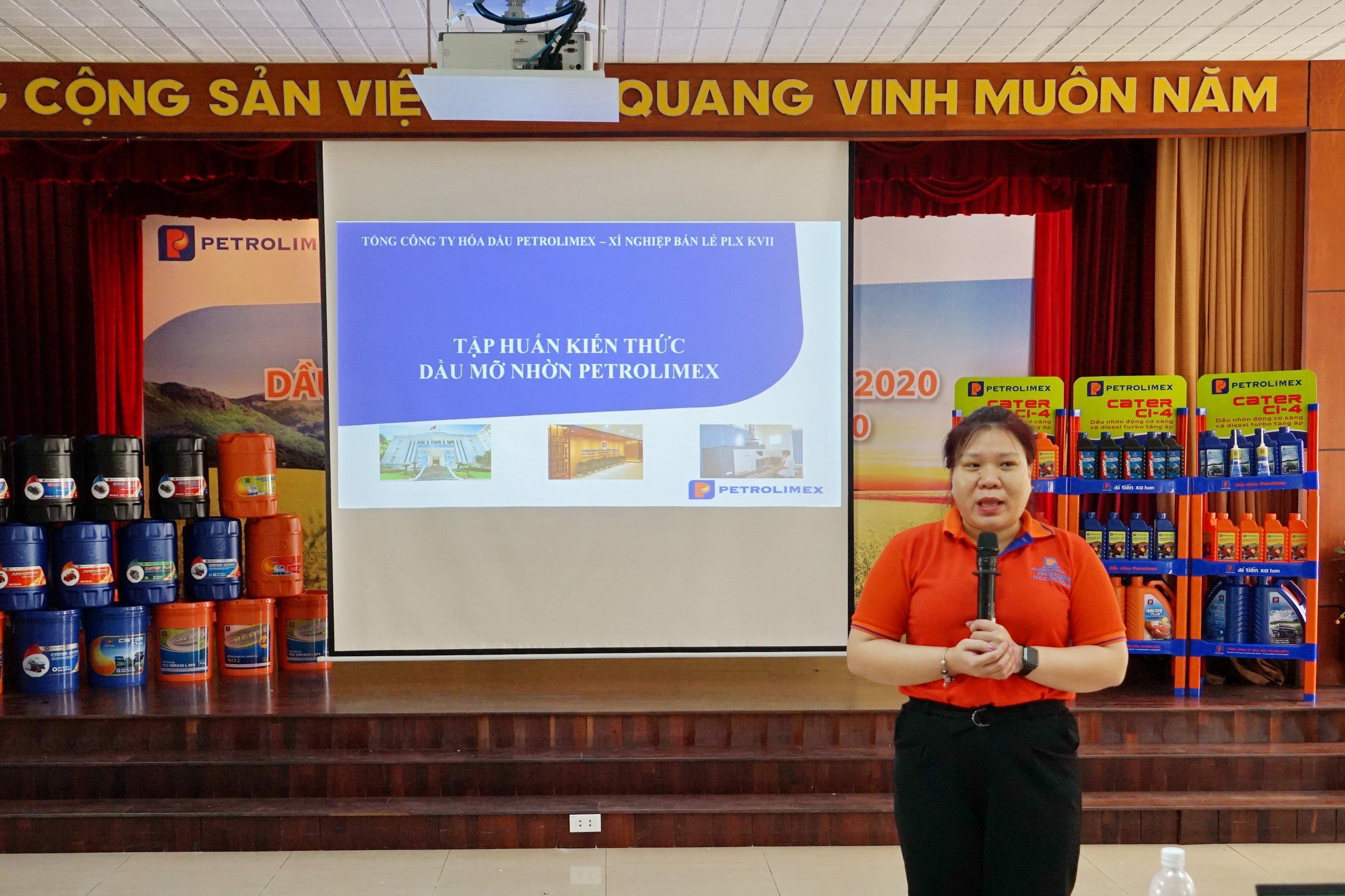 Deputy Manager of lubricants business department PLC Nguyen Thuy Duong instructed knowledge, exchanged the opinions with trainees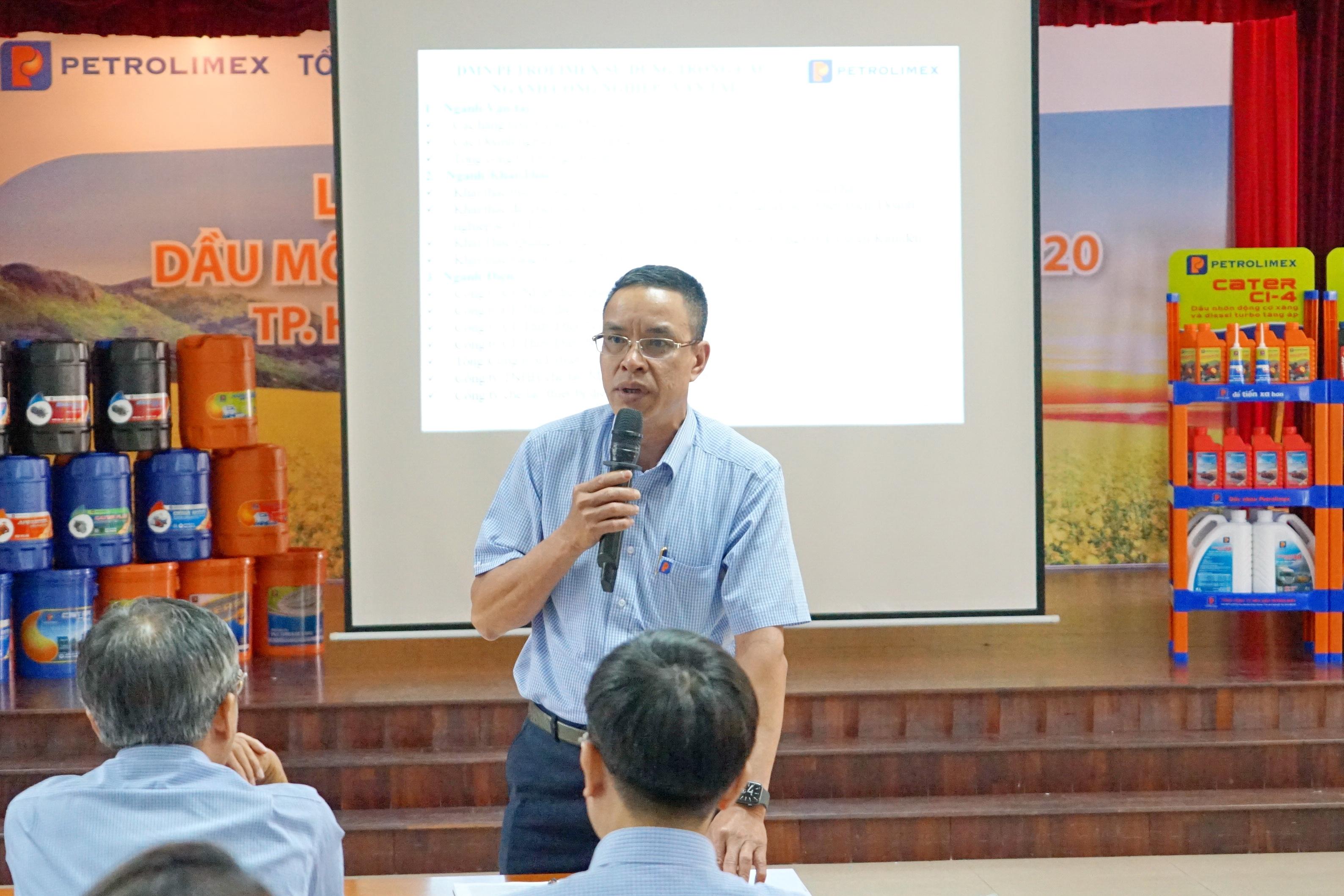 Head of service business XNBL Nguyen Hong Chuyen spoke at a training course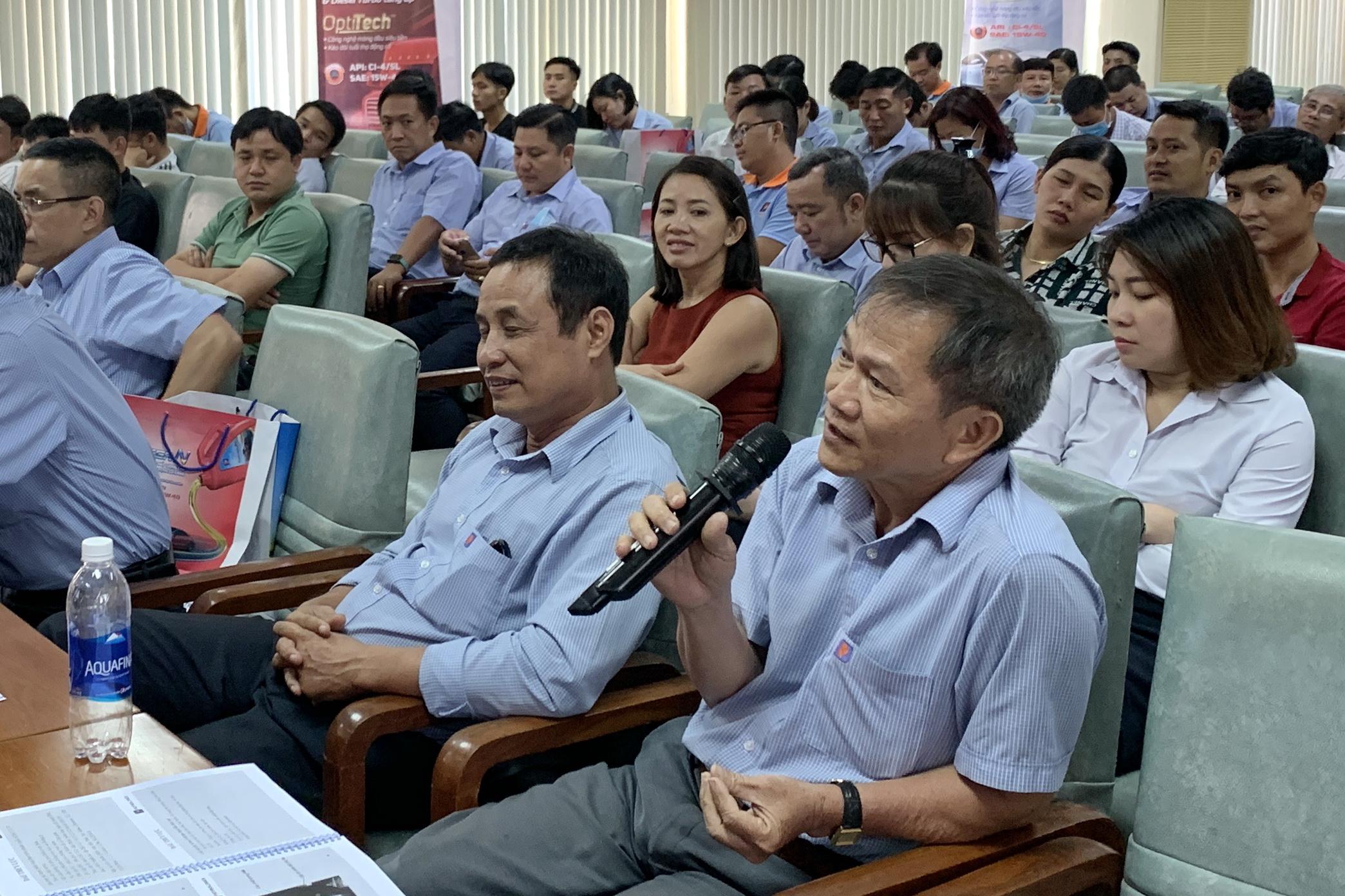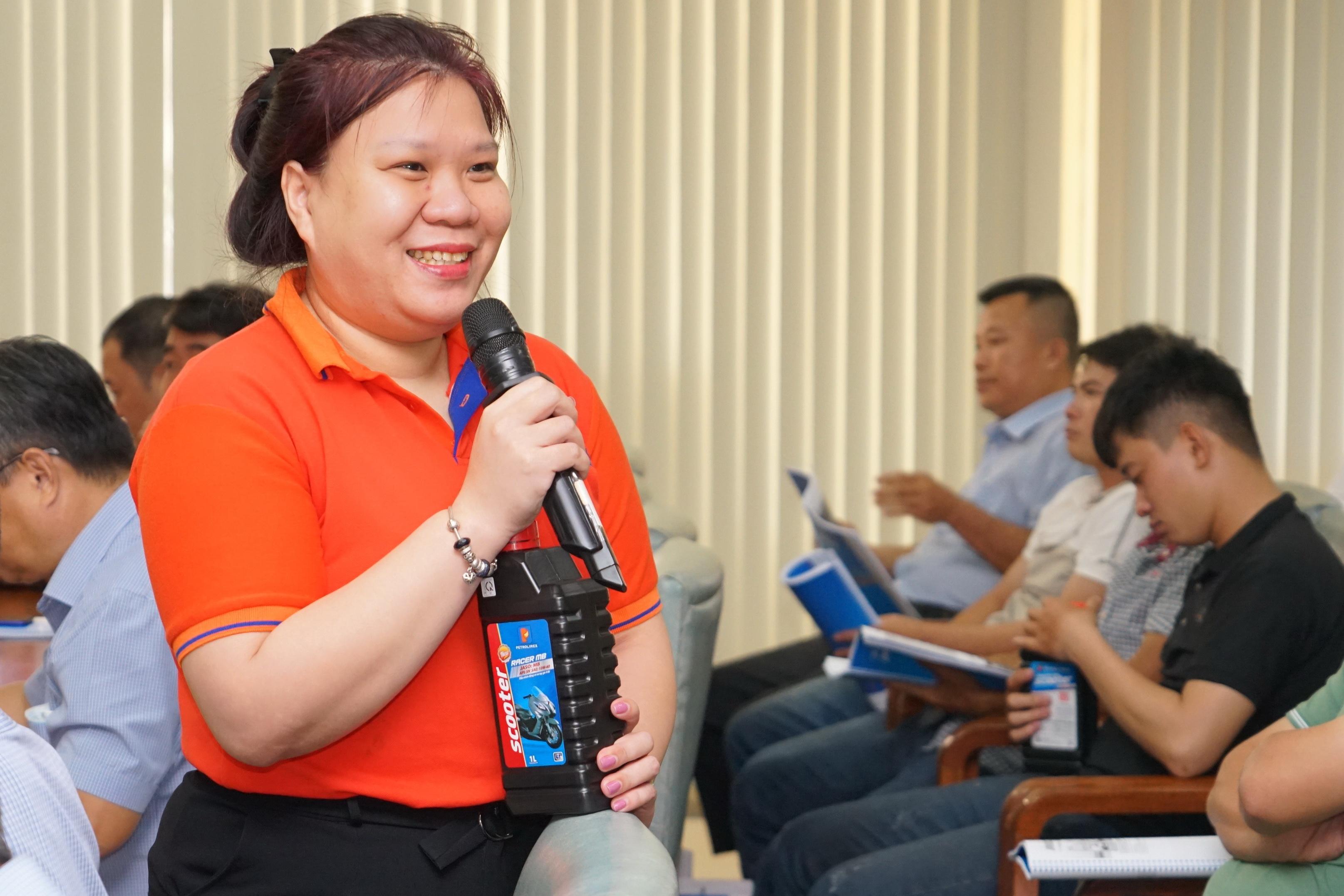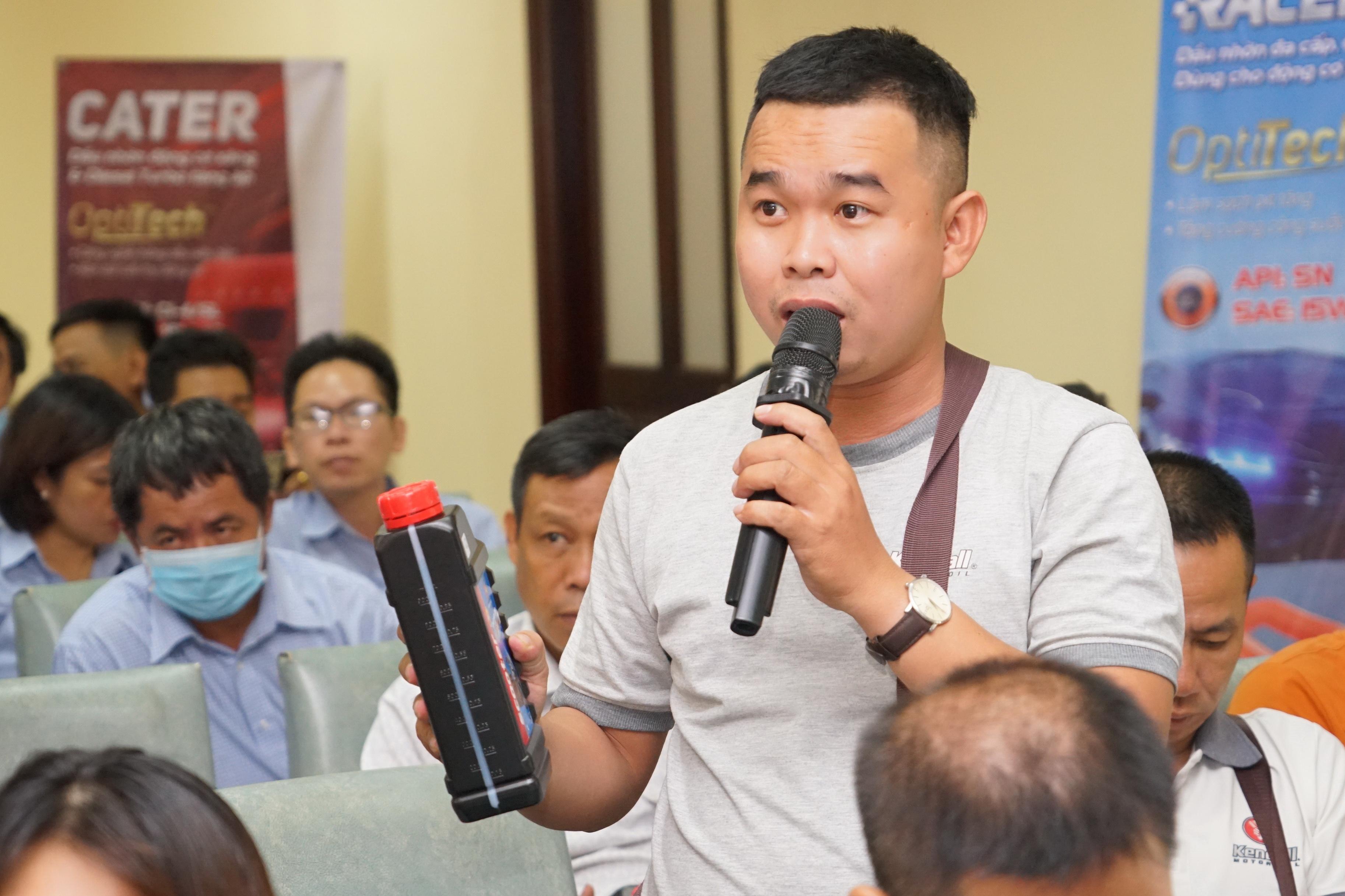 The trainees exchanged, discussed at a training course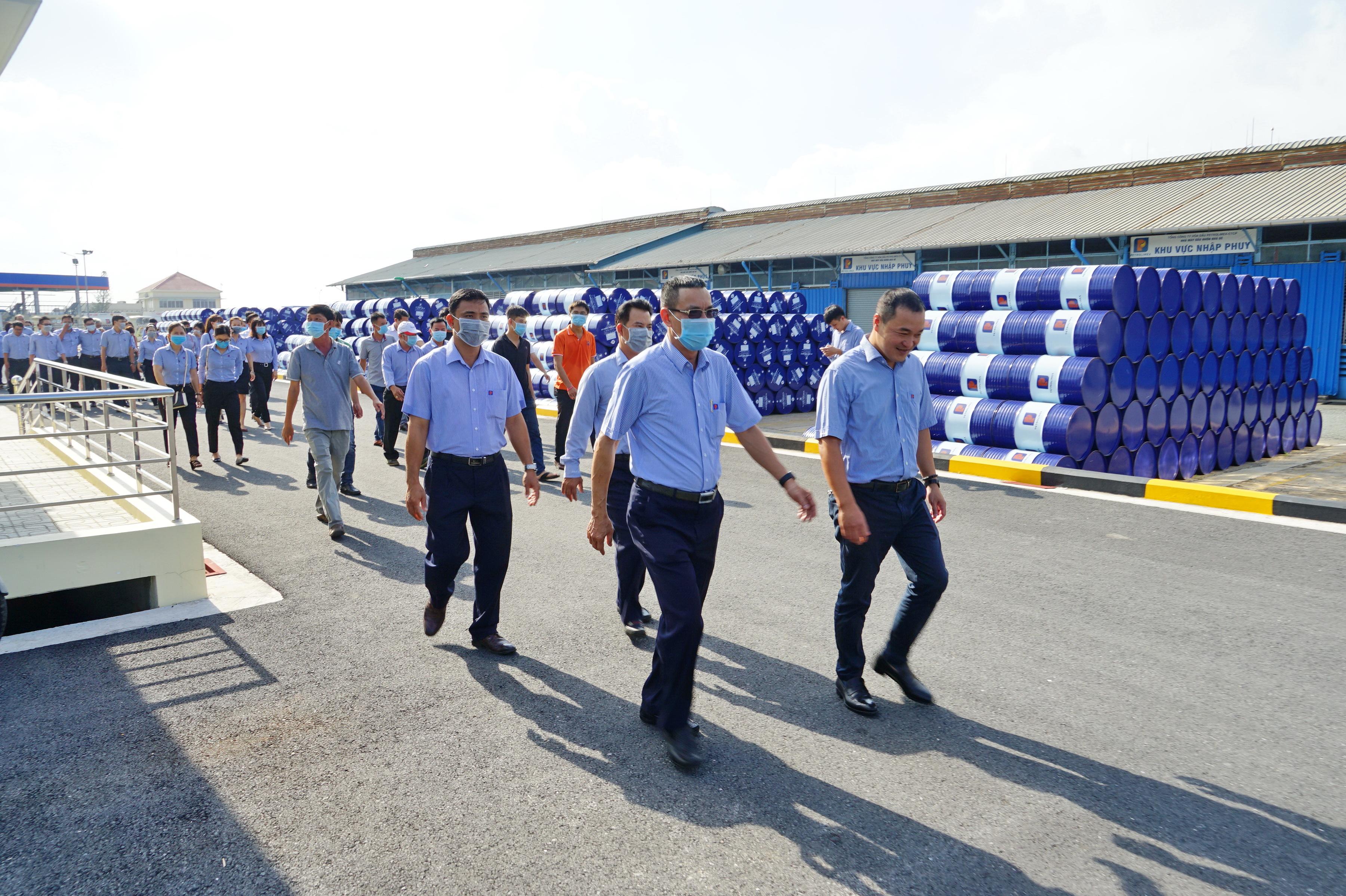 Deputy Director of Nha Be lubricants factory Bui Truong Giang introduced lubricants production activities of PLC at HCMC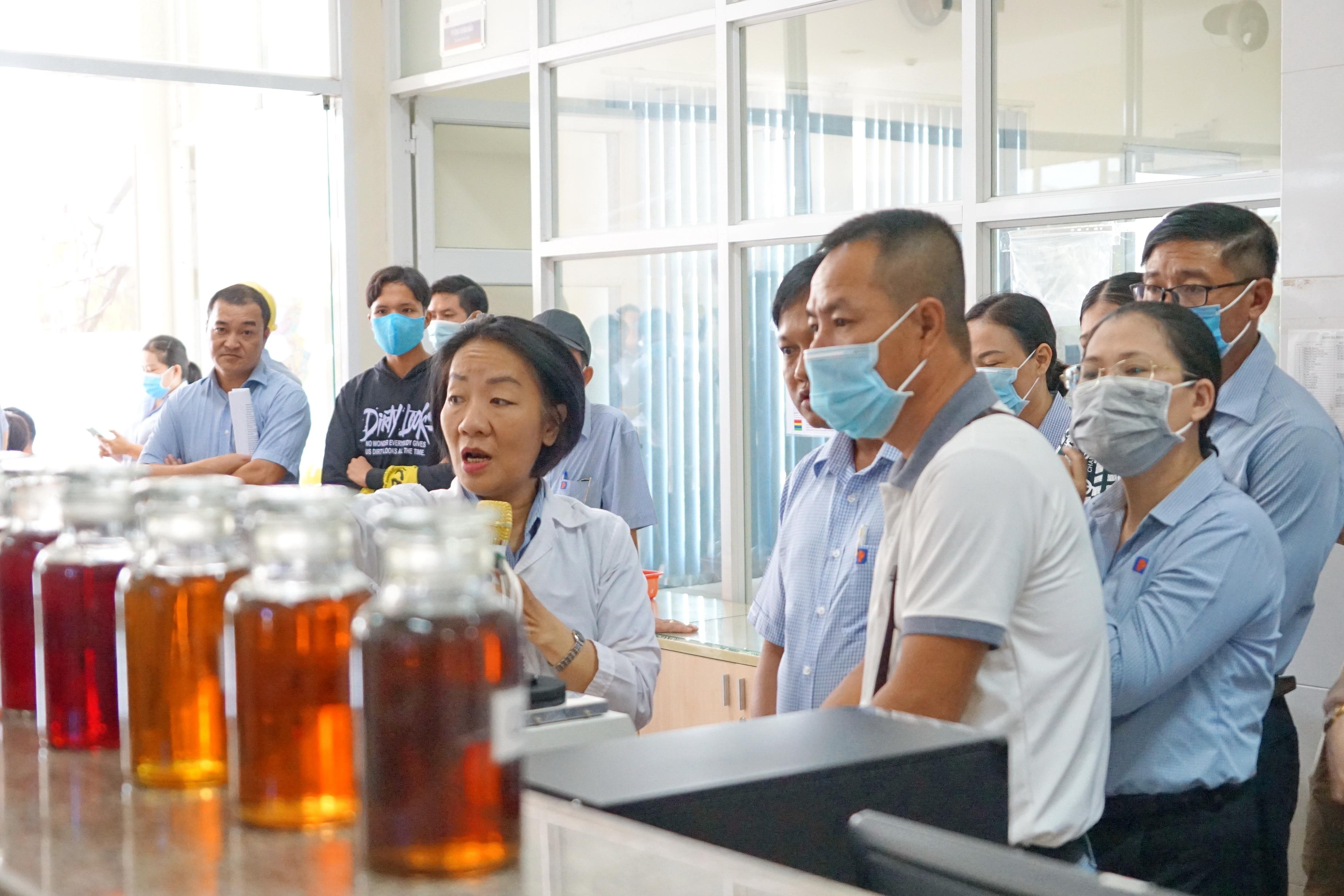 Head of laboratory Vilas 022 Pham Minh Thuy introduced the lubricants quality checking equipment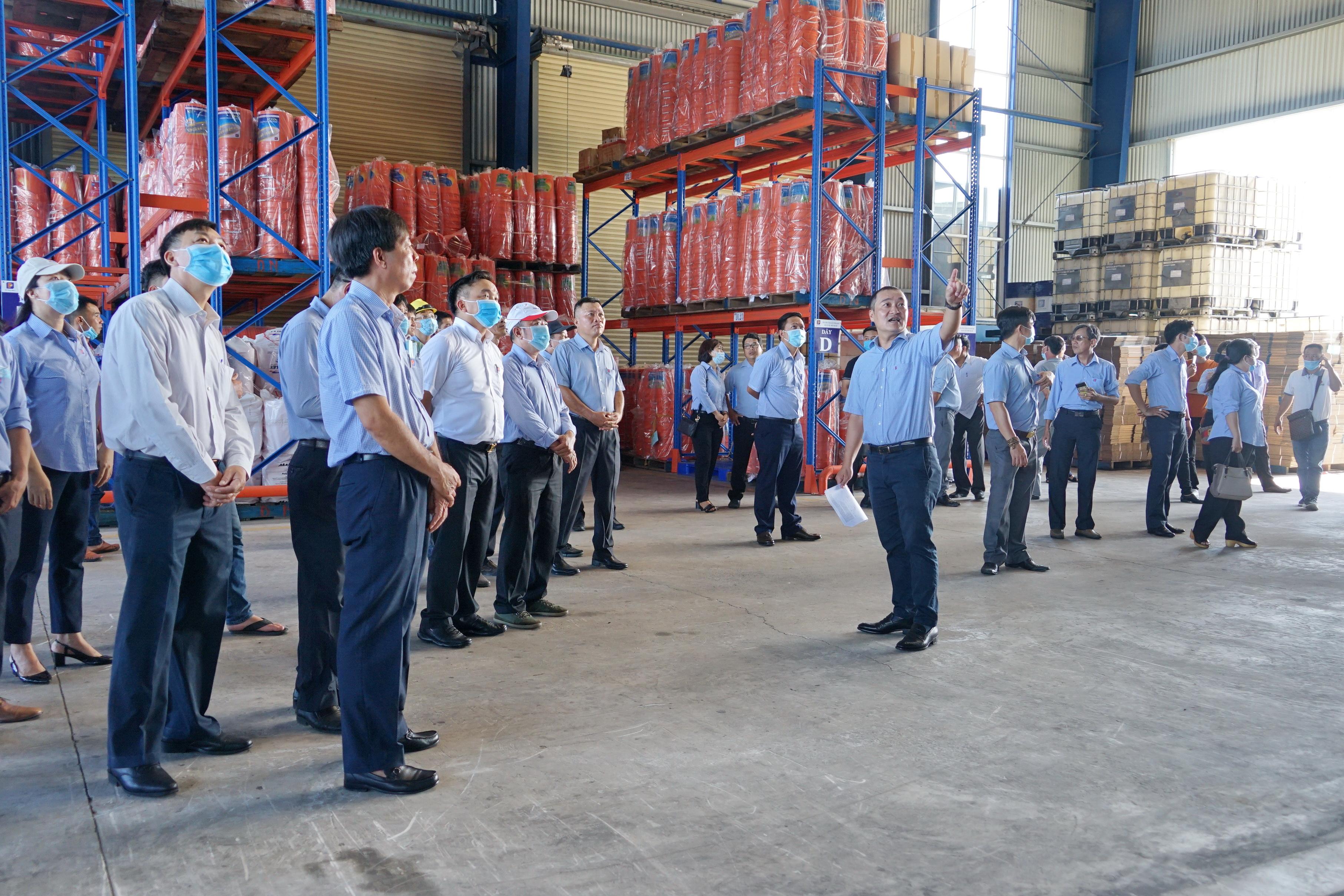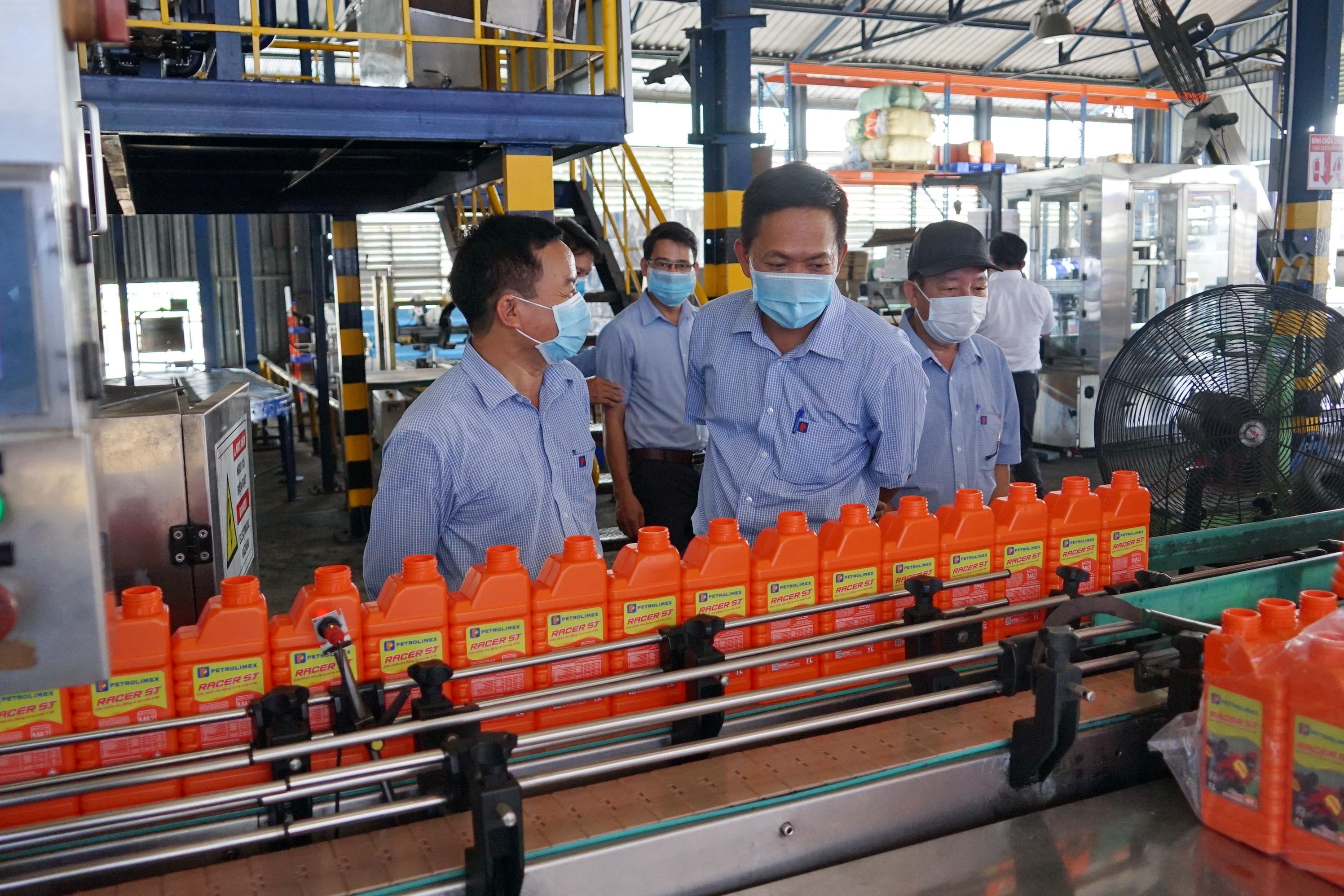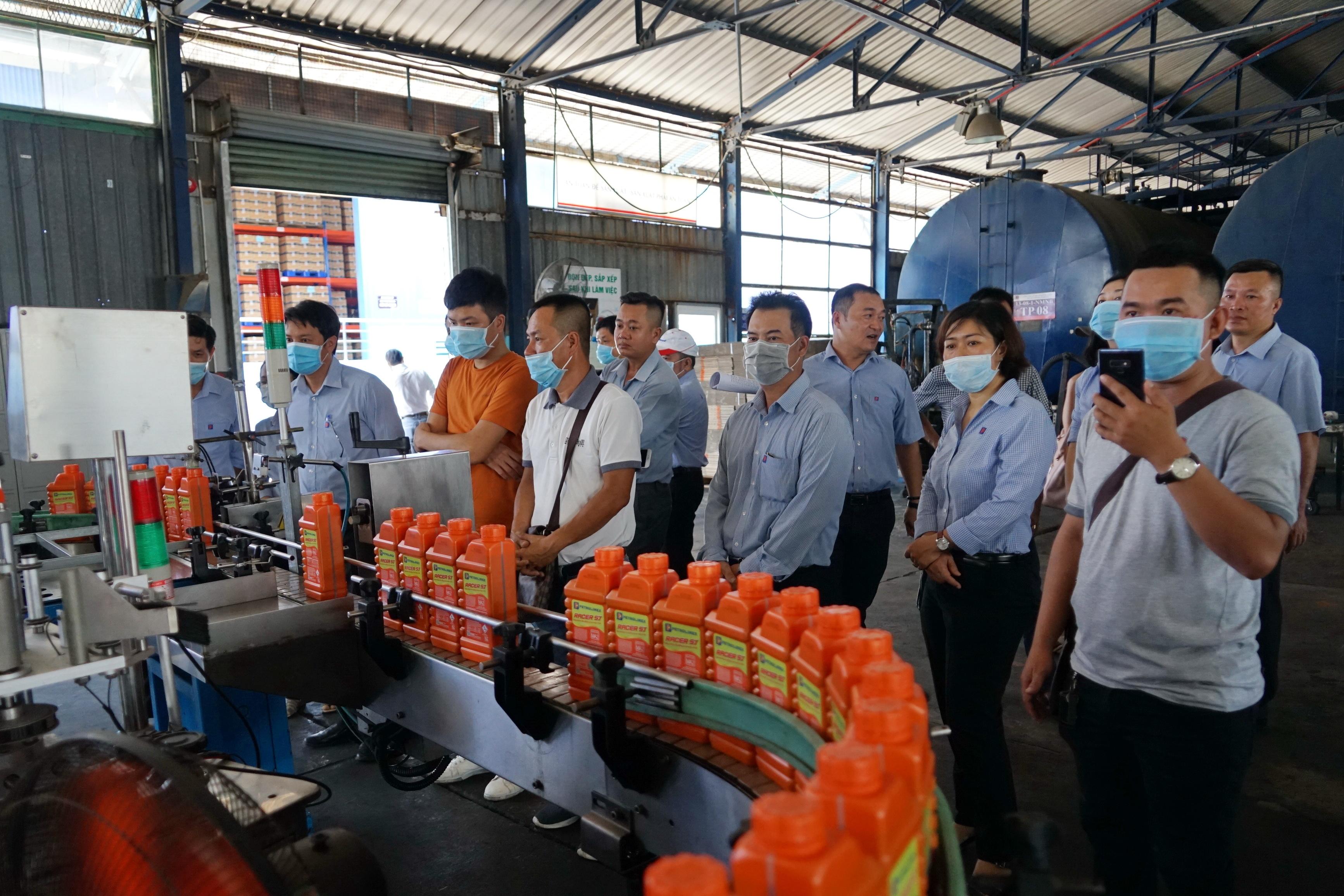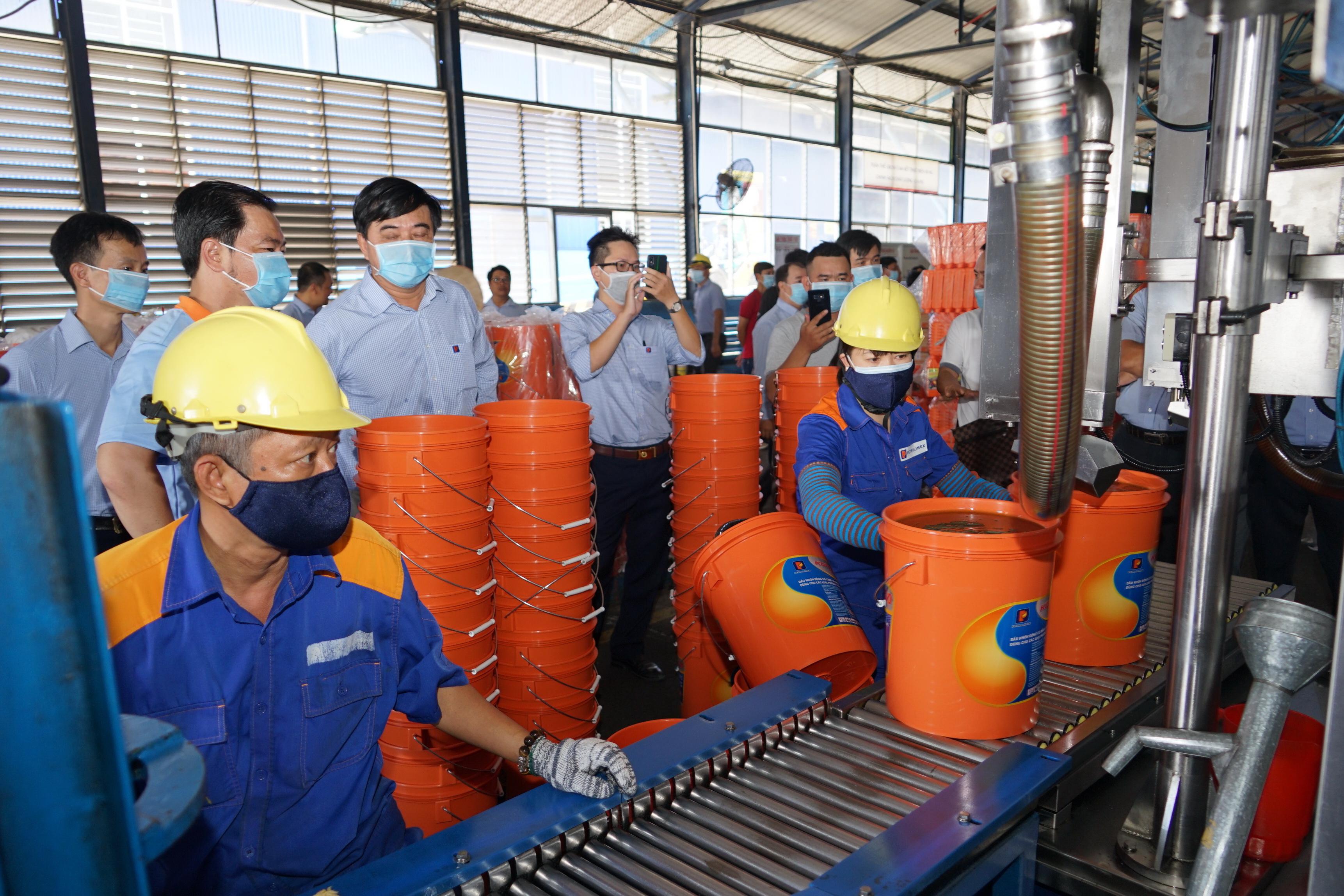 The trainees went on the sightseeing of the products packing assembly line at Nha Be lubricants factory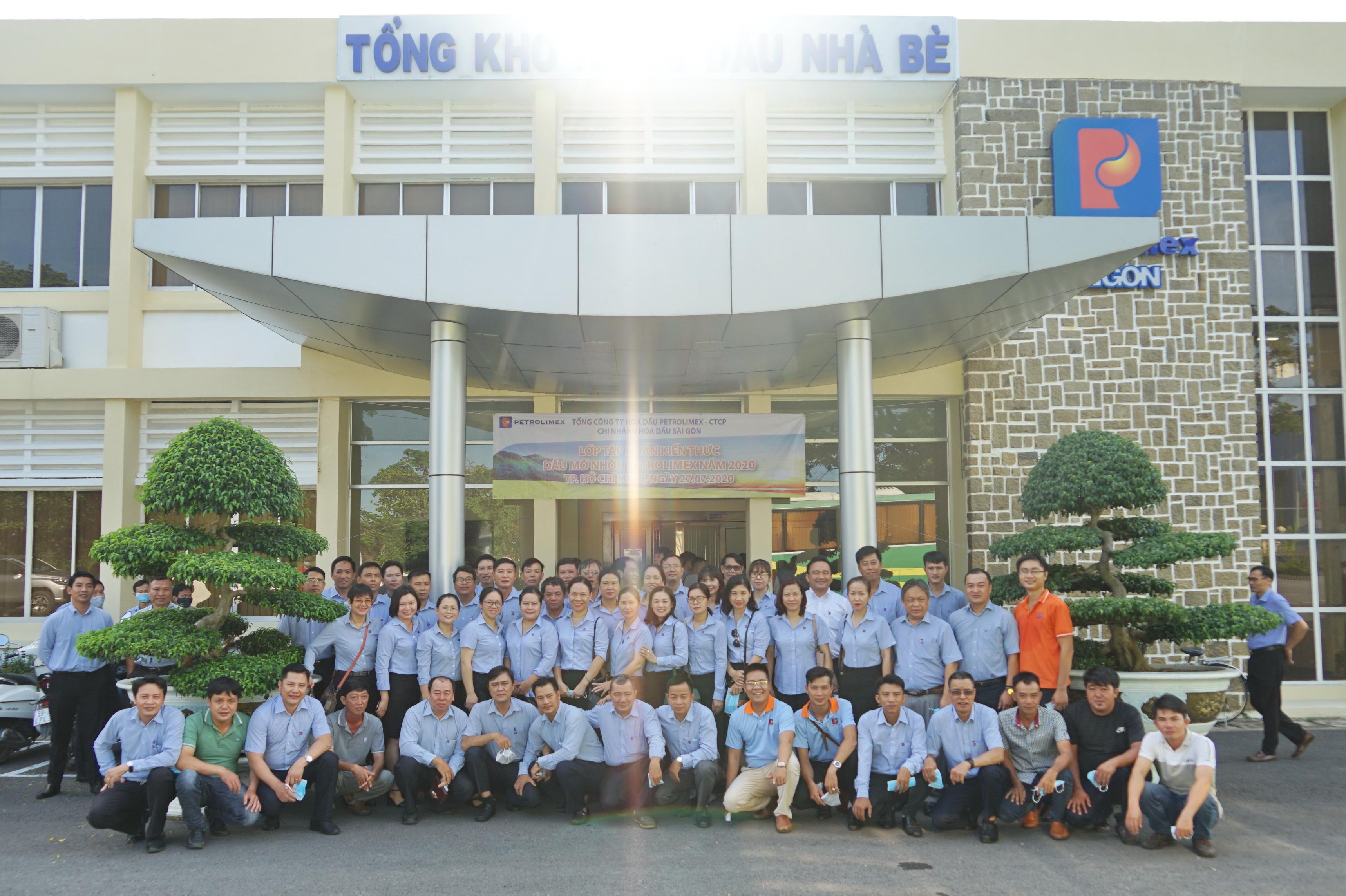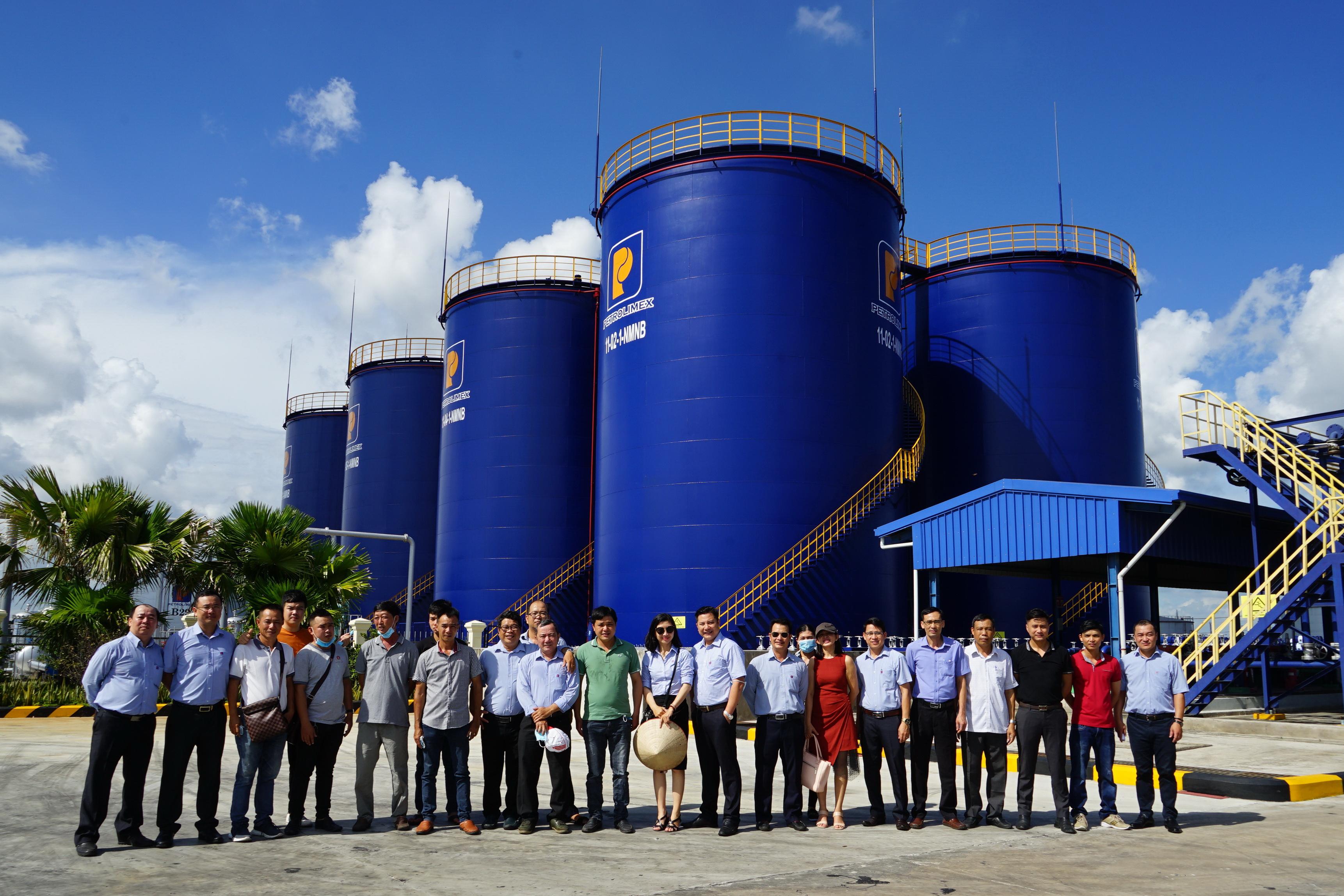 And together took souvenir picture