On December 24, 2021, Petroleum Company Region II (Petrolimex Saigon) held a ceremony to celebrate and honor 31 employees who completed the Master of Business Administration (MBA) training program. It was organized by International Education Institute IEI - Vietnam National University Ho Chi Minh City in association with Andrews University USA.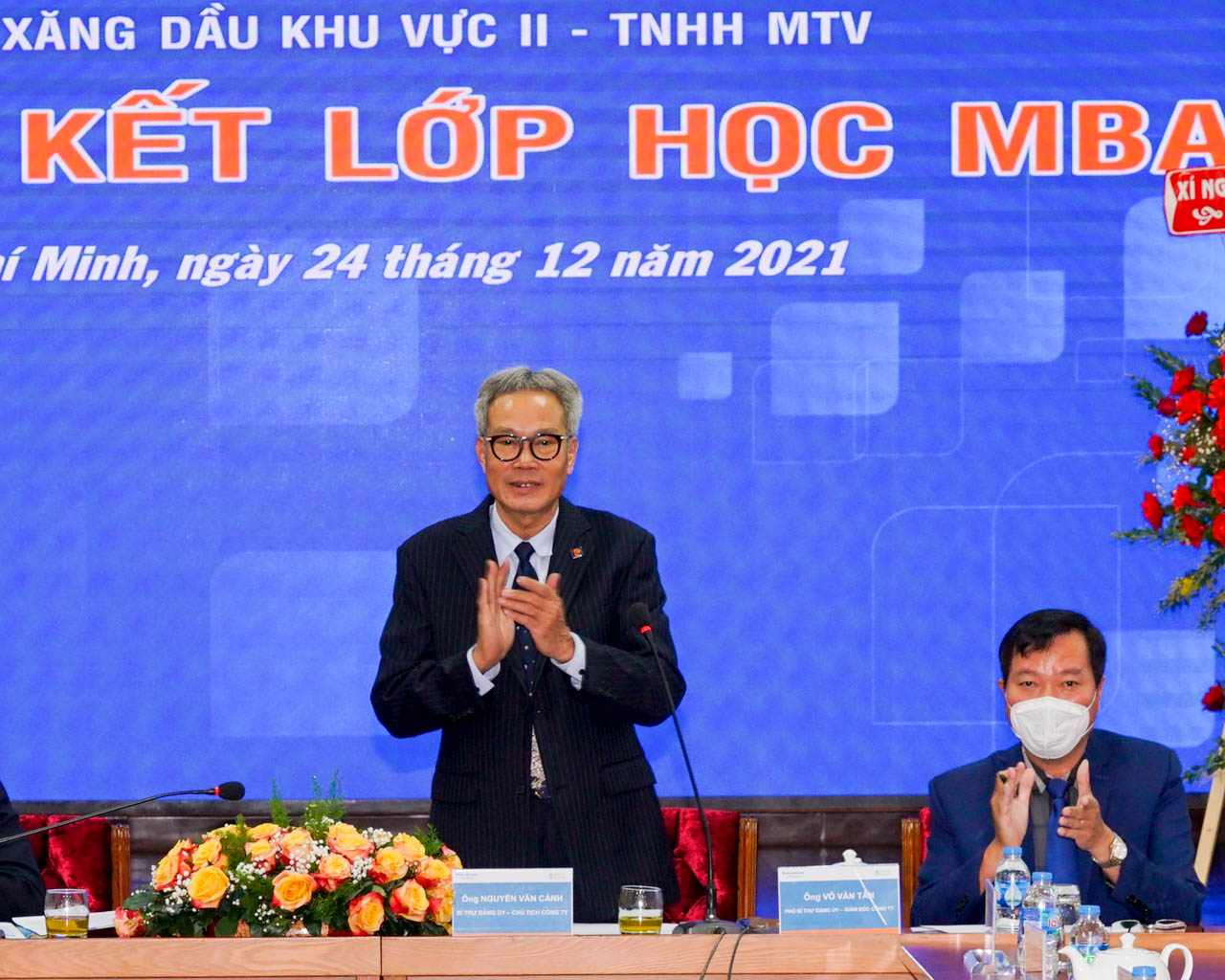 Petrolimex Saigon President Nguyen Van Canh shared reason for organizing the course and congratulated all Masters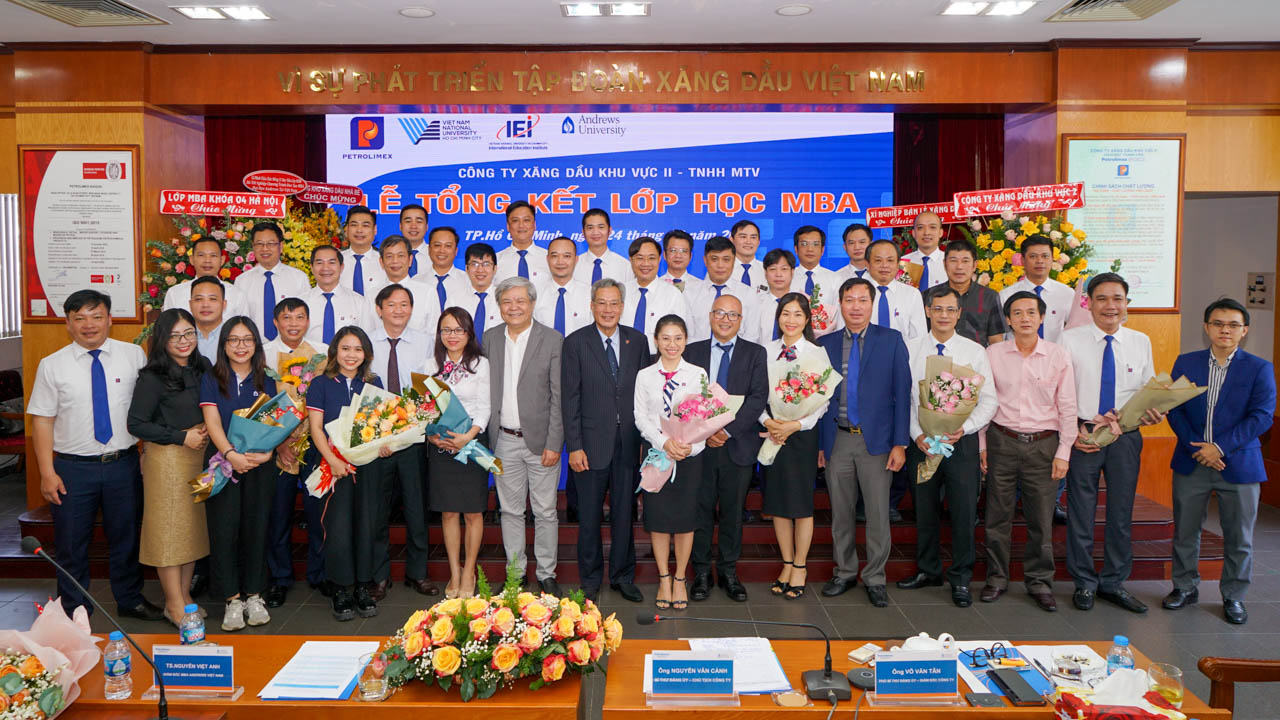 Petrolimex Saigon President Nguyen Van Canh - The leader of Petrolimex Saigon pioneered the proposal to organize an MBA training course for managers, once again emphasizing the reason for "conceiving" the first course in the industry to develop valuable source of knowledge for businesses. The President wishes that training program and learning spirit will be spread out to all employees and also expressed gratitude to the teachers who accompanied the program.
The MBA training program was approved by Petrolimex Saigon's Party Committee, Board of Directors, in order to equip the management staff with knowledge and skills in business administration and improve the foreign language skills (English) to implement medium and long-term development training strategy.
There were 31 students who were key officials and planning officers participating in the training course. The course started in September 2018 and ended in December 2021.
Petrolimex Saigon Director Vo Van Tan congratulated the new Masters and shared that the Company is very interested in human resource training policy, developing staff who are both talented and virtuous to meet the requirements of industrialization – modernization of the country and help Petrolimex Saigon develop sustainably.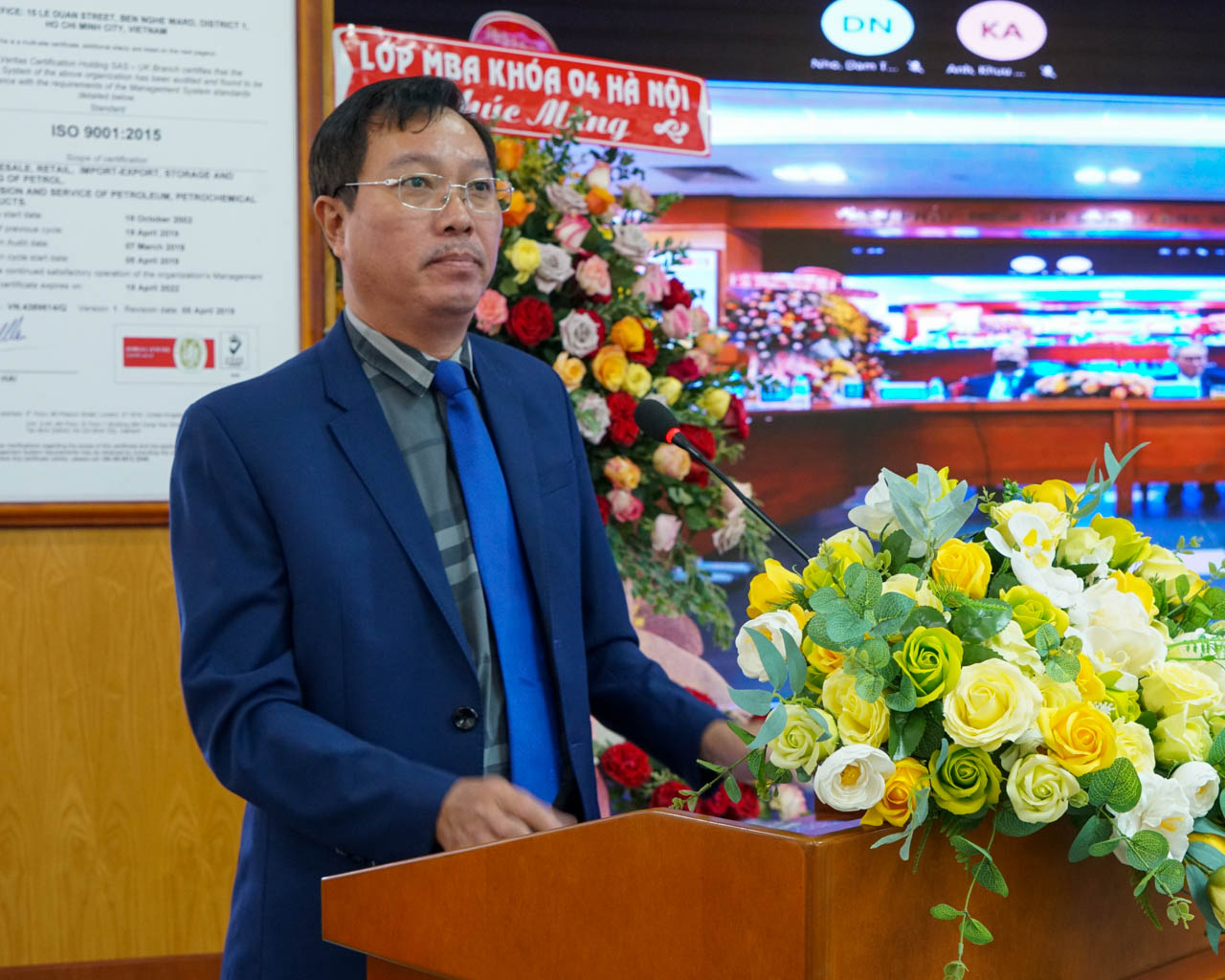 Director of Petrolimex Saigon Vo Van Tan applauded new Masters
Speaking at the ceremony, Dr. Nguyen Viet Anh – Director of Andrews MBA program in Vietnam on behalf of the school recognized, praised and appreciated the thoroughness in research process and solving practical problems of businesses as well as the spirit to overcome difficulties of Petrolimex Saigon staff in the context of prolonged Covid-19 epidemic.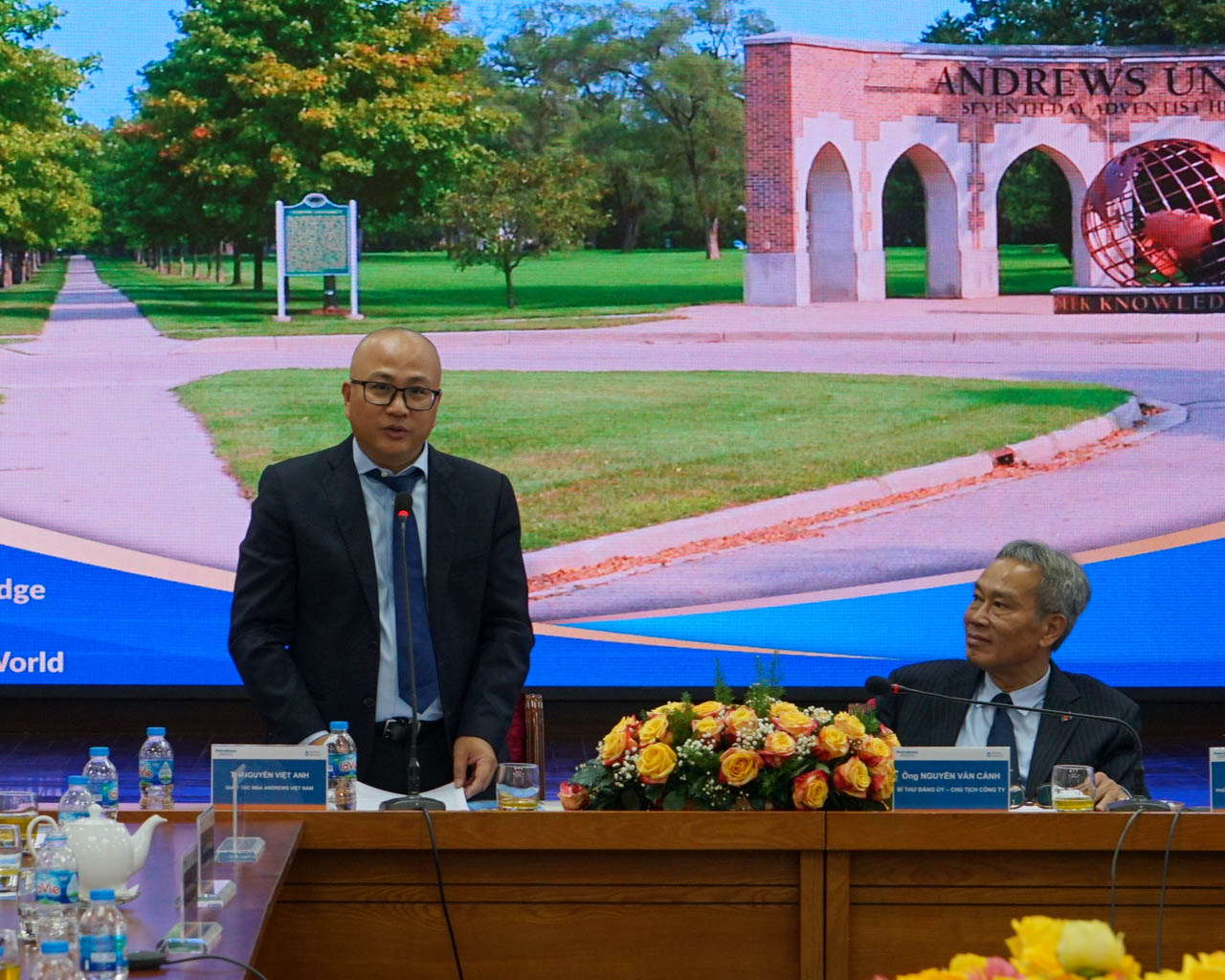 Dr. Nguyen Viet Anh - Director of the Andrews MBA Program in Vietnam shared about the training process and congratulated new Masters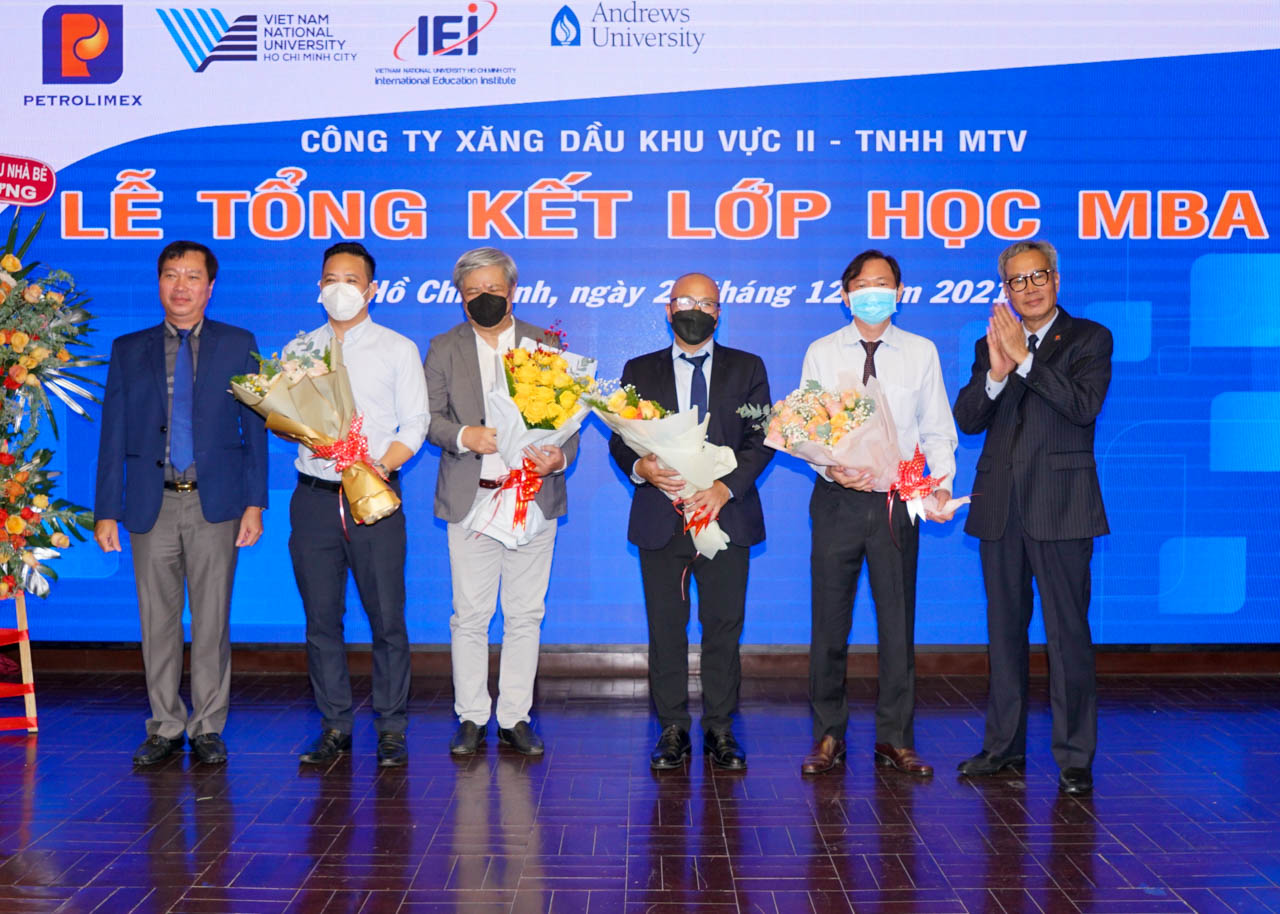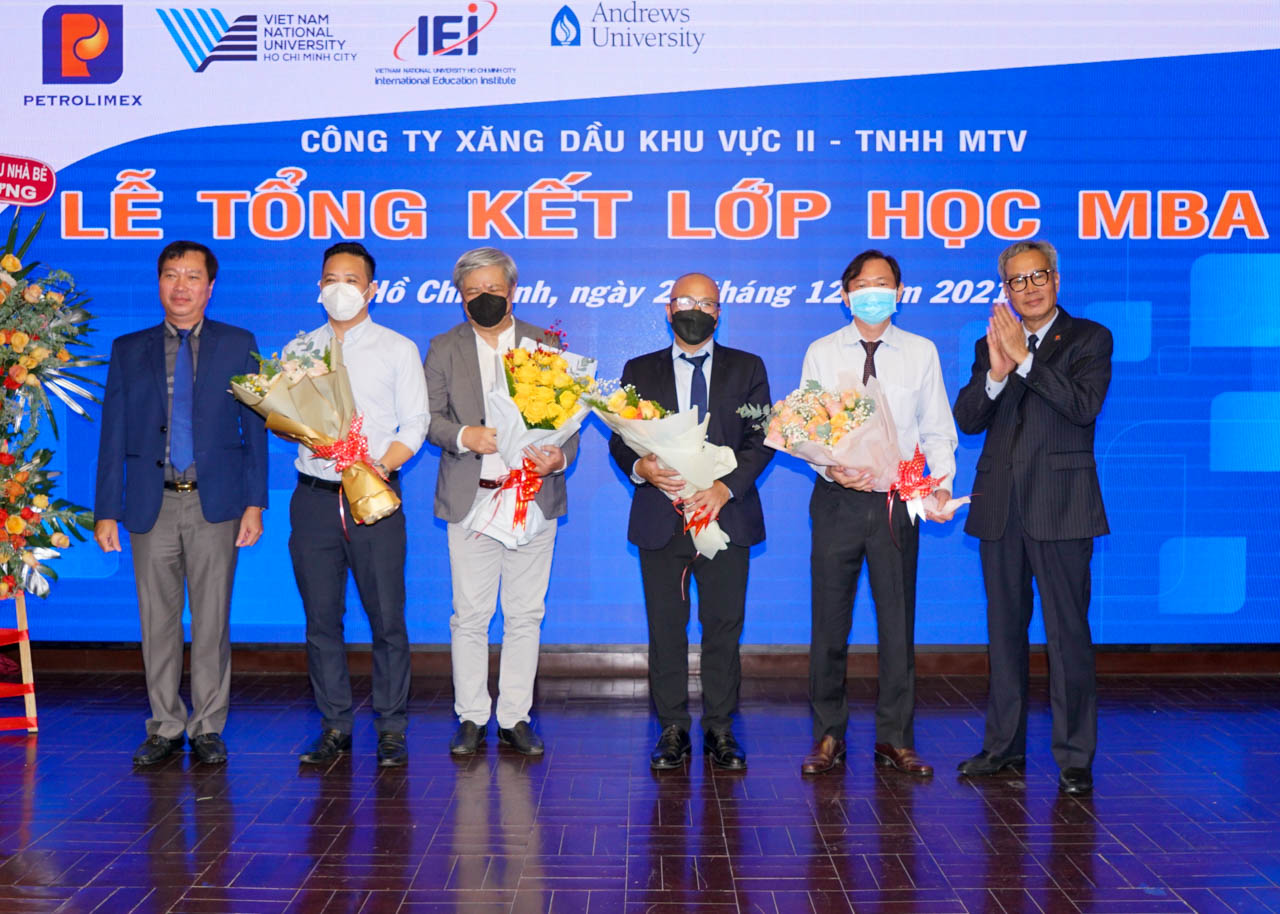 Petrolimex Saigon's Board of Directors awarded flowers and gratitude gifts to Teachers of Andrews University in Vietnam
Petrolimex Saigon appreciates efforts and dedication of school, teachers, in addition to specialized training that helped the students improve their foreign language skills, accumulate presentation skills to understand specialized documents during the study and research process to gain confidence in the learning process as well as use it in work and life..
The Company commends and honors all new Masters and hopes that 31 Masters will apply the system of knowledge, reasoning and presentation skills to give opinions, contribute ideas and support the Board of Directors and develop Petrolimex Saigon strongly.
Here are some photos of the ceremony: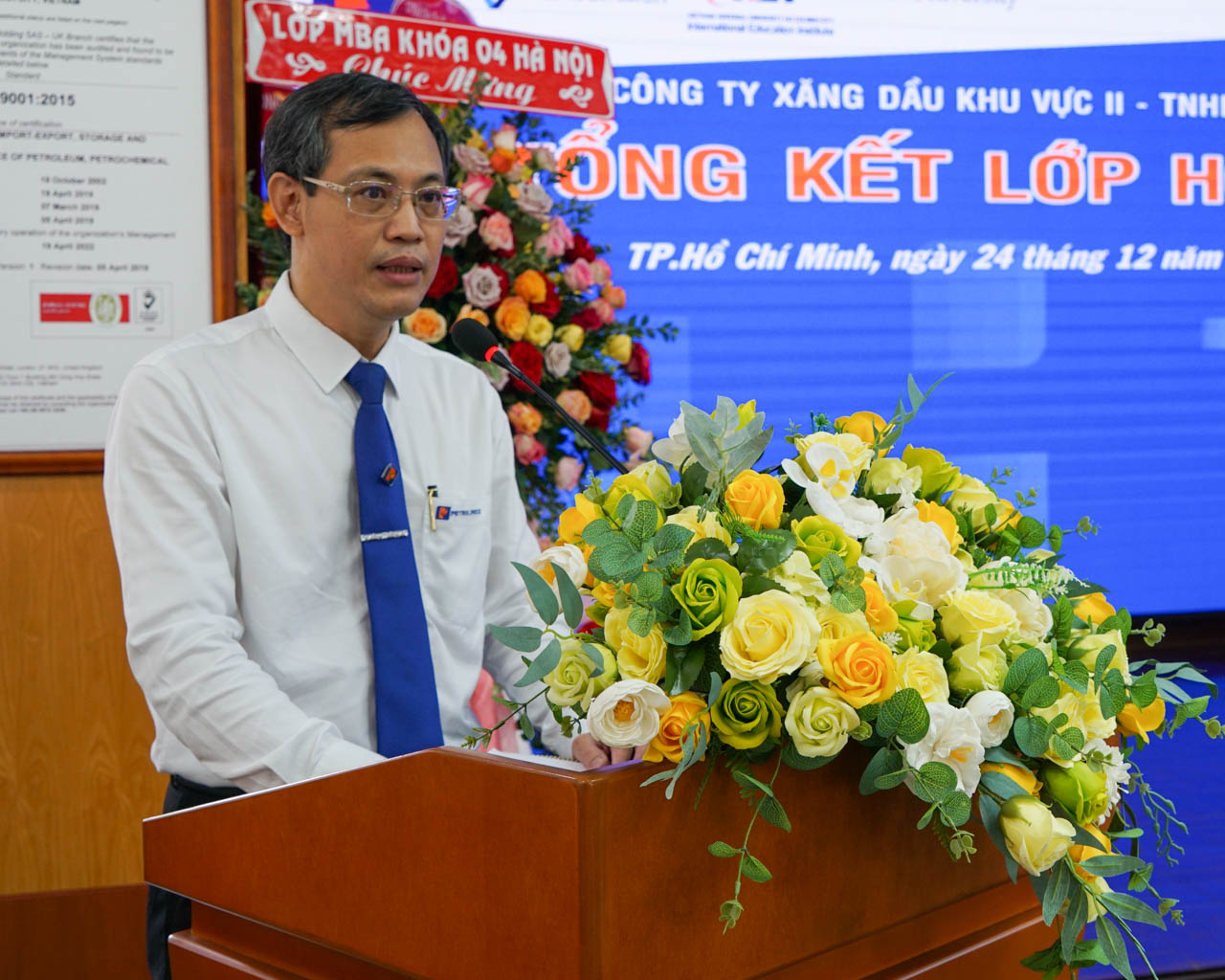 Deputy Director of Petrolimex Saigon - Dao Van Hung reported on the course's summary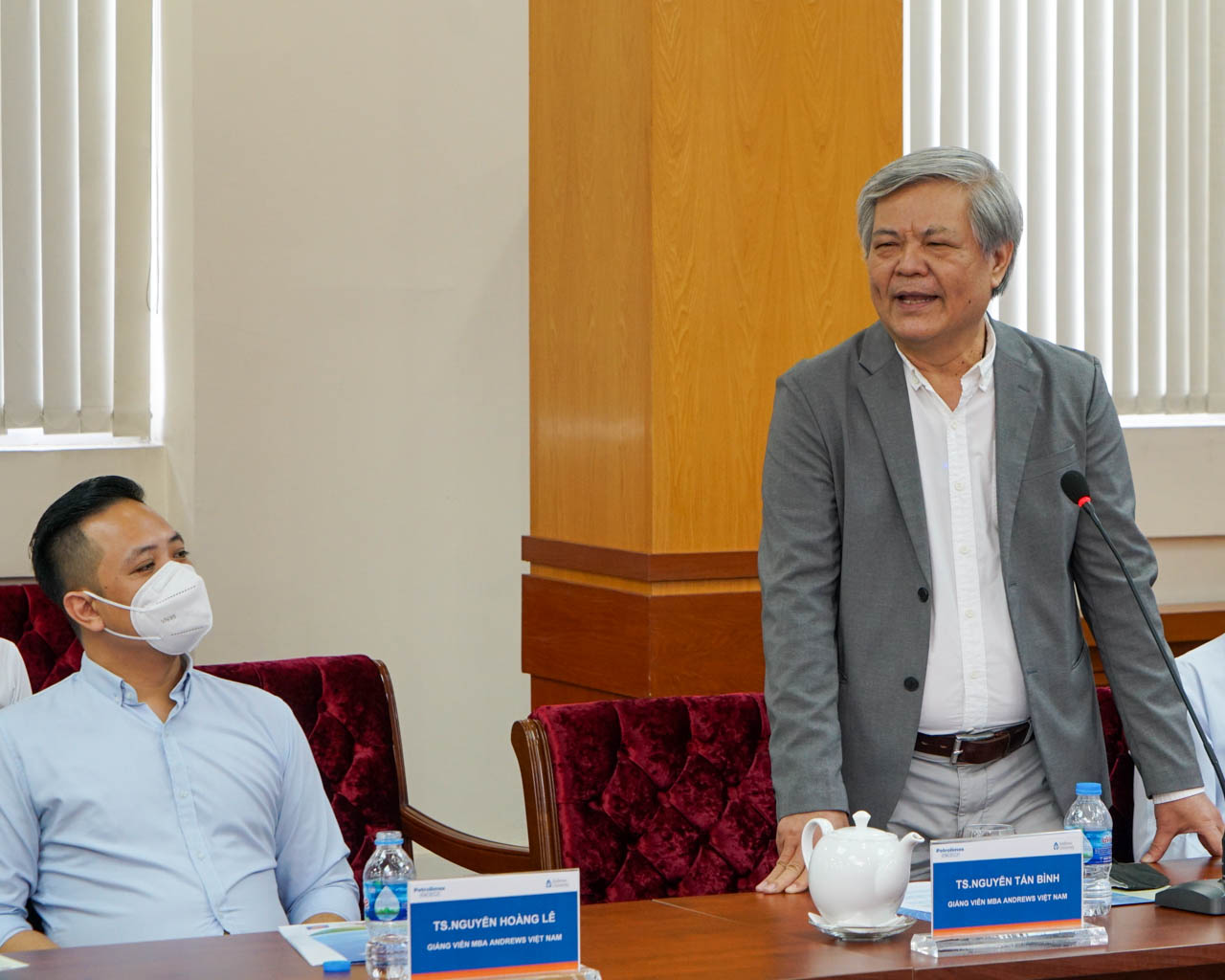 Lecturer of the MBA program, Dr. Nguyen Tan Binh... ...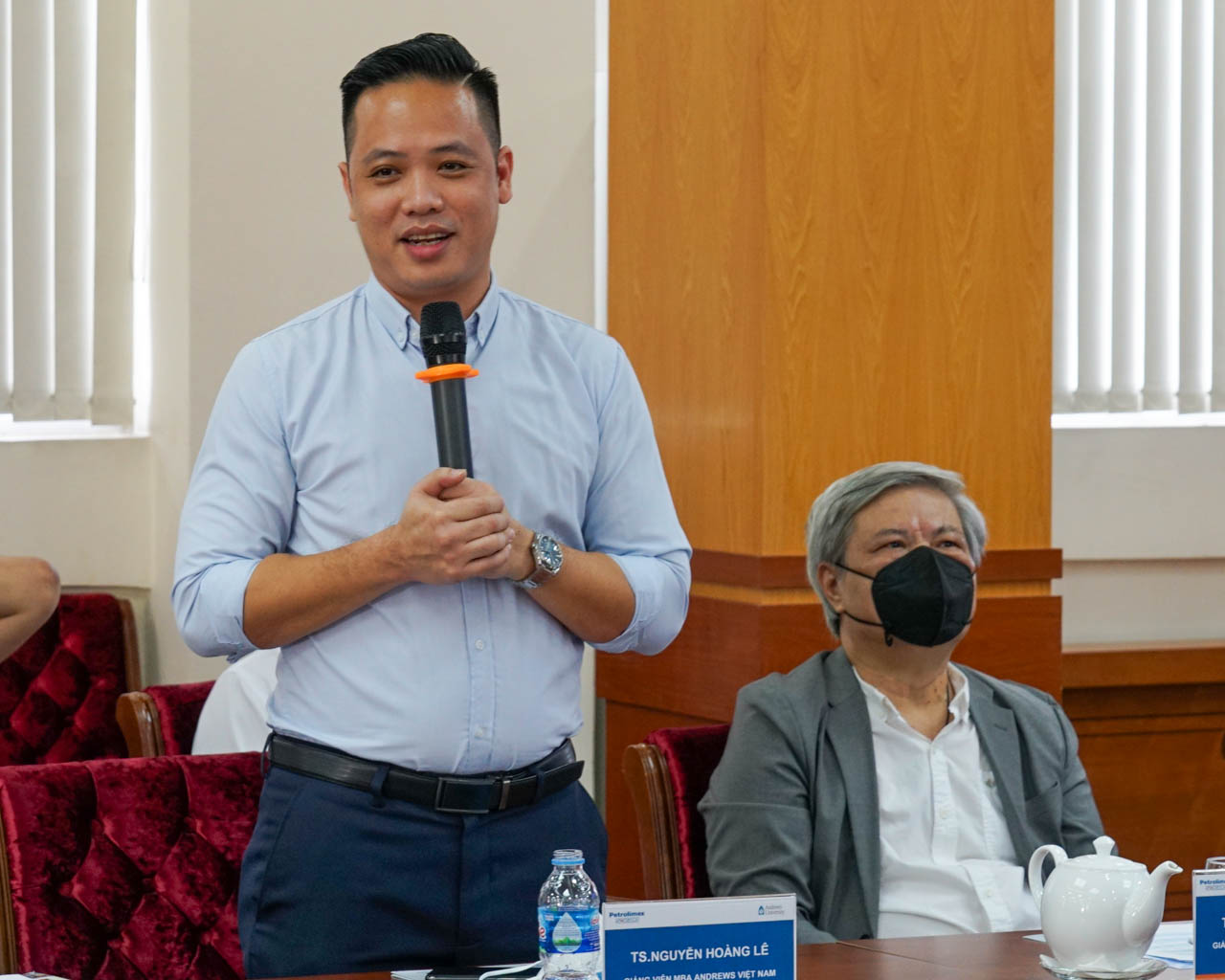 .... Dr. Nguyen Hoang Le shared some thoughts about AU08 students and the course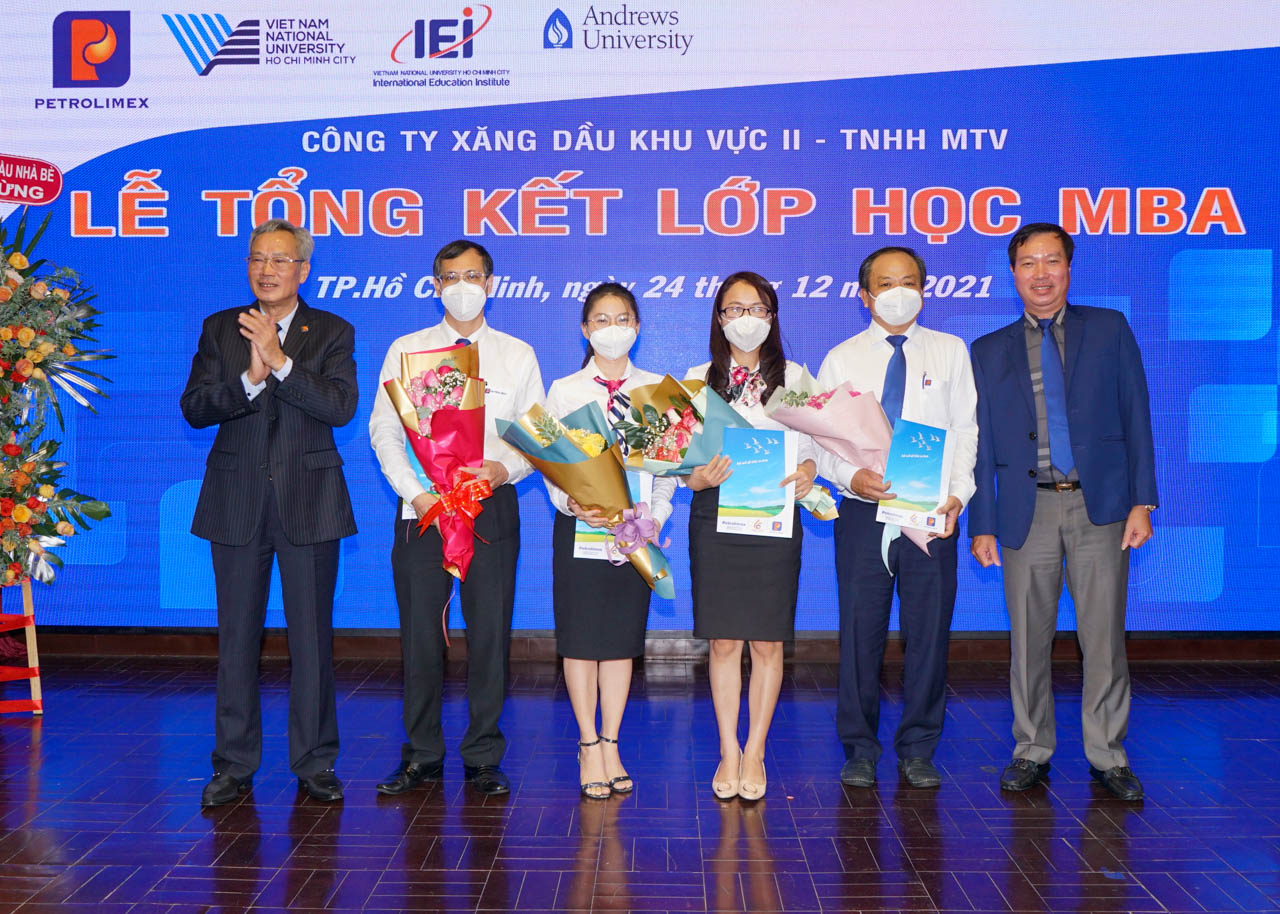 Petrolimex Saigon President Nguyen Van Canh (left cover) and Petrolimex Saigon Director Vo Van Tan (right cover) awarded prizes to excellent students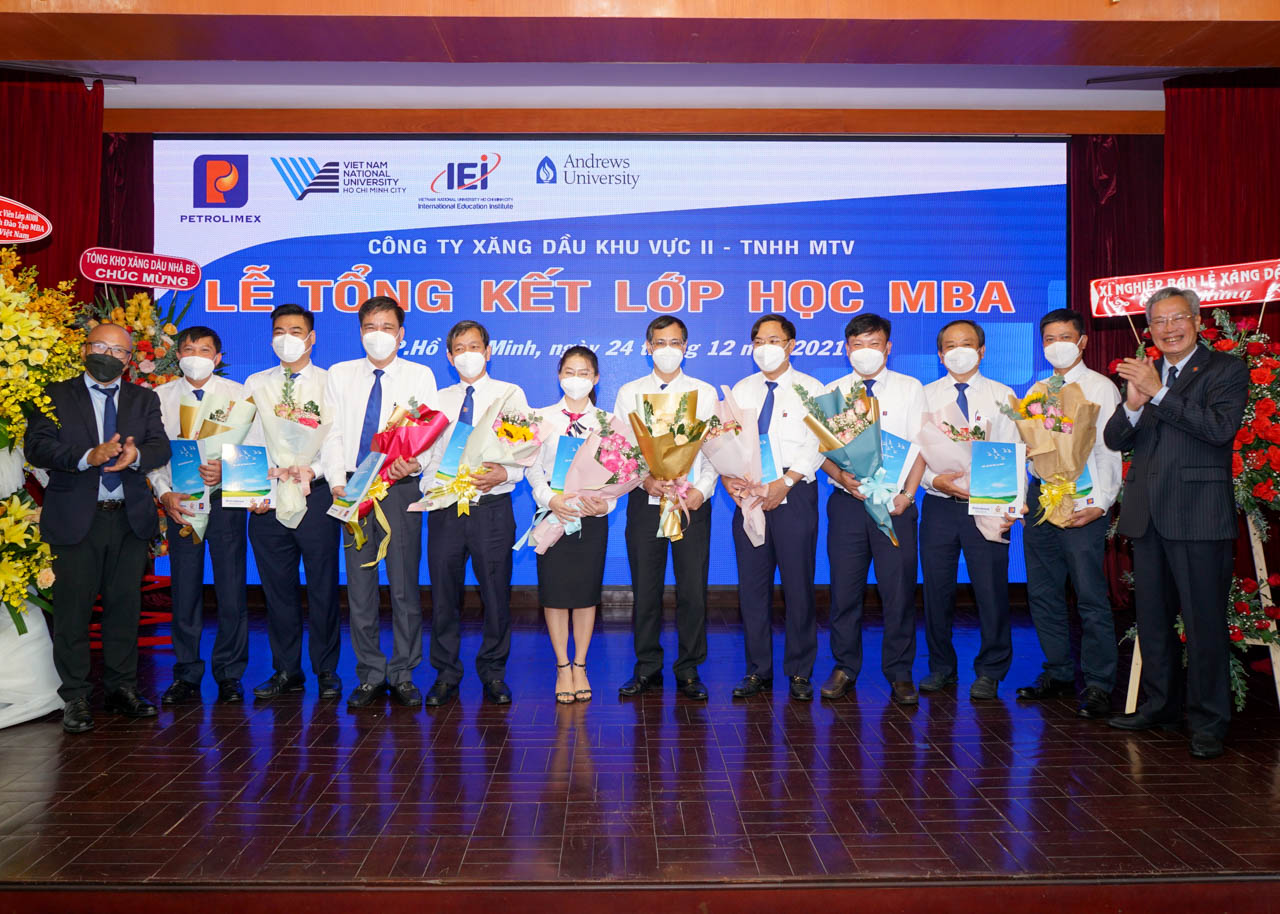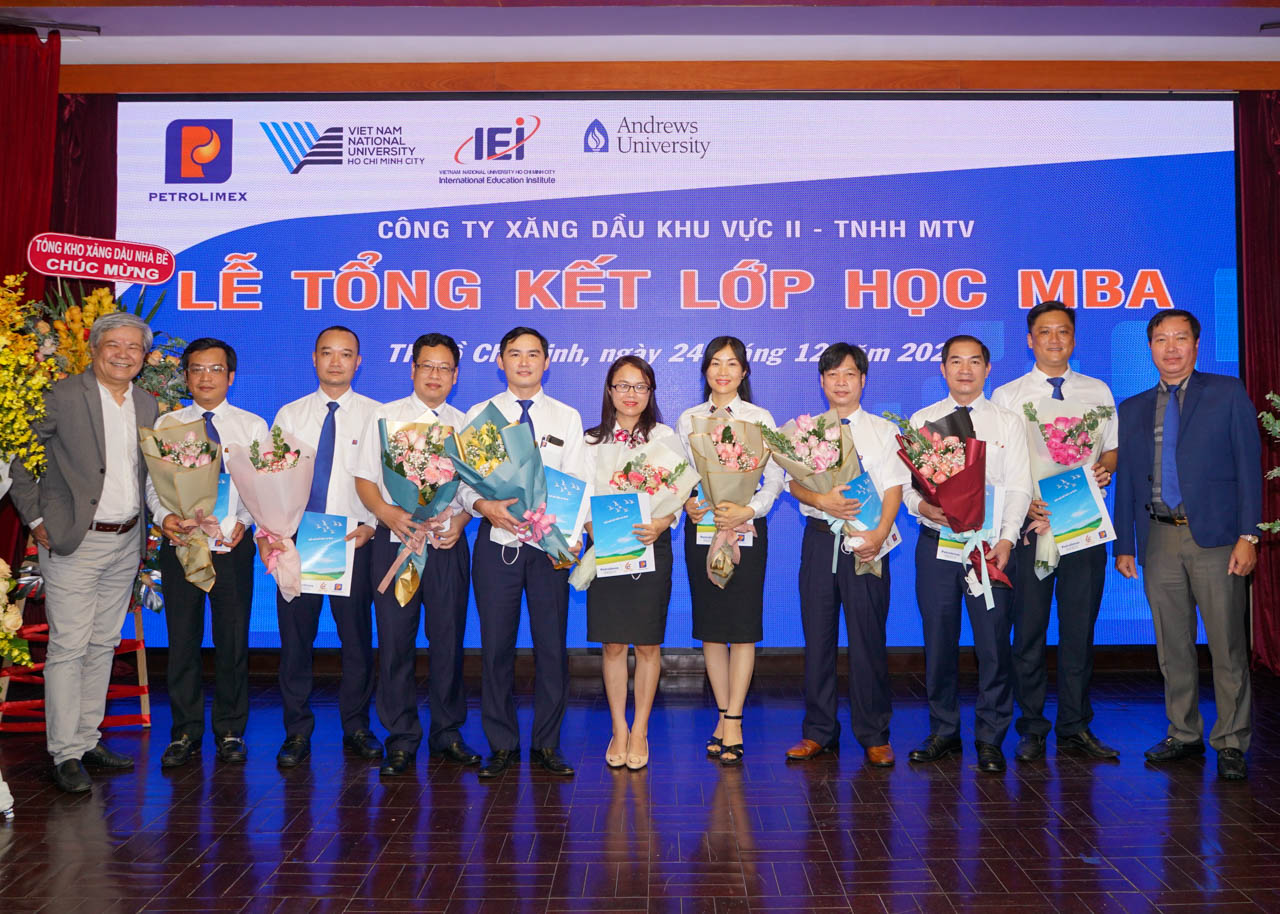 Representatives of Andrews University and Board of Directors Petrolimex Saigon presented flowers and awarded prizes to students who completed the course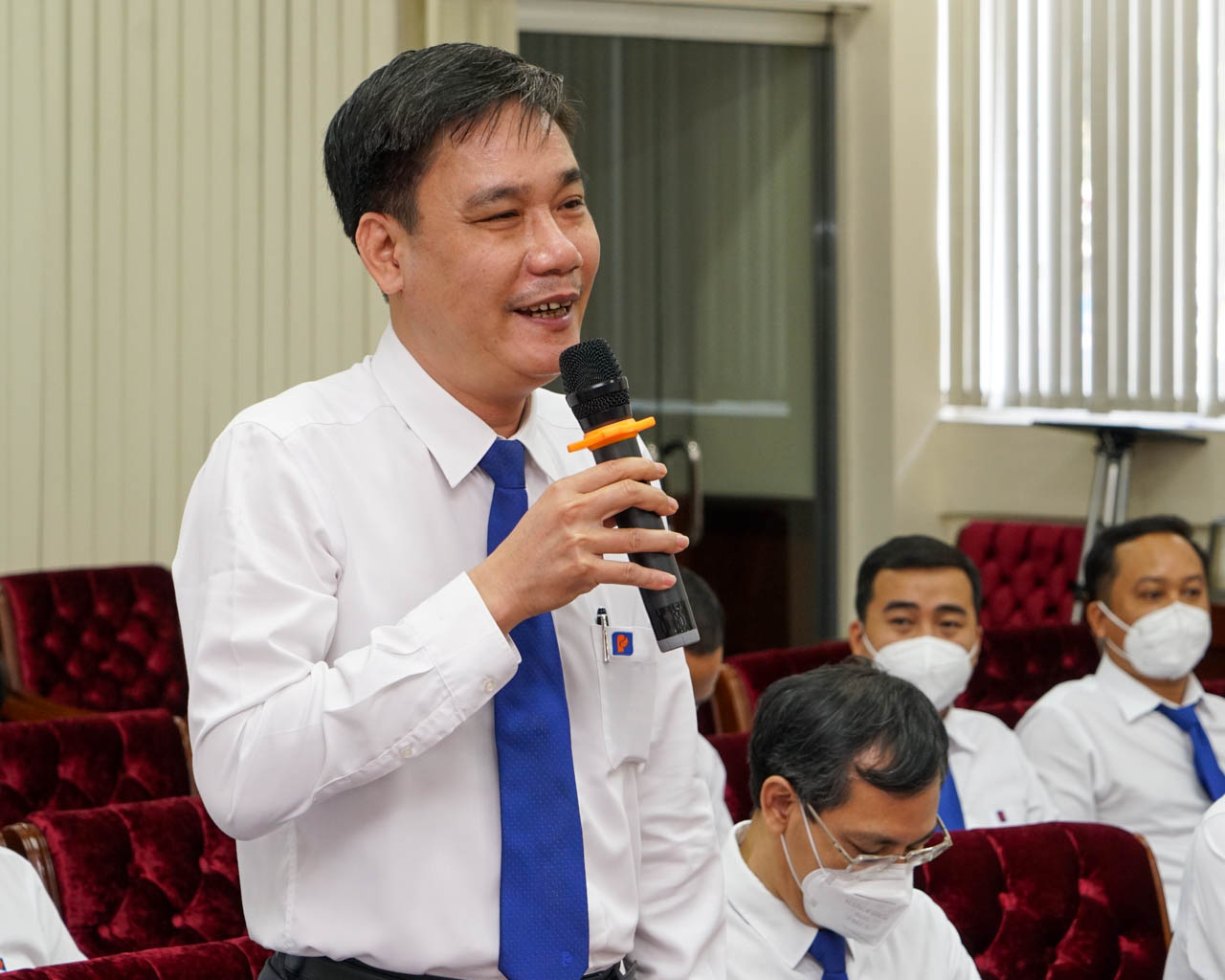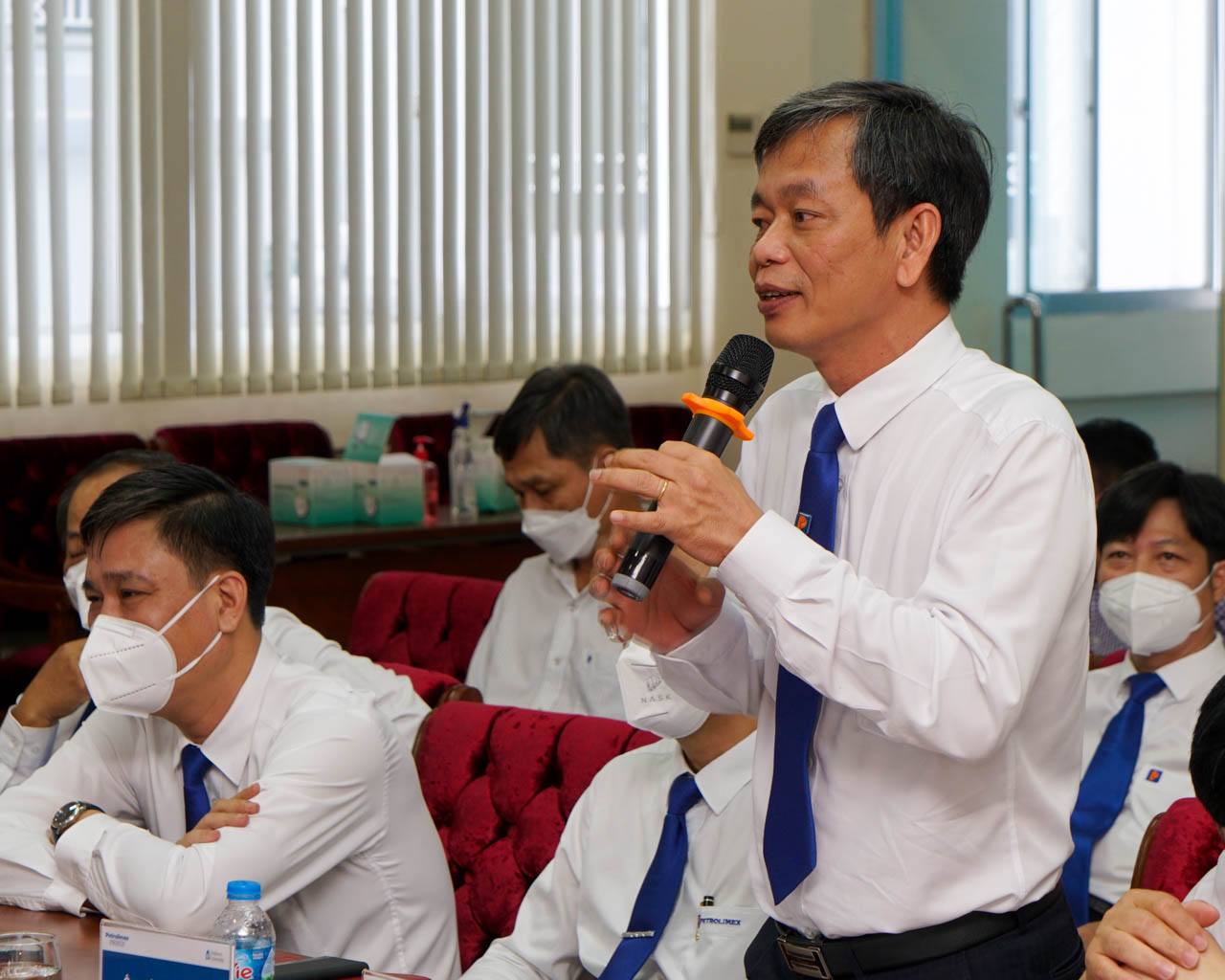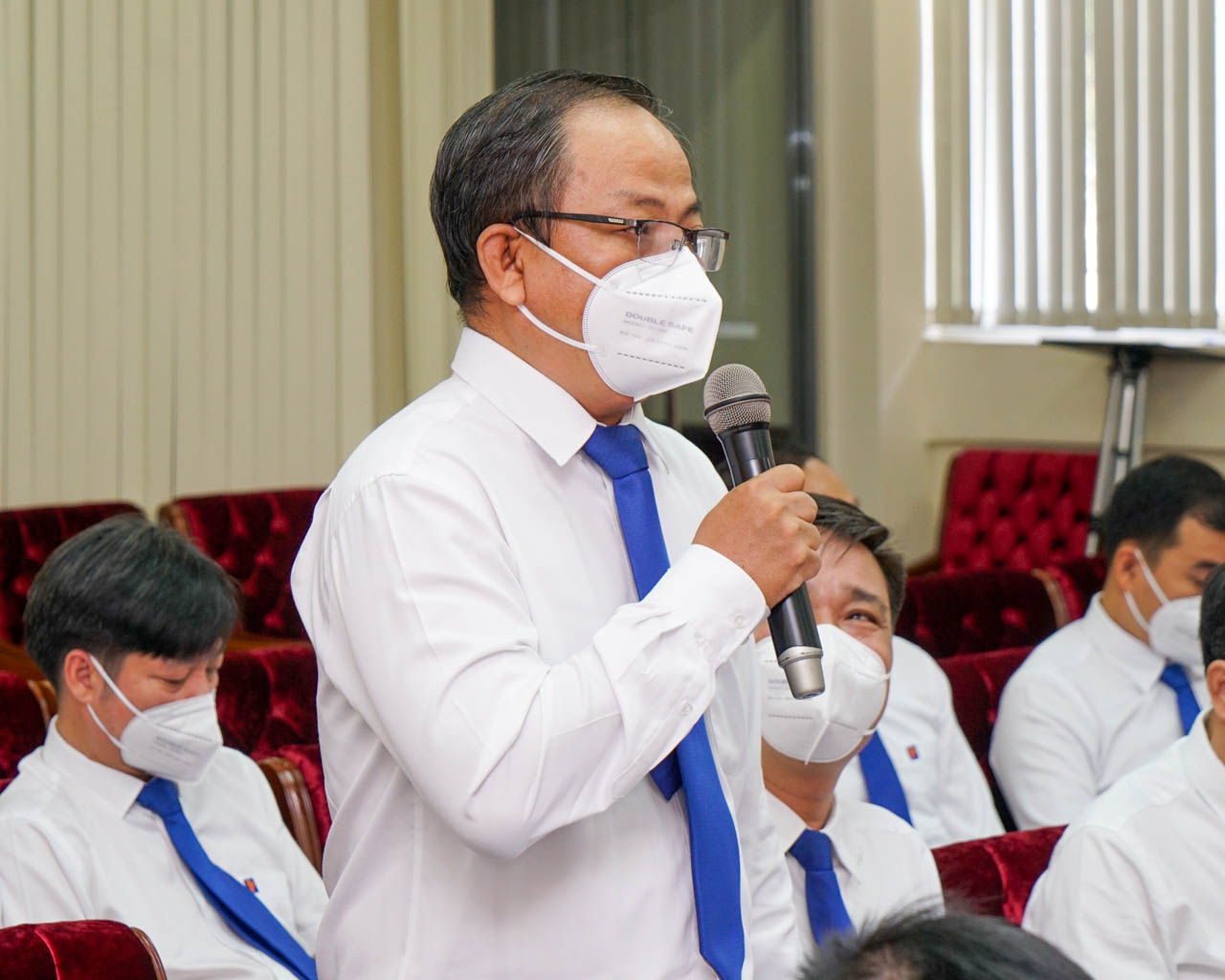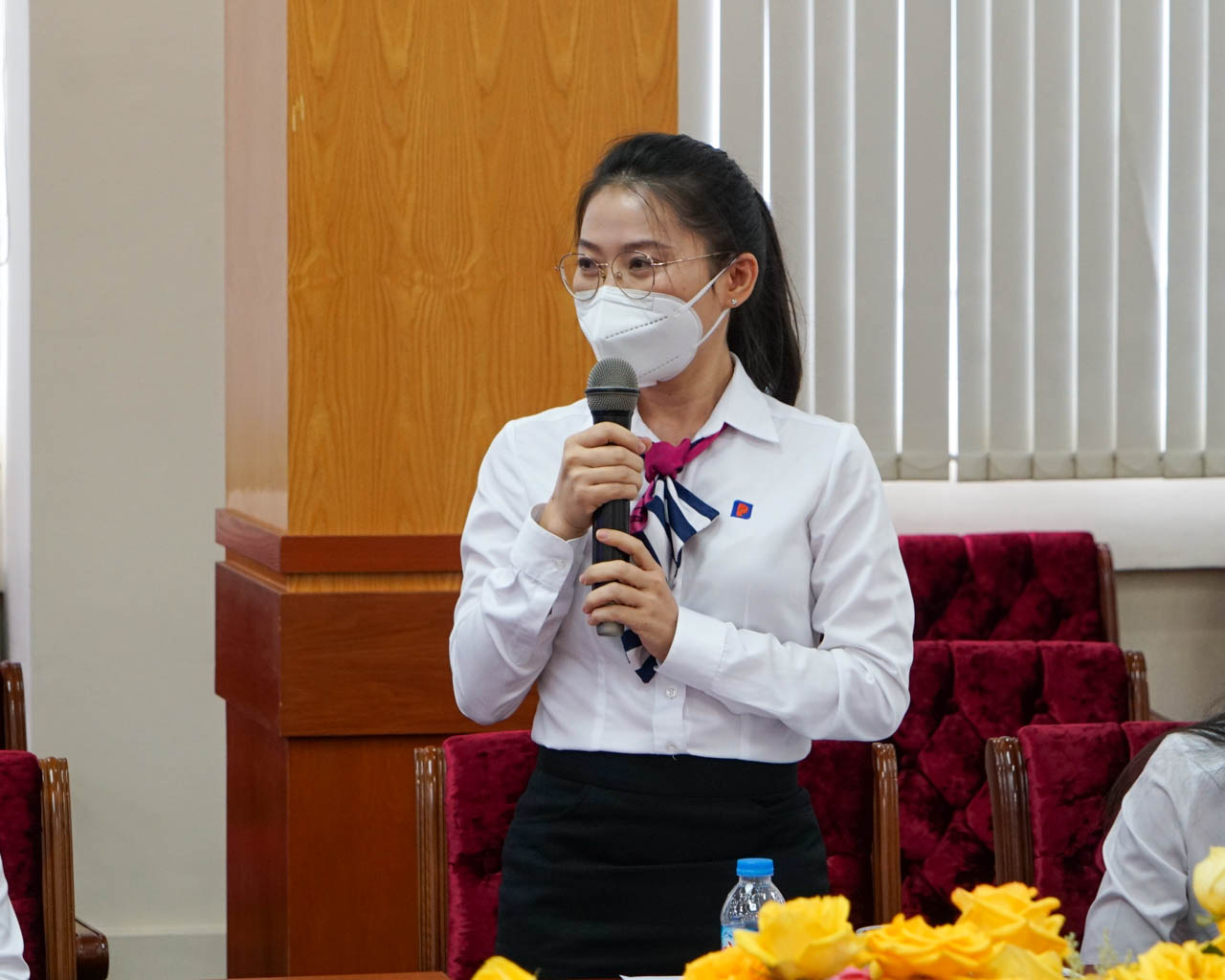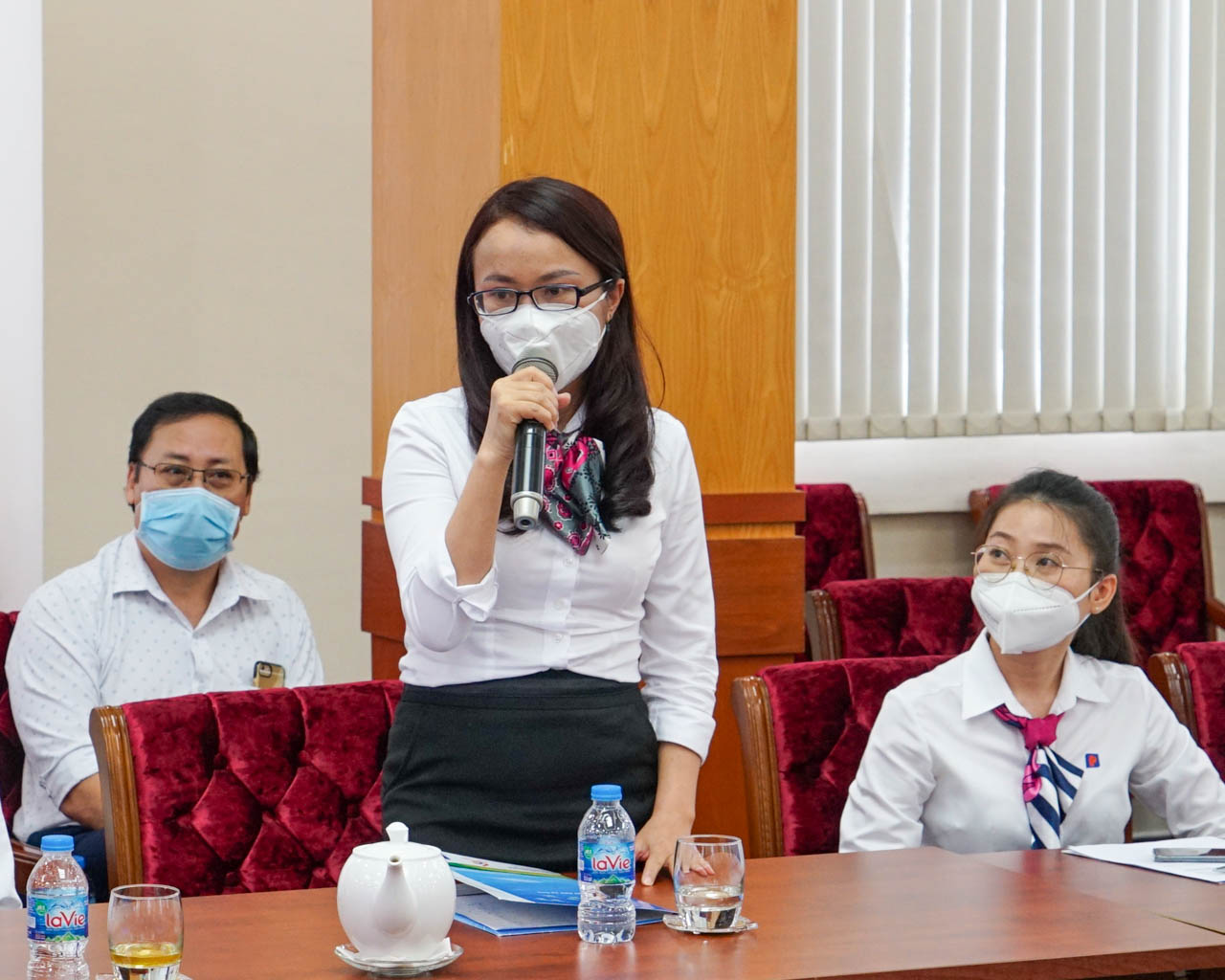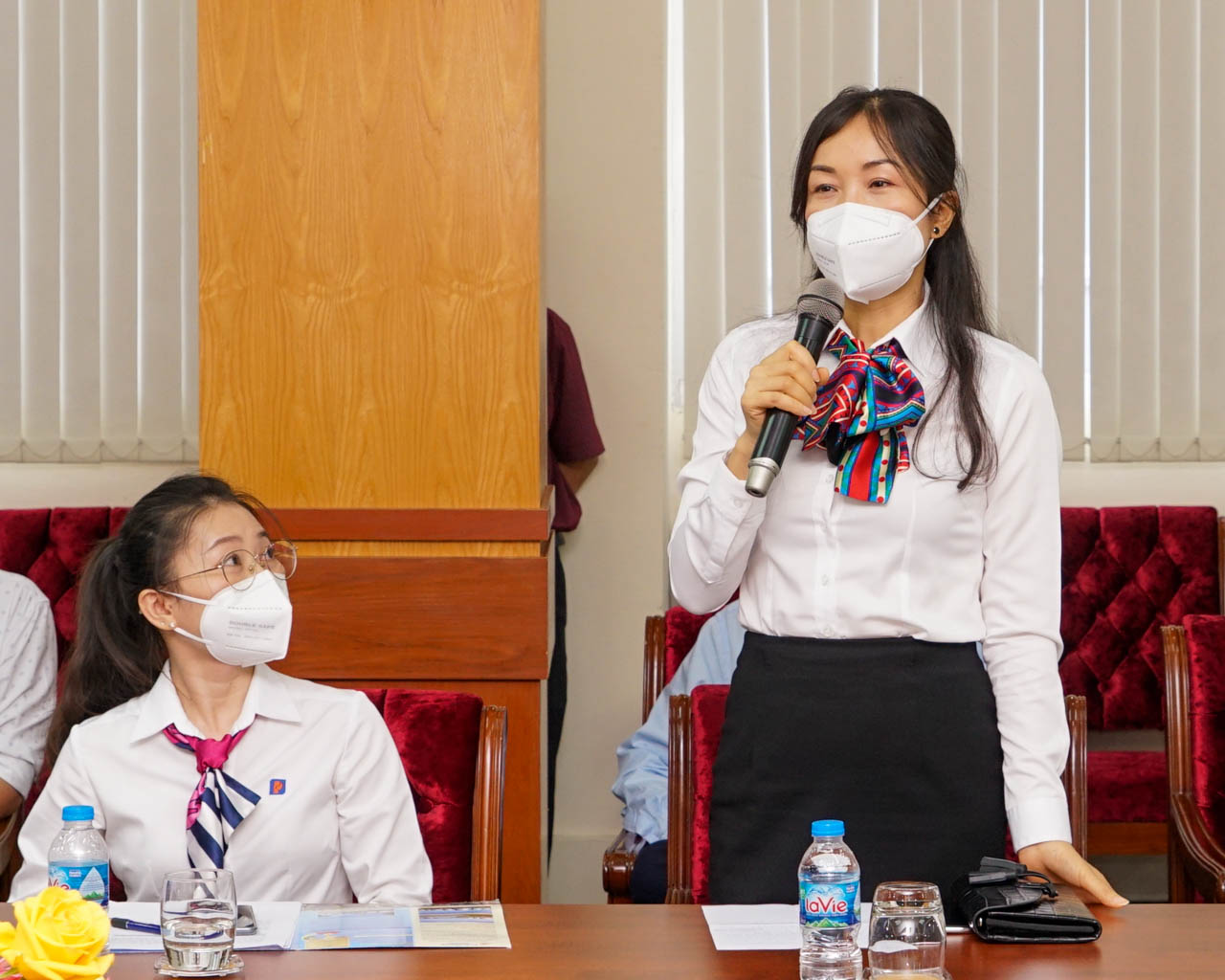 Some Masters shared their feelings and thoughts about the learning process
With the curriculum: 9 basic subjects (such as statistical probability, principles of macroeconomics, microeconomics, principles of accounting, business law, arithmetic, operation management); 11 majors (such as financial management, international macroeconomics, managerial economics, financial statement analysis, international business administration, human resource management, strategic marketing management, leadership & behavior organization, ethics & social responsibility, managerial accounting and strategic management)
The special thing is that before and while entering the stage of learning basic and specialized subjects, the students have been facilitated by the school to participate in many training courses to improve their English proficiency according to IELTS standard level 4.5 – 6.0, along with classes on specialized business administration and presentation skills.
Based on the results of the total GPA, the school reported that 20 students were ranked A-, equivalent to Excellent graduation results, and 11 students were ranked B+, equivalent to Good graduation results. This is a very good learning result that the Masters of Petrolimex Saigon have achieved.