On June 27, 2021, Petrolimex Retail Enterprise officially put Petrolimex – Station No. 79 at address 10, National Highway 1A, Hamlet 5, My Yen Commune, Ben Luc District, Long An Province into operation.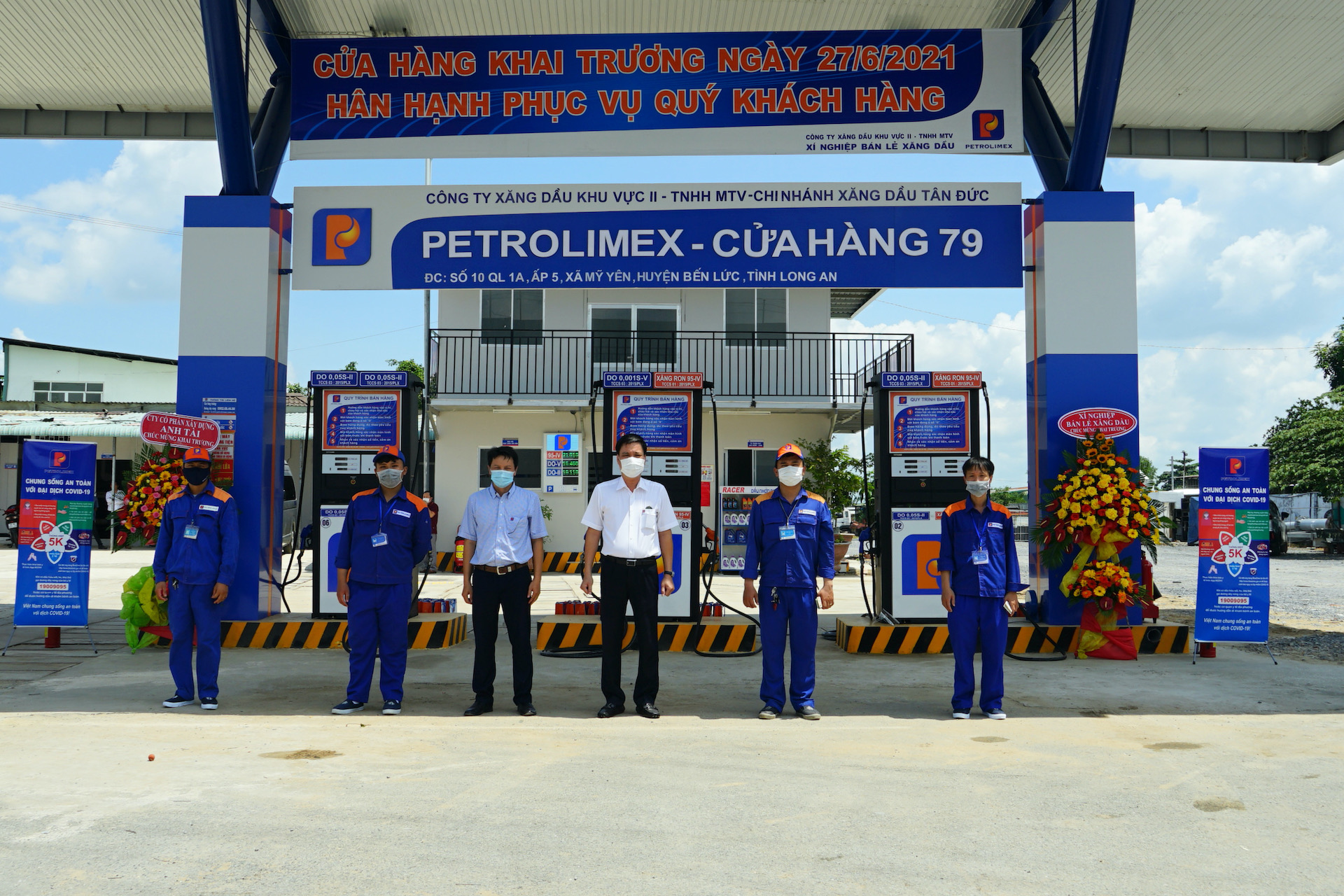 Director of Retail Enterprise Nguyen Thanh Hai (white shirt - center) congratulates and takes photo with employees of Station No. 79
Station No. 79 has the advantage of being located on National Highway 1A, the road connecting the circulation of goods to the western provinces, the number of means of transport is bustling and crowded. Besides, My Yen commune which borders with Ho Chi Minh City is a densely populated residential area adjacent to industrial parks such as Trung Luong - Ho Chi Minh Highway, Ong Thoan Bridge, Hoang Phan Thai, Nguyen Huu Tri... Station No. 79 was built to meet the increasing consumption needs of petroleum, creating favorable conditions for business and travel of people in the area.
Station No. 79 has an area of 2,250 m2, the frontage is nearly 80 m wide. The open sales area meets 2 lanes so that convenient and safe for large tonnage vehicles to get in and out of refueling. The store sells 3 products: RON 95-IV gasoline, high quality diesel-II, 0.05S-V diesel and specialized services of Petrolimex products such as PLC lubricants, PJICO Insurance, JANA detergent...
The Sation has a new brand identity in accordance with Petrolimex's standards and is equipped with modern facilities: 03 new generation Tatsuno pumps (06 pump nozzles) connecting EGAS Centralized Store Management software with customer management - money order program; 02 tanks made of composite material with a total 50 m3 capacity and a closed petroleum import and export system; 24/7 surveillance camera system, fire protection and environmental protection equipment fully meet current regulations.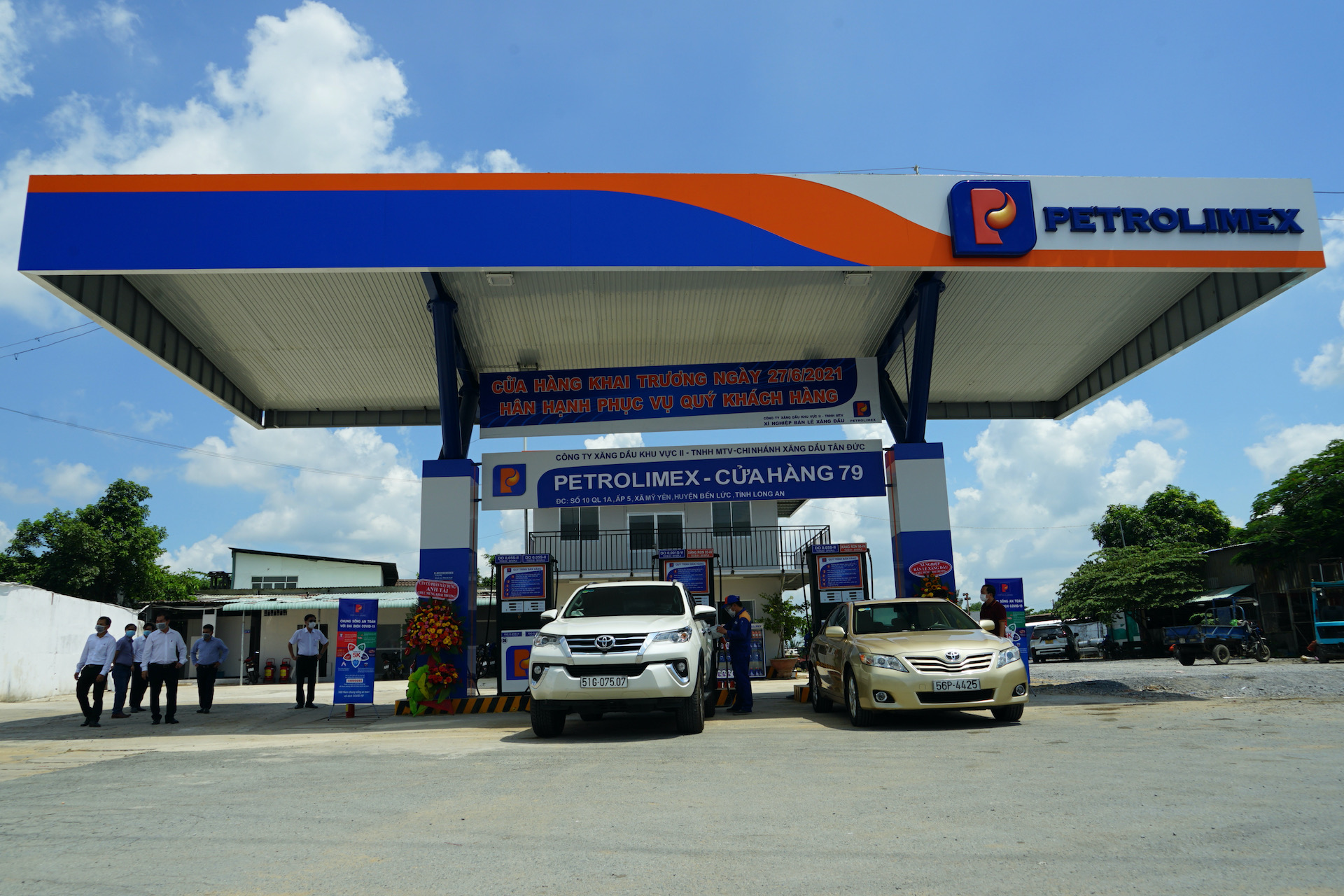 Petrolimex – Station No. 79 is located at address 10, National Highway 1A, Hamlet 5, My Yen Commune, Ben Luc District, Long An Province
In the context of the complicated happening of the COVID-19 epidemic, in order to ensure the effective implementation of the "dual goal" of protecting the health of customers and employees, while recovering and developing business, the Enterprise quickly implemented the renovation and repair of the Sation in a very short time, only about 01 month to put into operation.
The Enterprise's Board of directors has requested the Station to pay attention, strive to increase output and profit, ensure safety principles, create trust in customers in order to bring the Petrolimex brand to sustainable development "to go further".
Here are some other photos of Petrolimex – Station No. 79: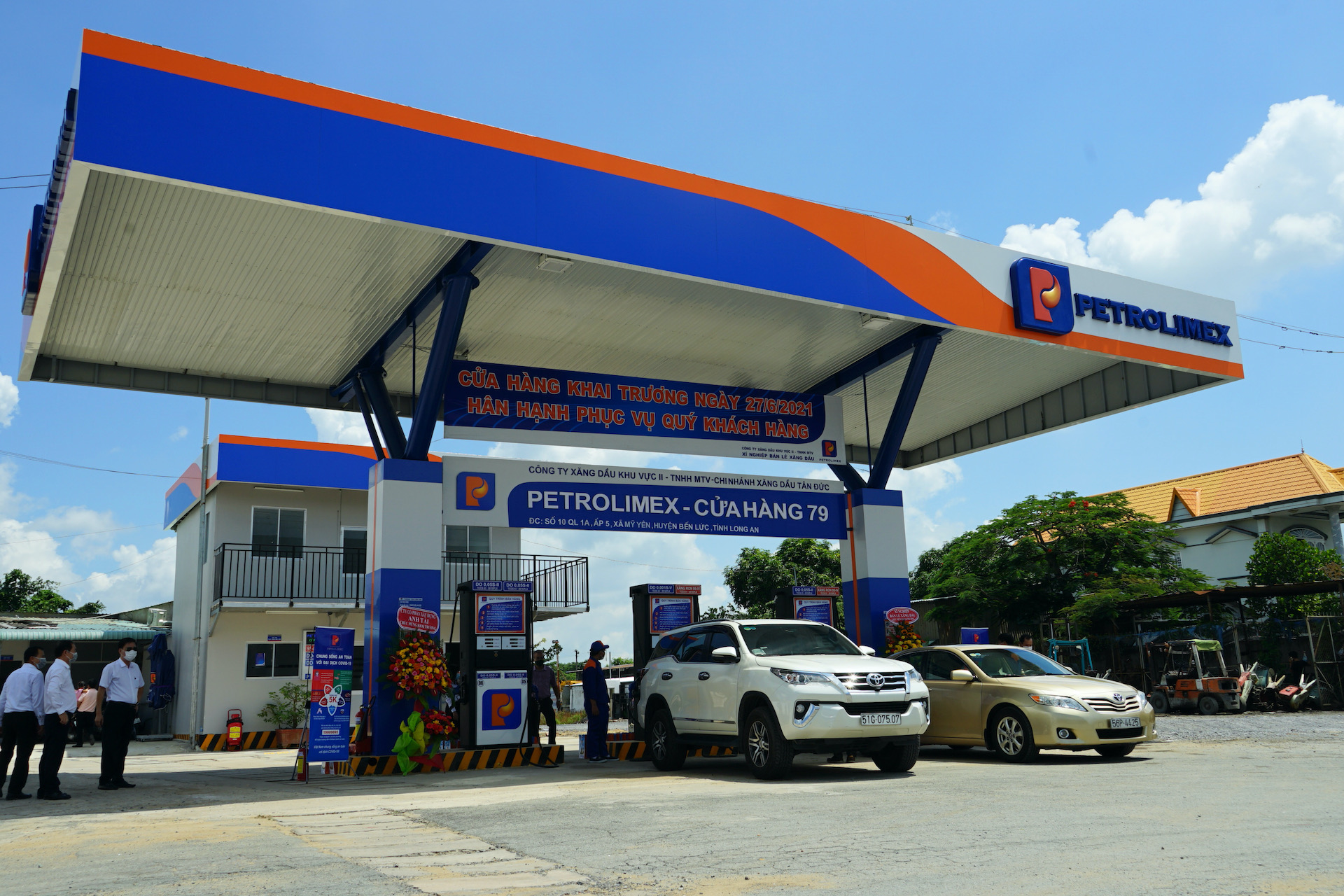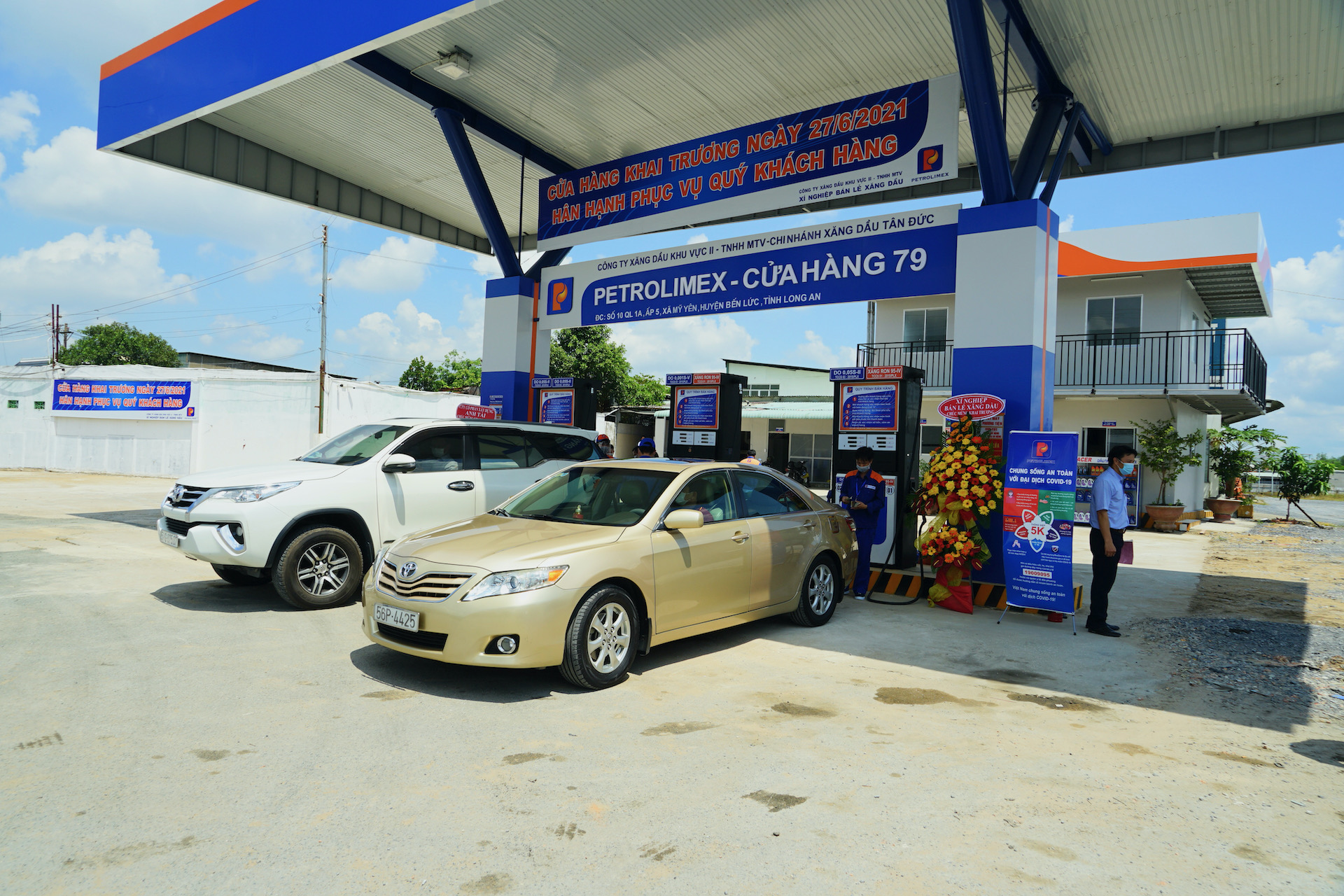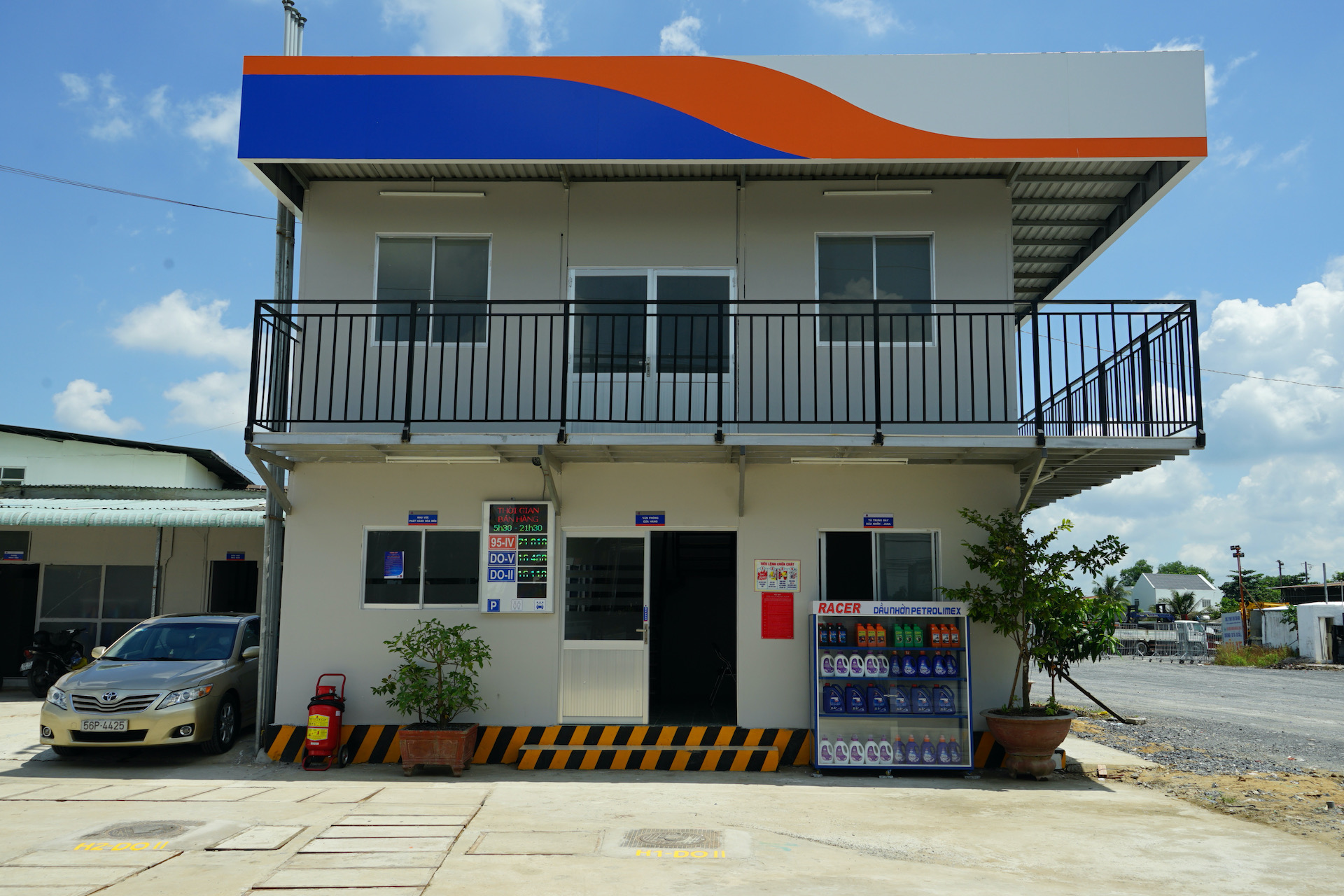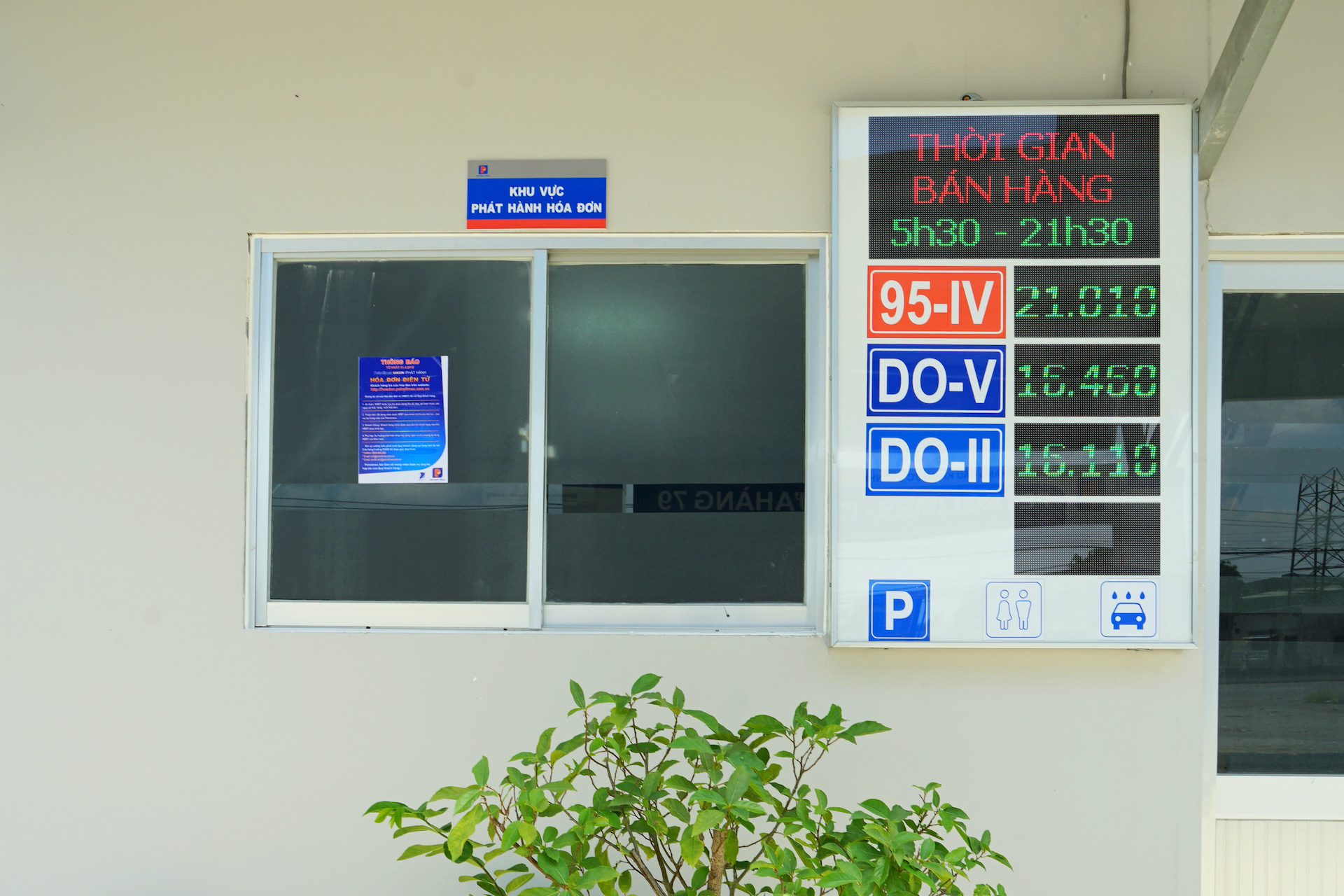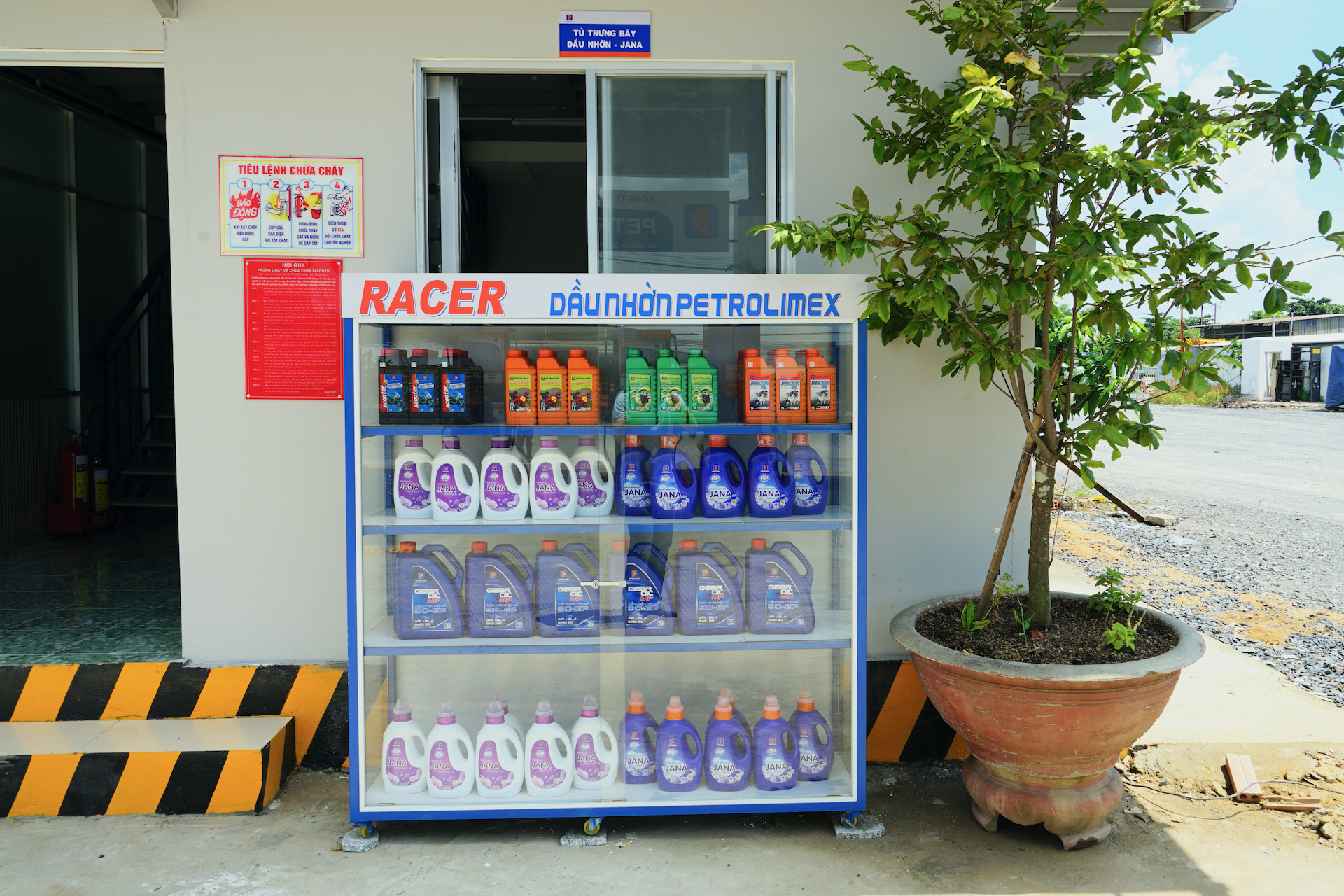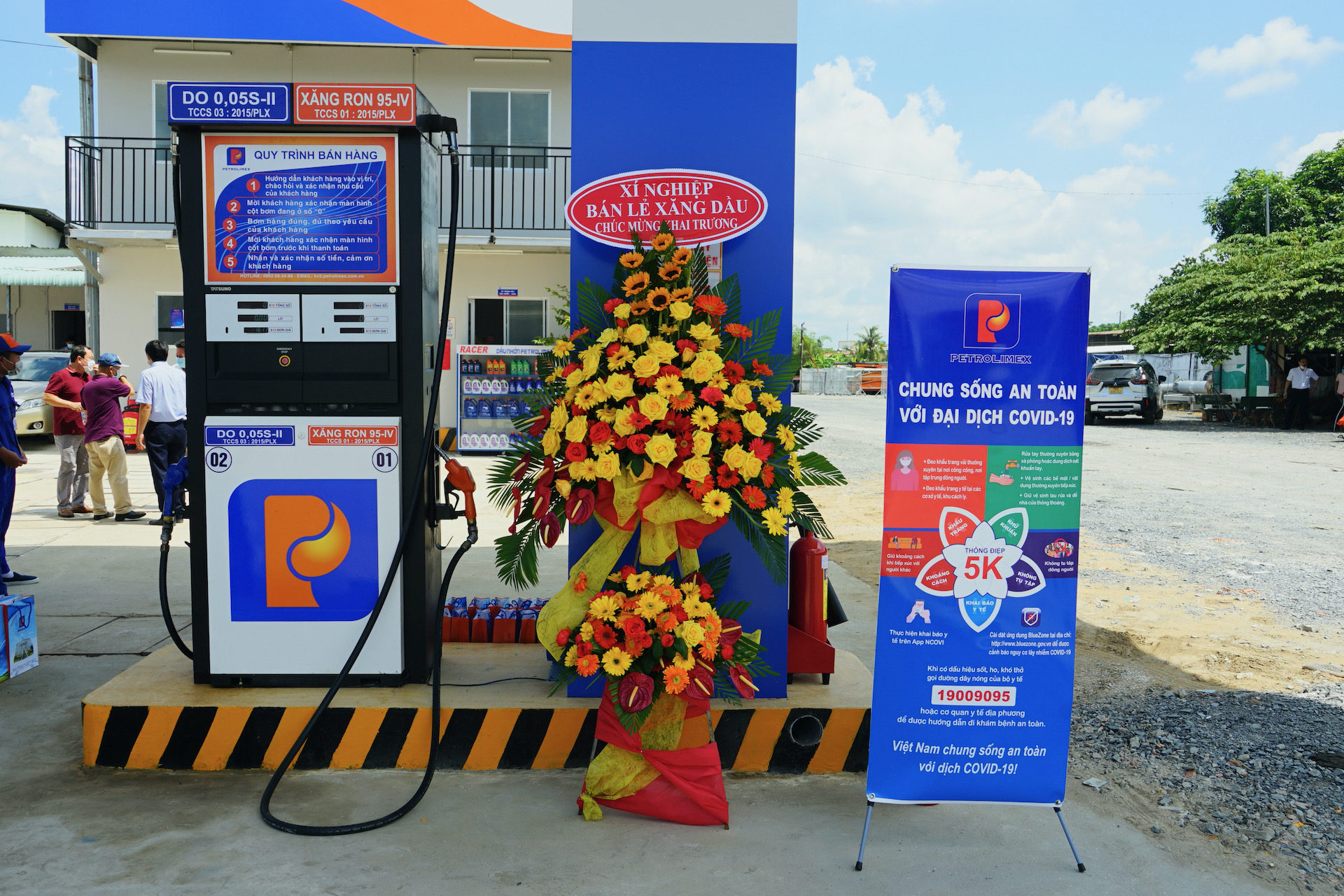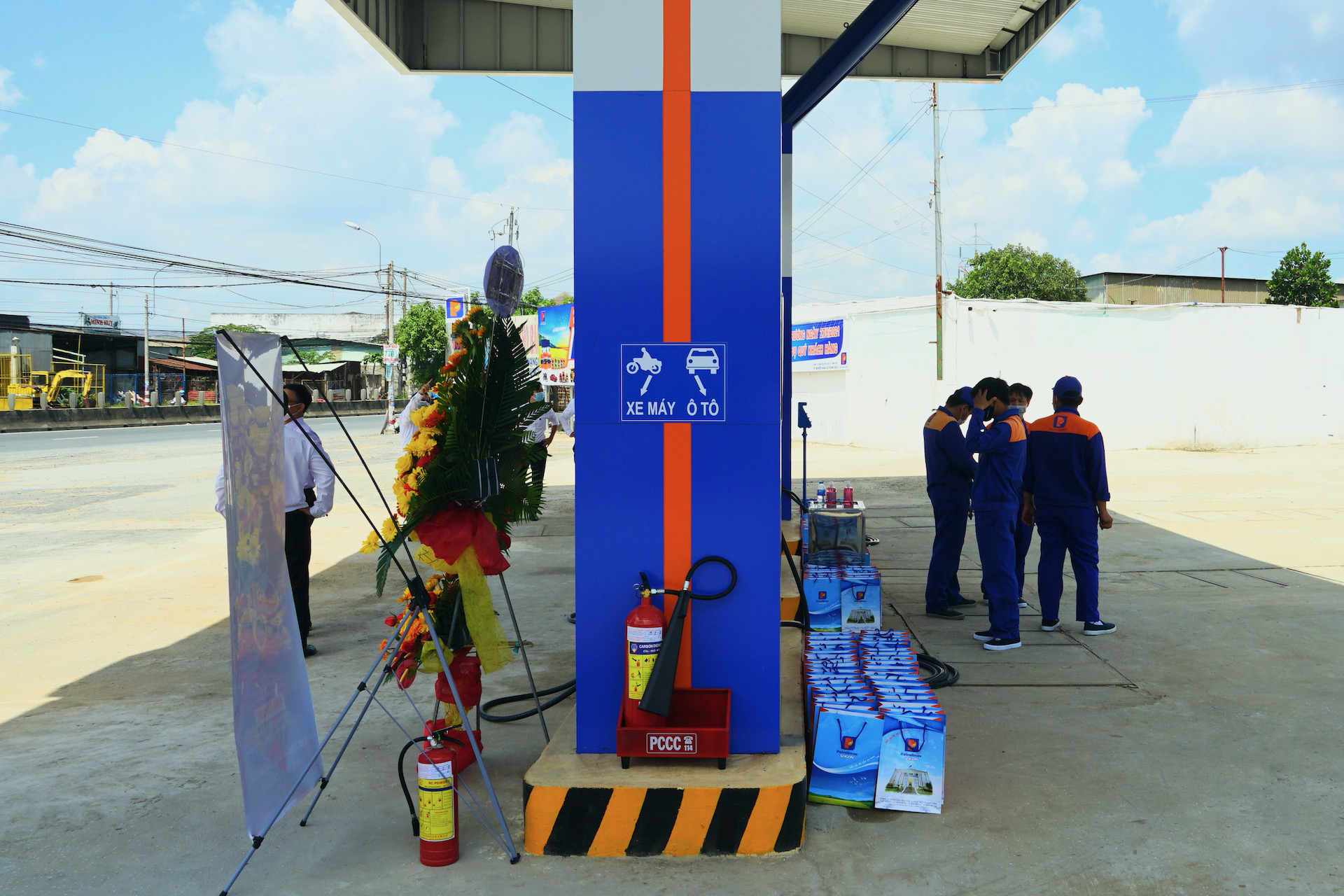 The open and spacious yard area meets all the needs of customers
Office area with modern technology and equipment systems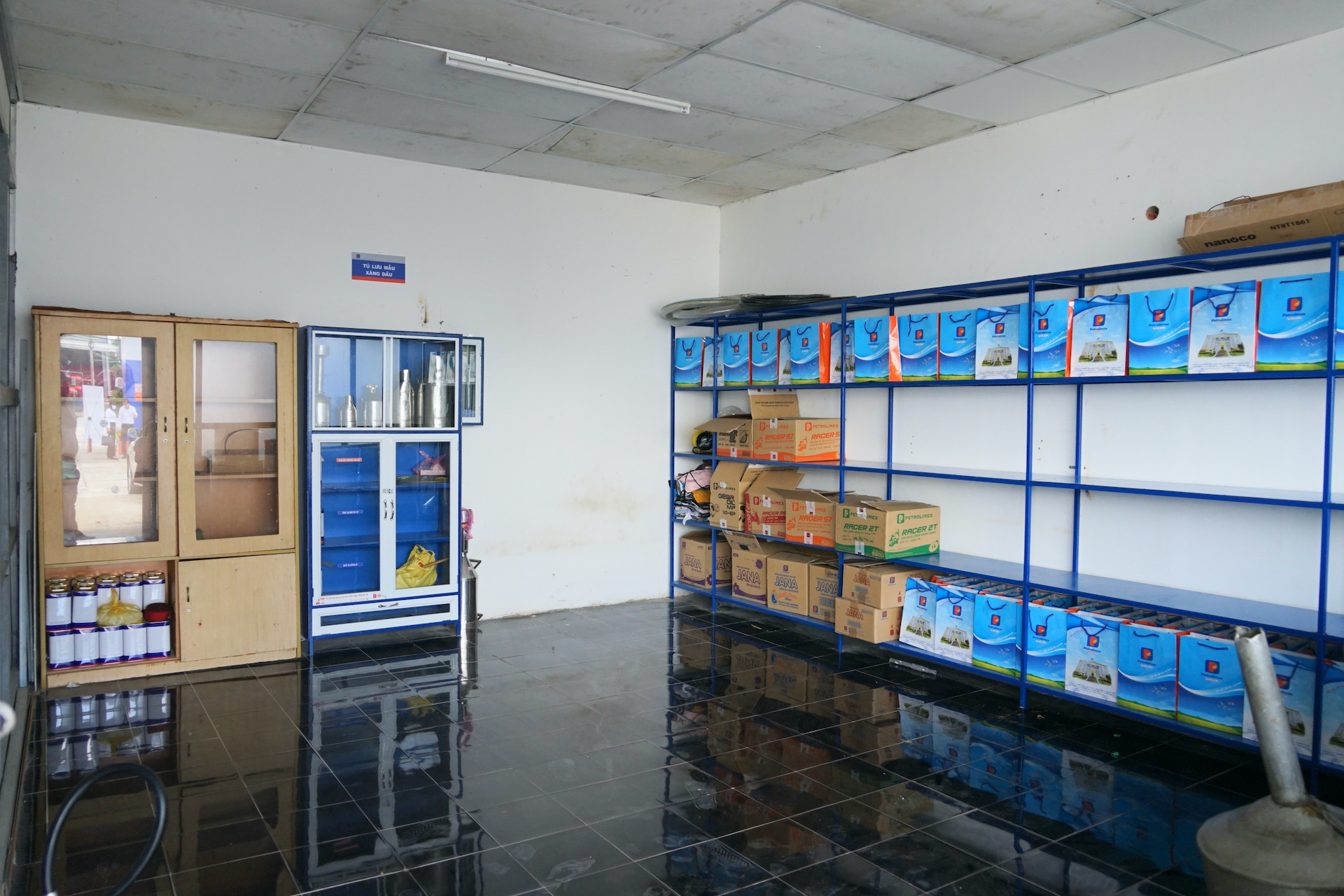 Spacious warehouse area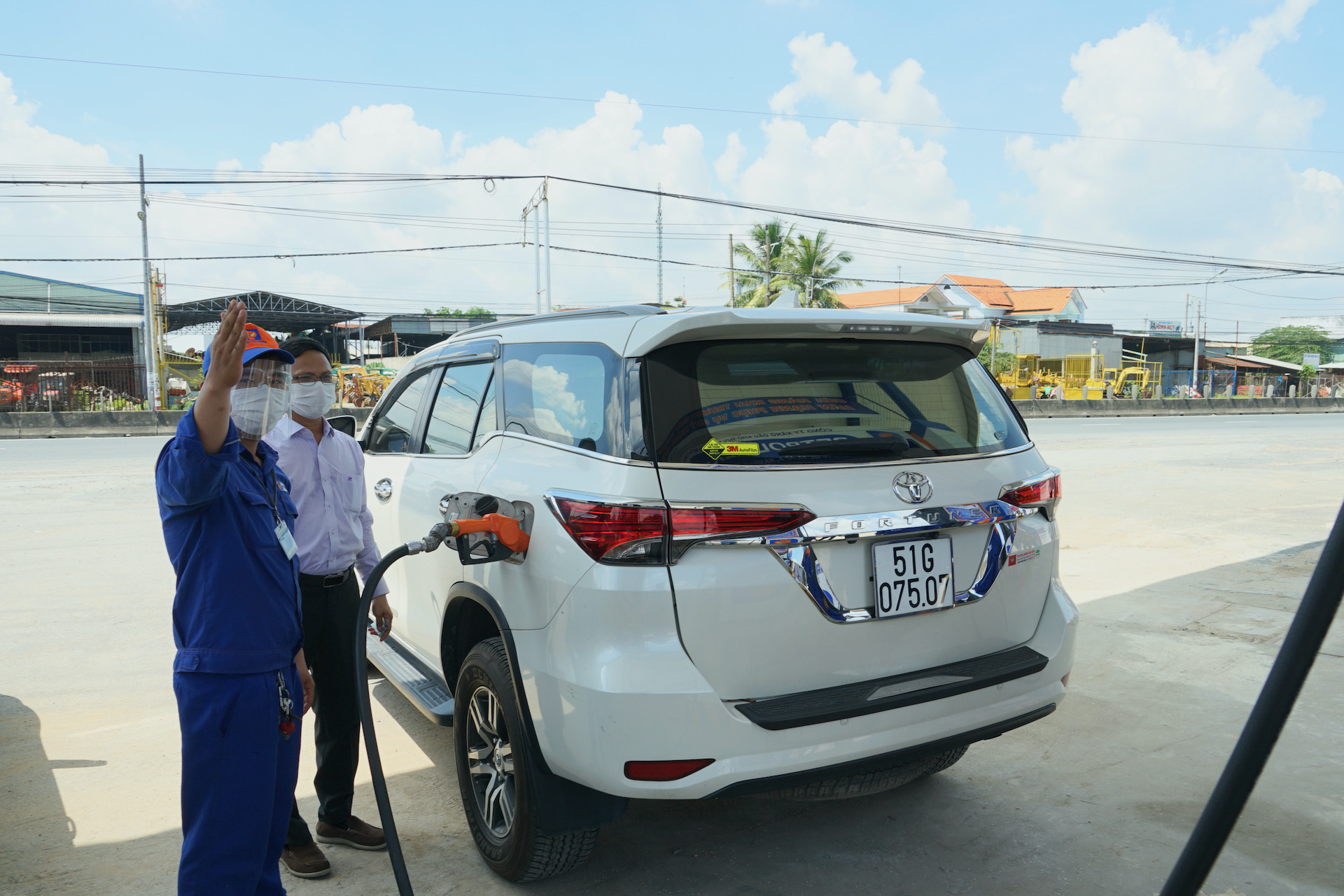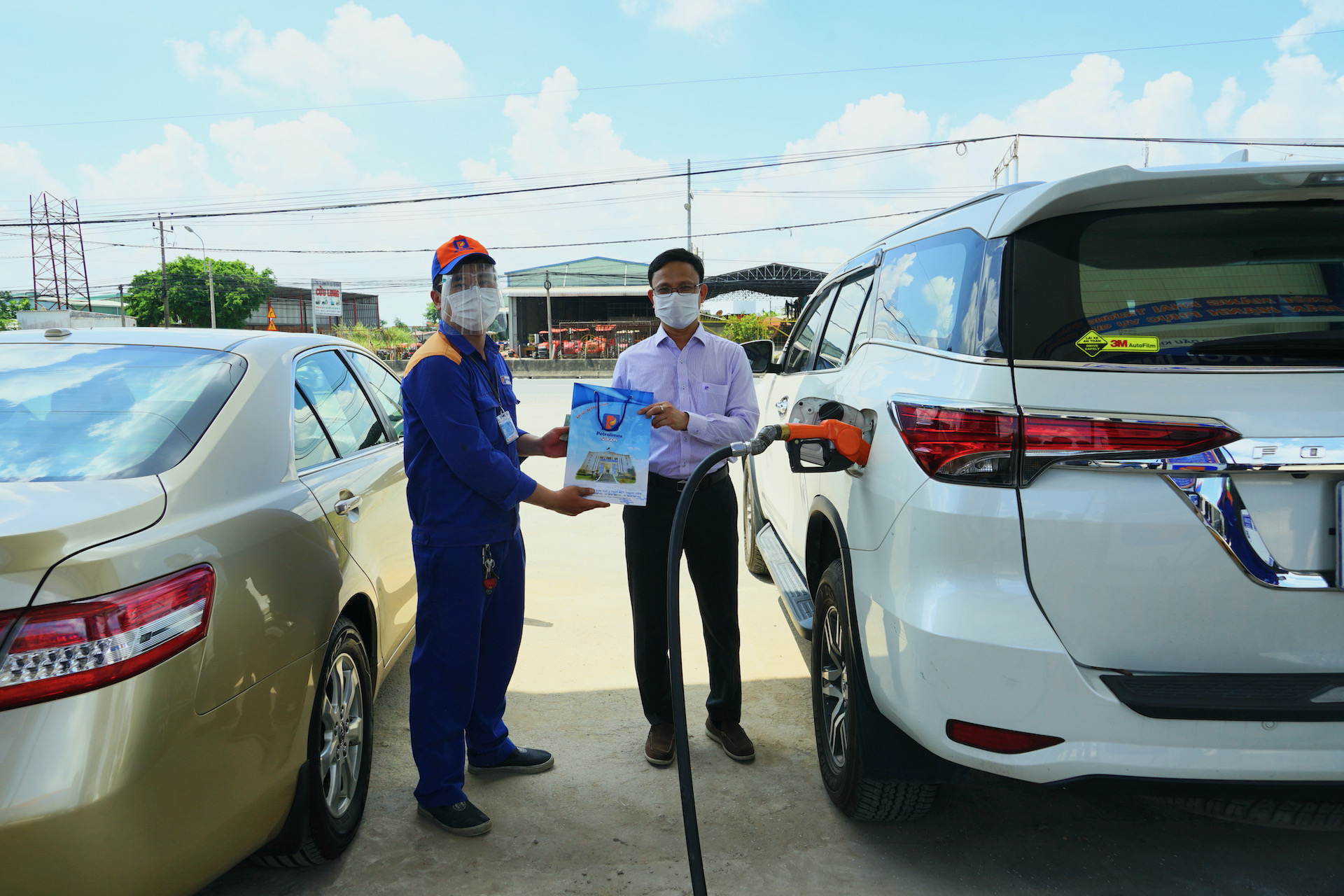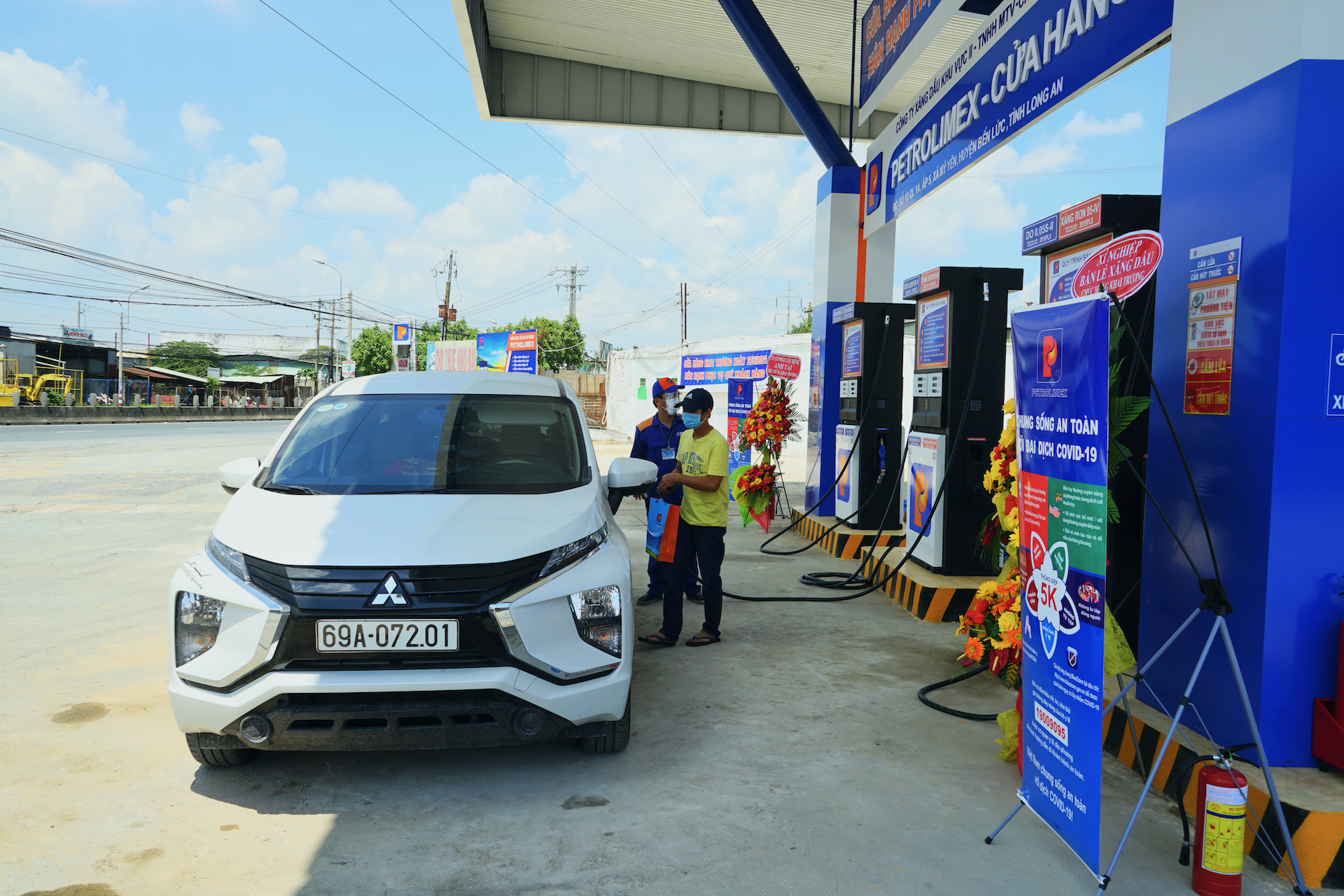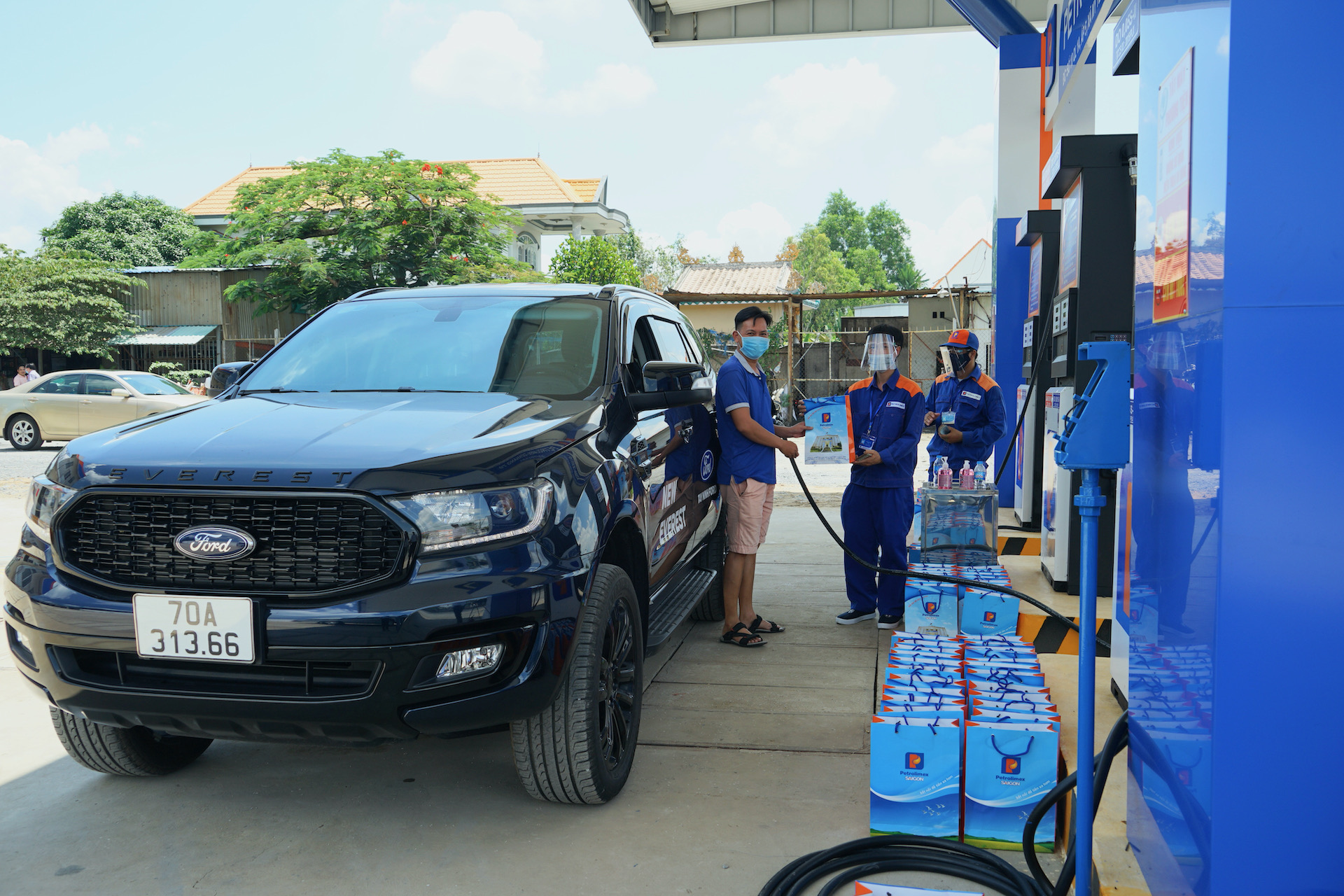 The very first customers to refuel at the Station and receive gifts
Source: Petrolimex Saigon