From today, 01.12.2017, Petrolimex Saigon officially provided RON 95 petrol - Euro 4 Standards (RON 95-IV) to the market through the Petroleum Stations system (P.S) in order to replace the current RON 95 petrol - Euro 2 Standards (RON 95-II).
This is a remarkable expression of strong determination and specific actions of the Vietnam National Petroleum Group (Petrolimex/Group) Leadership in protecting the environment. Concurrently, there is great effort of all Petrolimex Saigon's staffs - workers to achieve, therefore, celebrating 61 years anniversary of Petrolimex (01.12.1956 - 01.12.2017).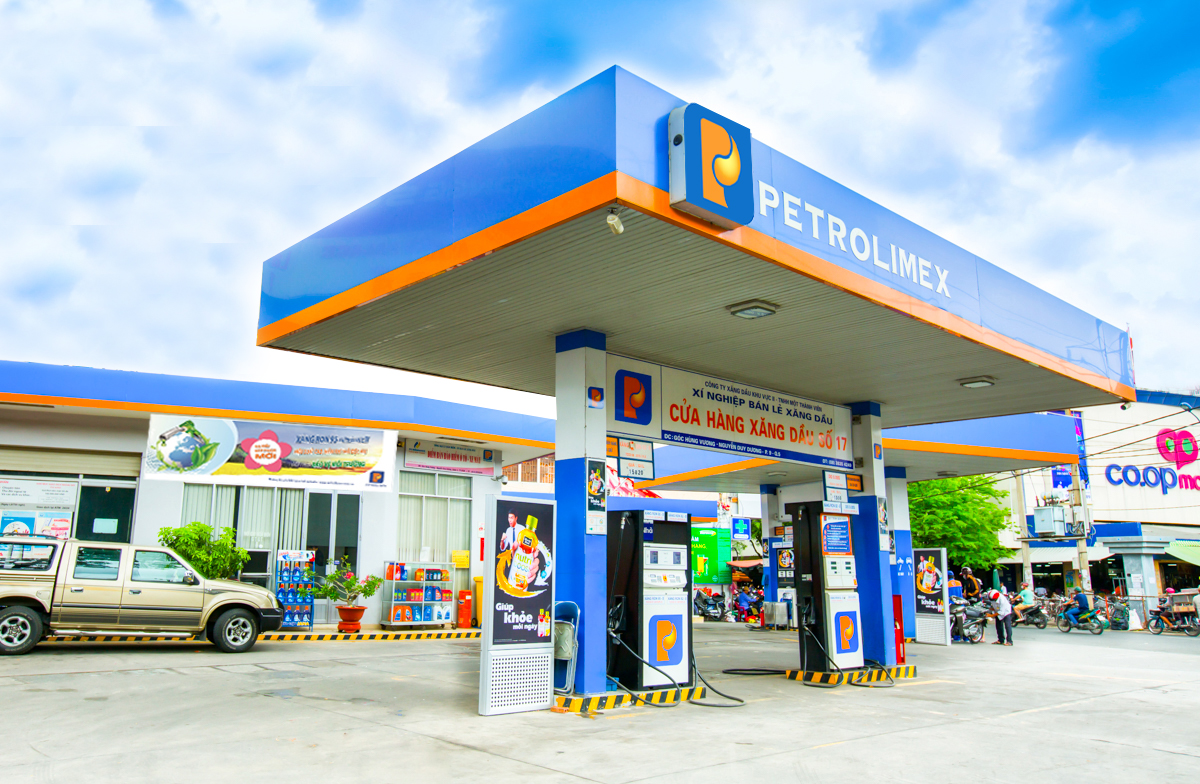 Petrolimex Saigon Petroleum Station No.17 - Crossroads between Hung Vuong and Nguyen Duy Duong in District 5.HCMc - is the first Petroleum Station offers RON95-IV
Effectuating Decision No. 49/2011 / QD-TTG of the Prime Minister about the lines and policies of application of Emission Standards for automobiles, two-wheeled motorcycle. The Vietnam National Petroleum Group had text No.1602, 1608 and 1623 / PLX-KD – Government's guidelines for Petroleum Member Companies sales implementation RON95 petrol - Euro 3 and Euro 4 (RON 95-III and RON 95-IV ) from January.2017.
Petrolimex Saigon is the pioneer company offers new products to market through Retail Enterprise (Rertail), Franchise system (Franchise), wholesale and re-export. Particularly for the Retail channel, the Company sales implementation RON95-IV at 70 Petroleum Stations on Ho Chi Minh City area, and expectation to completed covering before January 31.2017. Following the roadmap, from this afternoon (Jan 12nd) at 03pm, Petrolimex Saigon Petroleum Station 17th will be the first which offers RON95-IV.
Type of Petroleum that meets Euro IV Emissions Standards allows maximum lead content of 0.005 g/l, while the II Standard up to 0.013 g/l. Significantly, IV Standards type of petrol only allow emitted sulfur content - which causes environmental pollution and engine wear - maximum of 50 mg/kg, more than 07 times lower than the II Standard (350 mg/kg) - According to the Petrolimex Standard Base TCCS 01: 2015 / PLX.
At the 21th Conference of The United Nations Framework Convention on Climate Change (COP21) in Paris, Vietnam has committed to reduce 8% emissions petrol of greenhouse by 2030. Implementing that commitment, the Government has made a strong step forward from promoting scientific and technological development to use alternative energy such as wind power, solar power, to develop a roadmap for biofuels applying on over the provinces, major cities across the country.
On this occasion, the Petrolimex Saigon would like to thank customers for all of the trust and support that have been given to the Company in recent years. We wish you and yours family a New year full of Healthiness, Happiness and Successes!
Official notice banner of RON95-IV providing hangs in the Saigon Petrolimex Petroleum Stations



New items name labels are posted on the Petroleum Station pumps