On June 23 & 24, 2021, Petrolimex Saigon, with the support of Department of Industry and Trade and Department of Health, organized for all employees to participate in vaccination against COVID-19 under the expanded vaccination program of Ho Chi Minh City.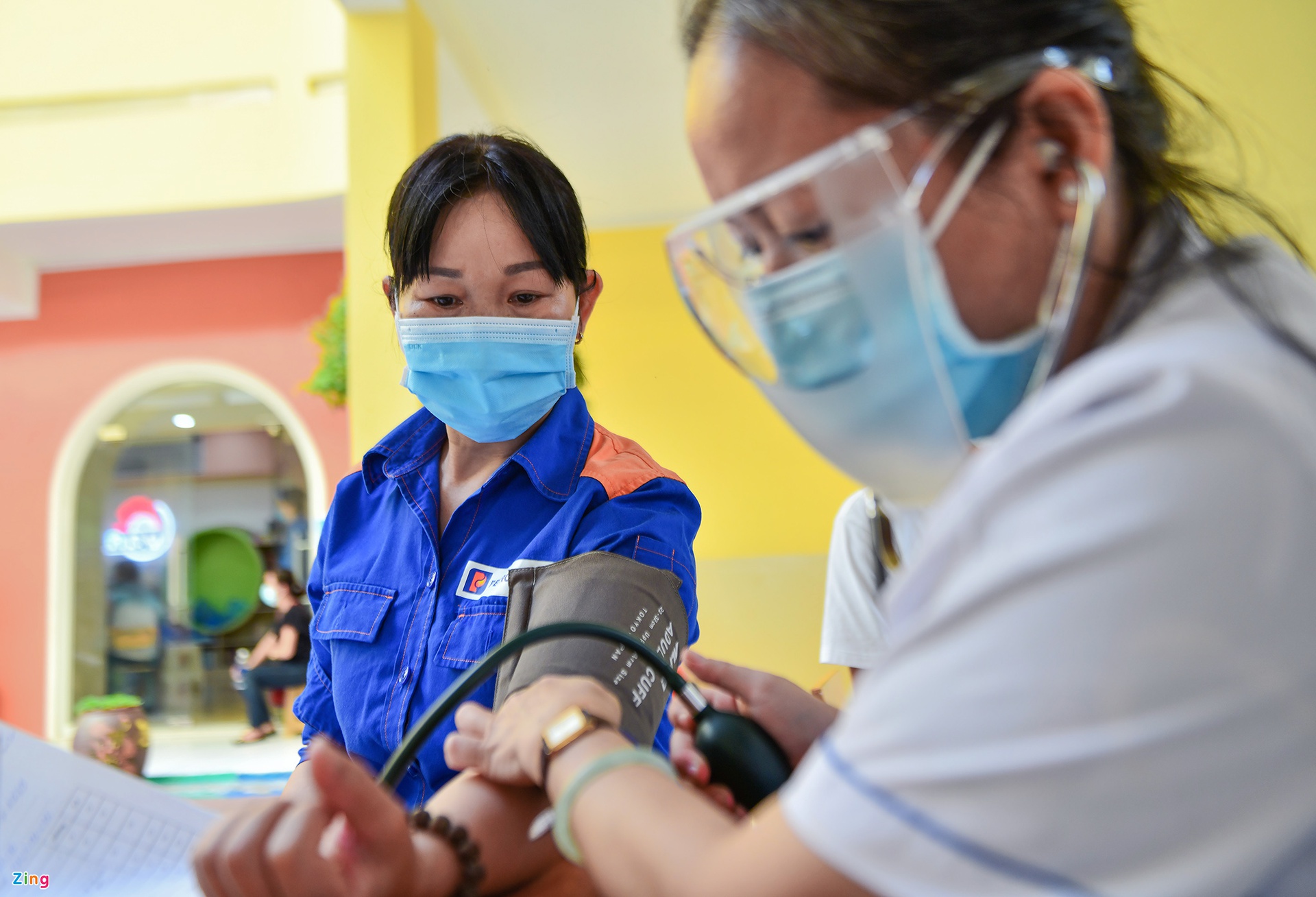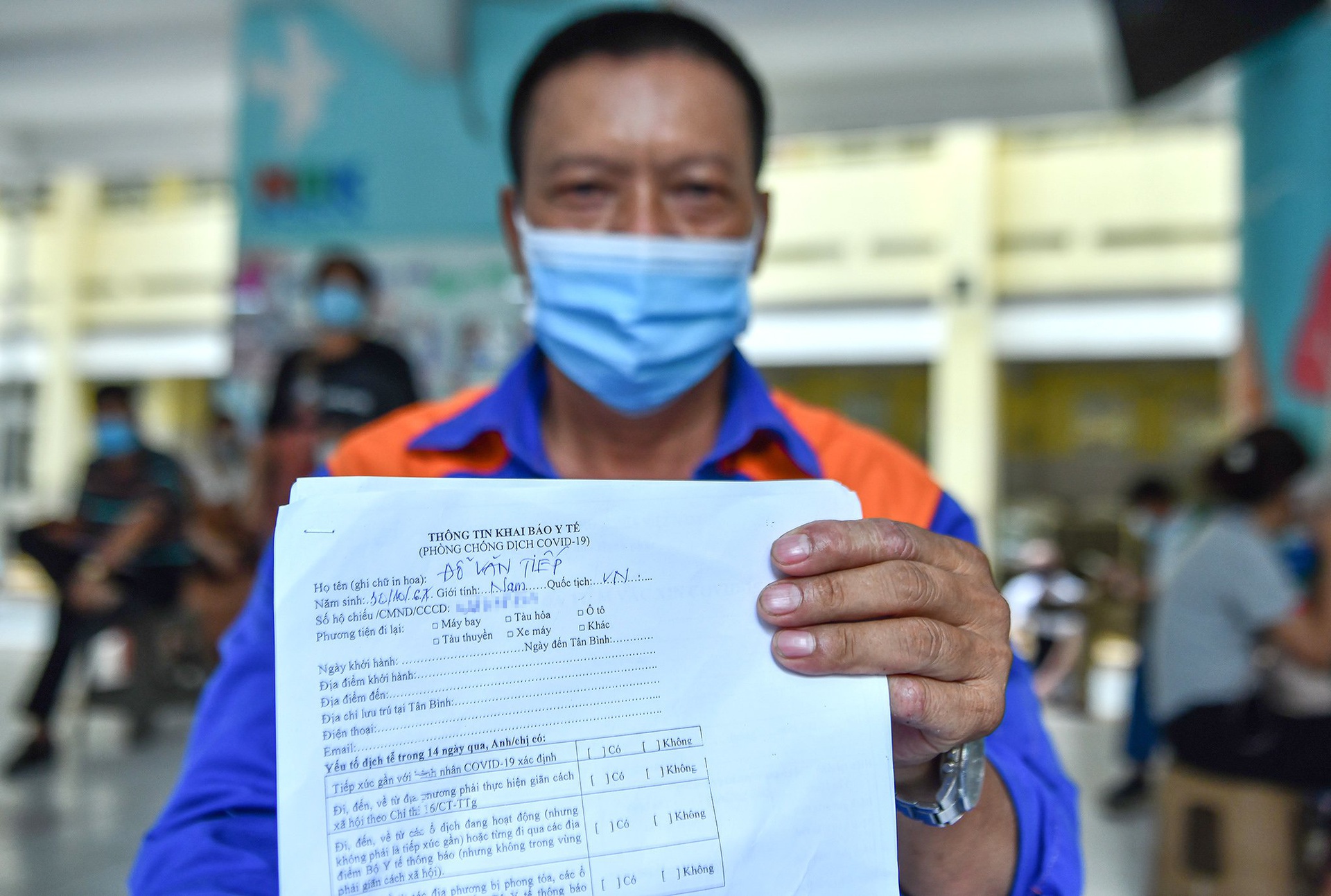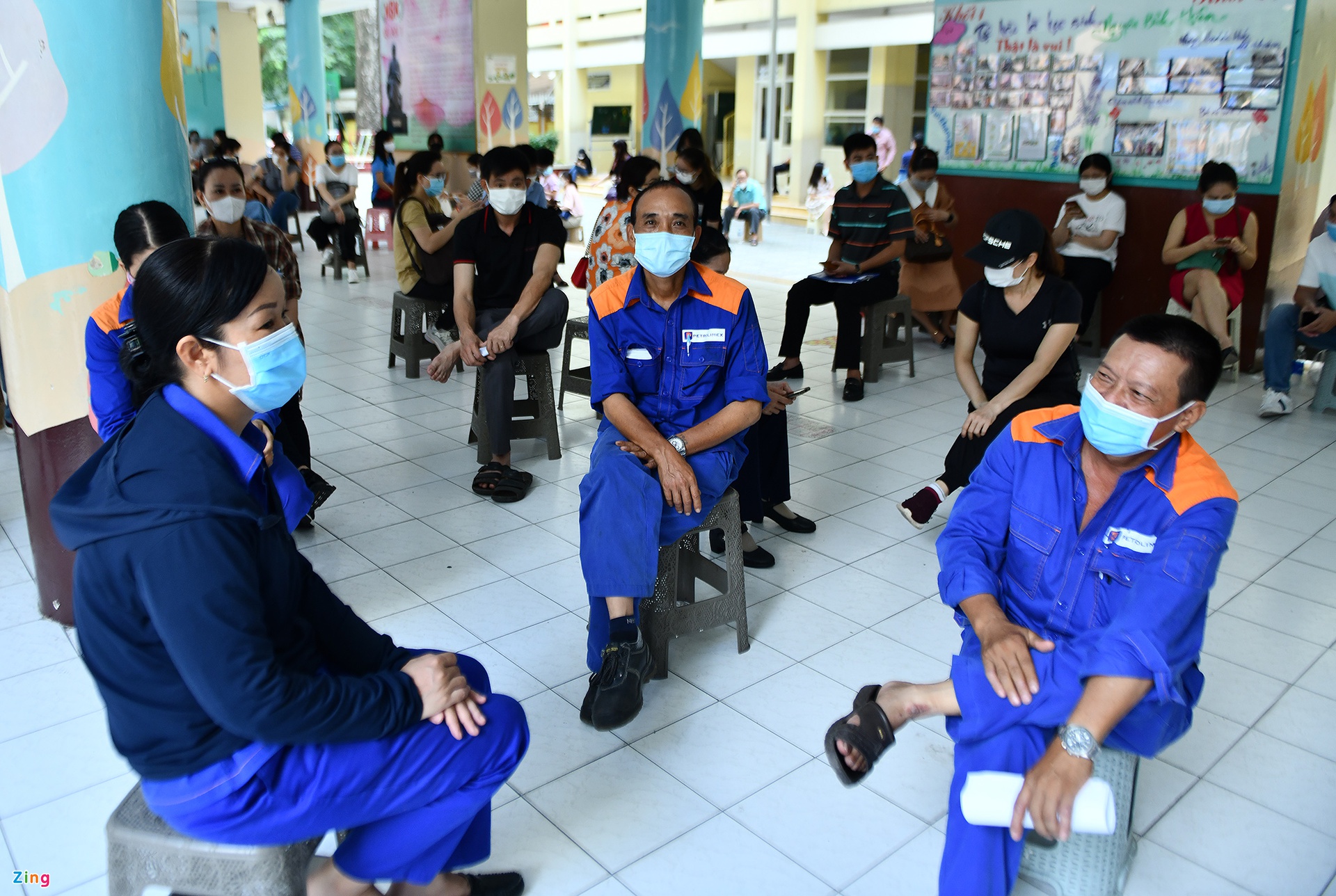 Petrolimex Saigon employees are happy and excited to be vaccinated against COVID-19
Petrolimex Saigon is the main supplier of petroleum, essential commodities for production activities and socio-economic development of Ho Chi Minh City and the southern provinces, assigned by the Party and State to stabilize the market, ensure energy security and national defense. Our employees, especially sales staff at petrol stations and workers at Nha Be oil terminal who often come into contact with many people, are on high risk of COVID-19 infection. Therefore, in addition to basic epidemic prevention measures, vaccination is also necessary for Petrolimex Saigon employees.
Belonging to 10 priority groups for vaccination against COVID-19, Petrolimex Saigon is honored to be approved by Ho Chi Minh City as one of the first units to be vaccinated in the campaign of 836,000 doses of the vaccine Astra Zeneca has just been allocated by the Government.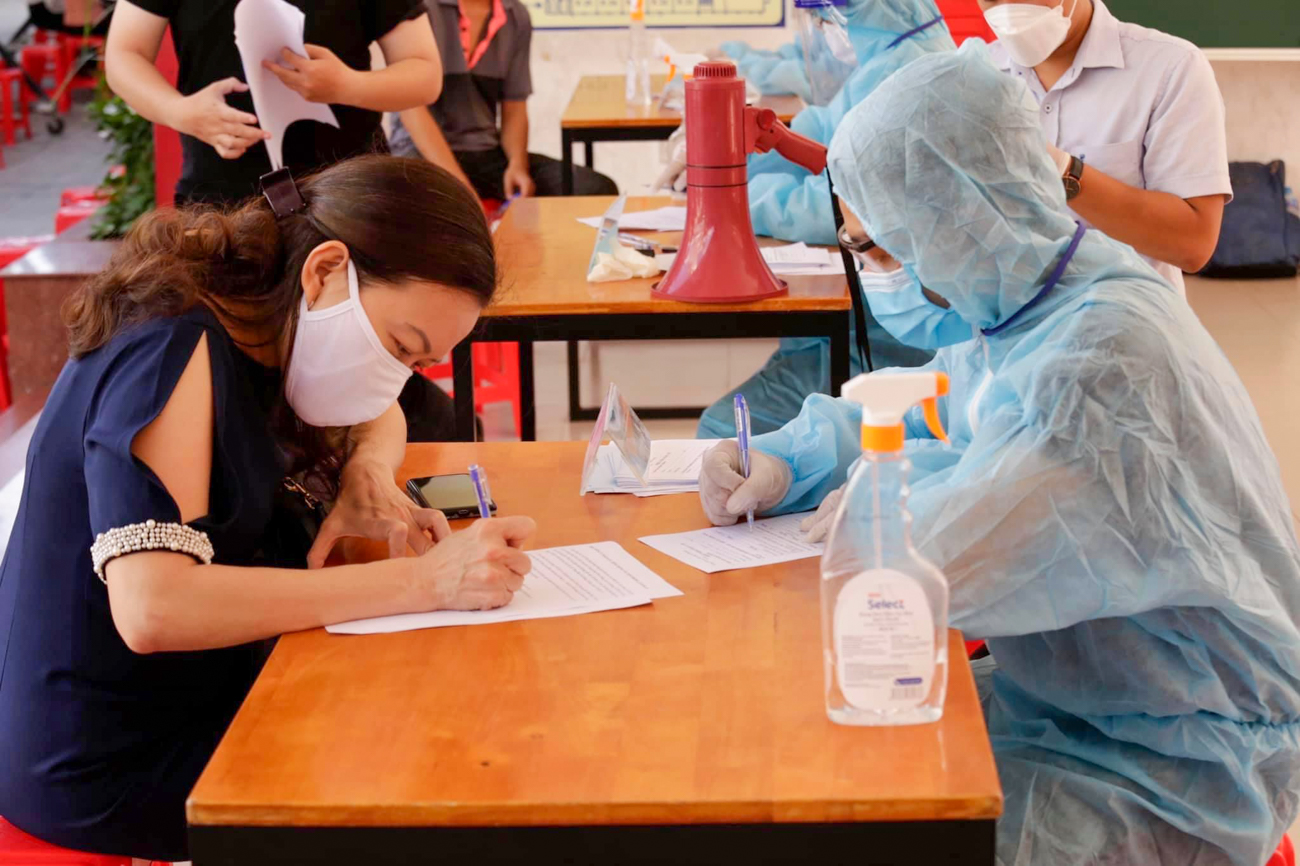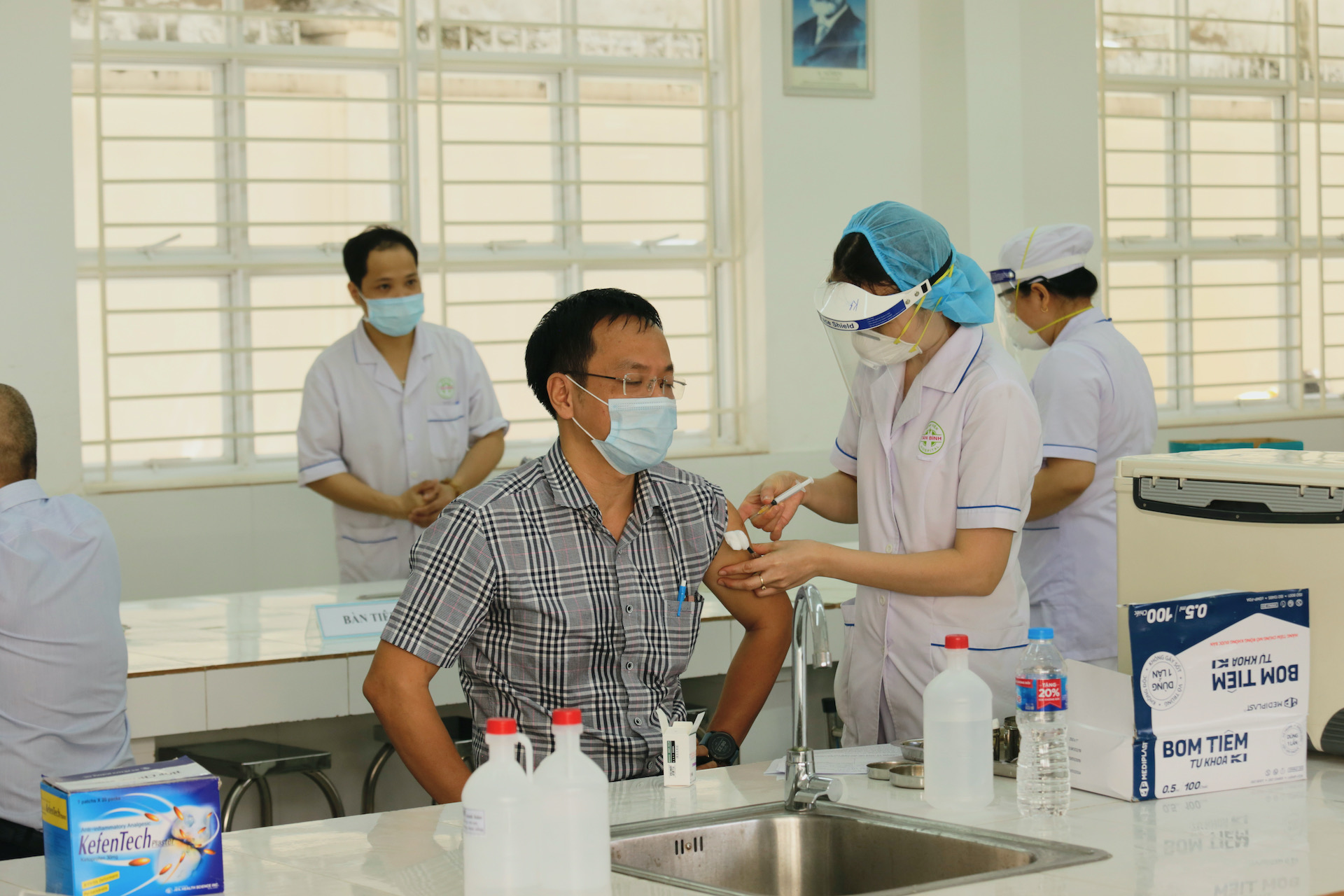 Employees are vaccinated at a vaccination site in Tan Binh District
According to the arrangement of the Department of Health, the Company's employees participate in vaccination at 5 points in District 1, District 11 and Tan Binh District. The Company arranged staff to support the medical force in coordination and monitoring to ensure the safety of employees during the vaccination period. To date, there have been no cases requiring treatment or serious development due to side effects after injection.
With the goal of completing the vaccination work for all employees in just 2 days and ensuring uninterrupted production, business and sales, it requires the efforts of the Board of Directors in directing, organizing and implementing deploy and mobilize the shifts to achieve optimal efficiency. After the injection, Petrolimex Saigon employees expressed their joy and pride in receiving the support of the City, especially the deep concern of the Company's Board of Directors for employees. Vaccinations help employees feel much more secure during their work.
Since the outbreak of the COVID-19 epidemic, Petrolimex Saigon has strictly complied with the regulations of Government, Ministry of Health and Ho Chi Minh City, proactively and synchronously deploy solutions to prevent and control the epidemic and plan to maintain production and business activities, protect the health and safety of employees and customers.
Besides, the Company also organized practical donation activities such as: donating 379 million VND, 30,000 liters of RON 95-IV gasoline and 1,000 bottles of JANA detergent to the COVID-19 Prevention and Control Fund and the program of 200 cars to transport patients for free of Ho Chi Minh City; donated 500 million VND to support the prevention and control of the COVID-19 epidemic at Cho Ray Hospital.
In the coming time, Petrolimex Saigon will continue to contribute 1.5 billionVND to Ho Chi Minh City's COVID-19 Prevention and Control Fund and 500 million VND to COVID-19 epidemic prevention fund in Nha Be district through the Vietnam Fatherland Front in Ho Chi Minh City; donate 500 million VND to the COVID-19 epidemic prevention fund of Kien Giang province through the Vietnam Fatherland Front in Kien Giang province.
Here are some pictures in 02 days of vaccination: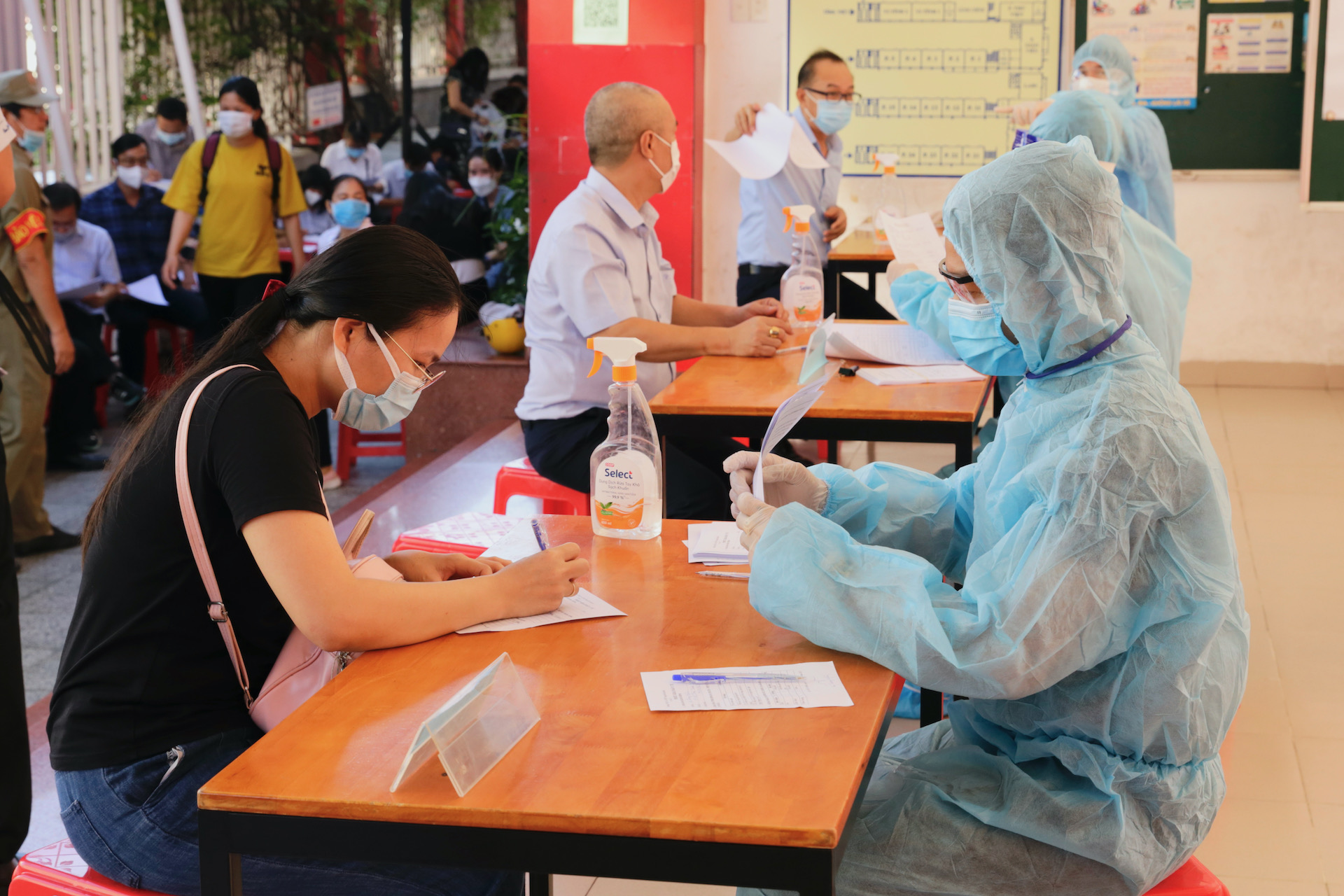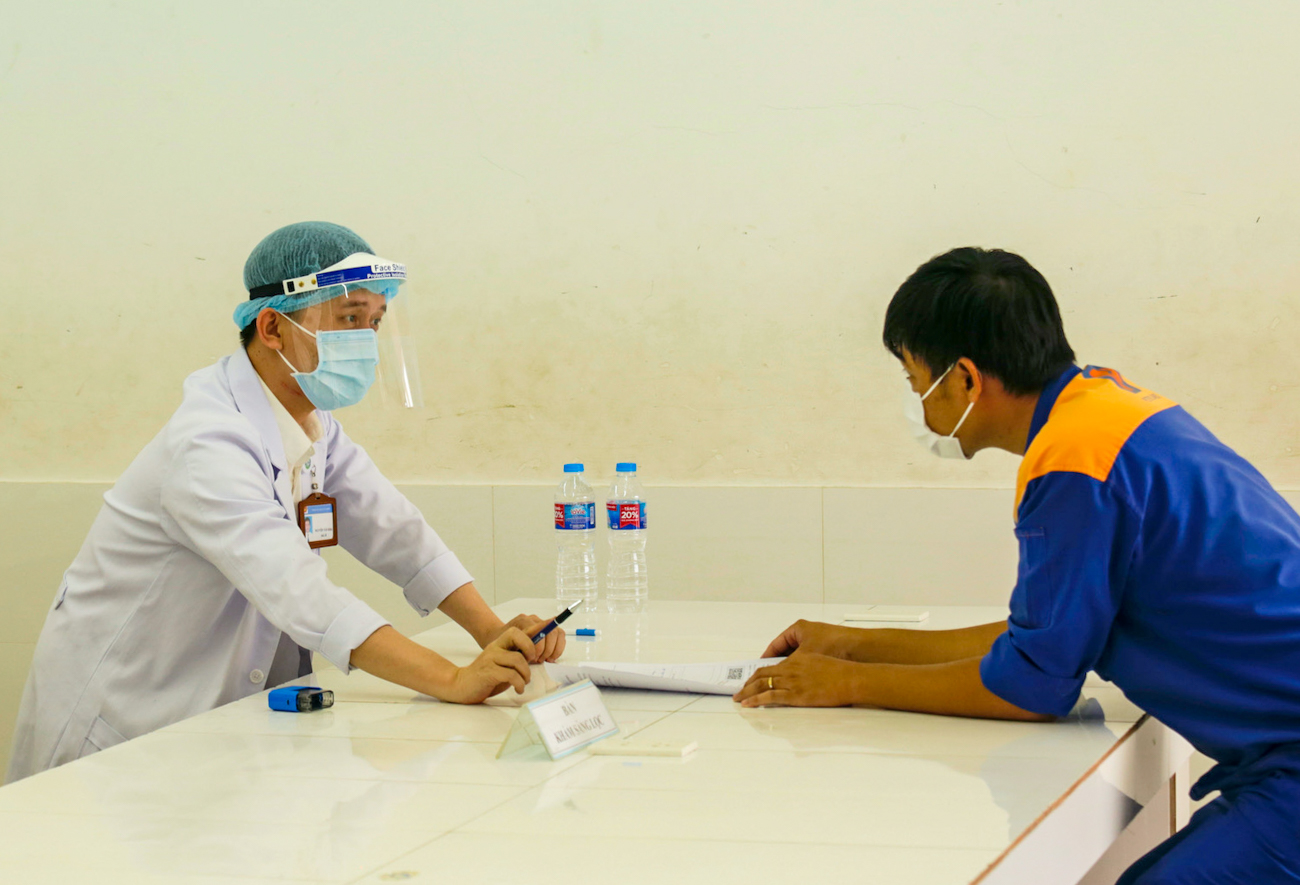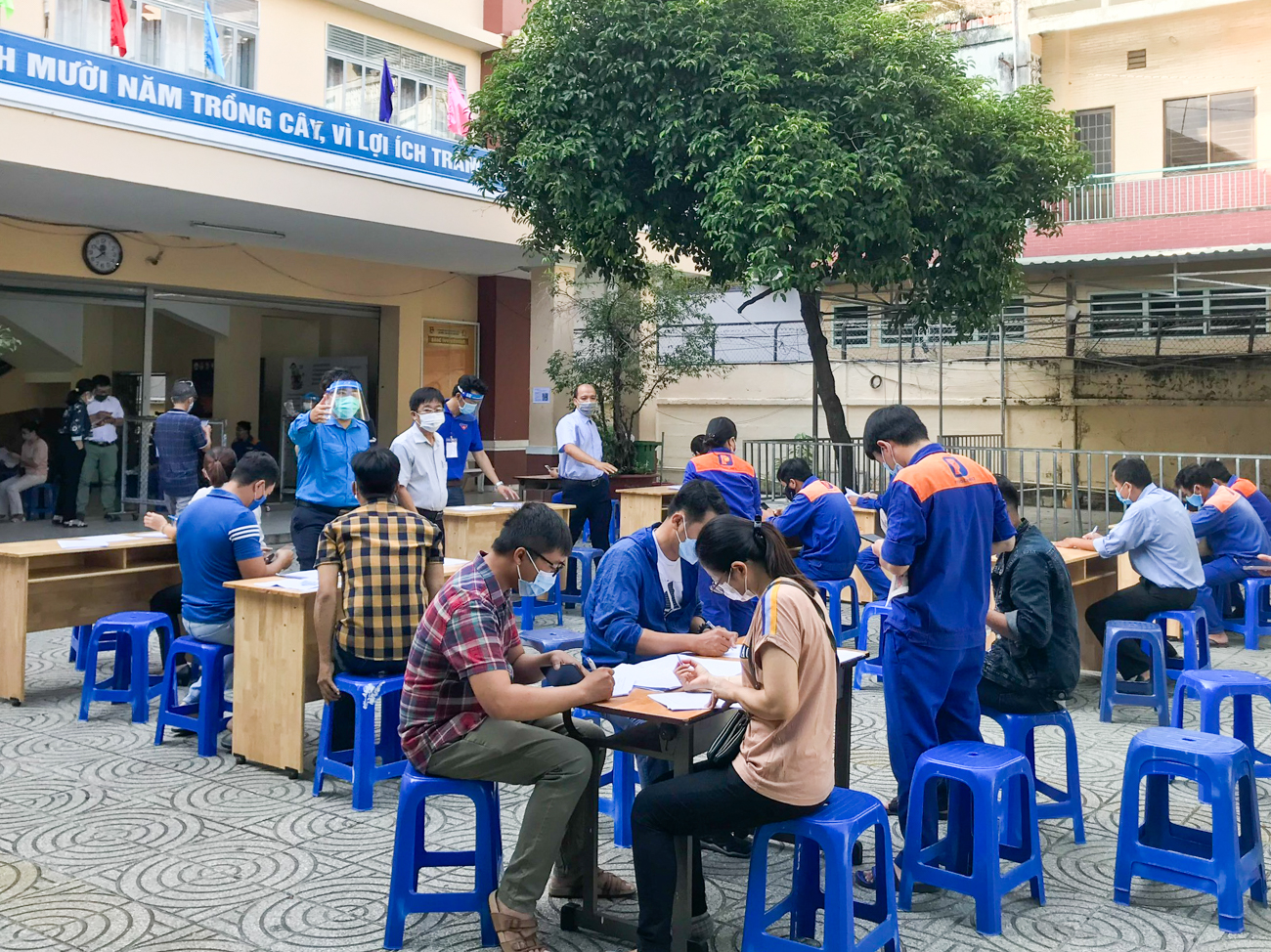 Employees declare vaccination records, then have their temperature, blood pressure, heart rate checked and screened before entering the vaccination area, eligible cases will be vaccinated.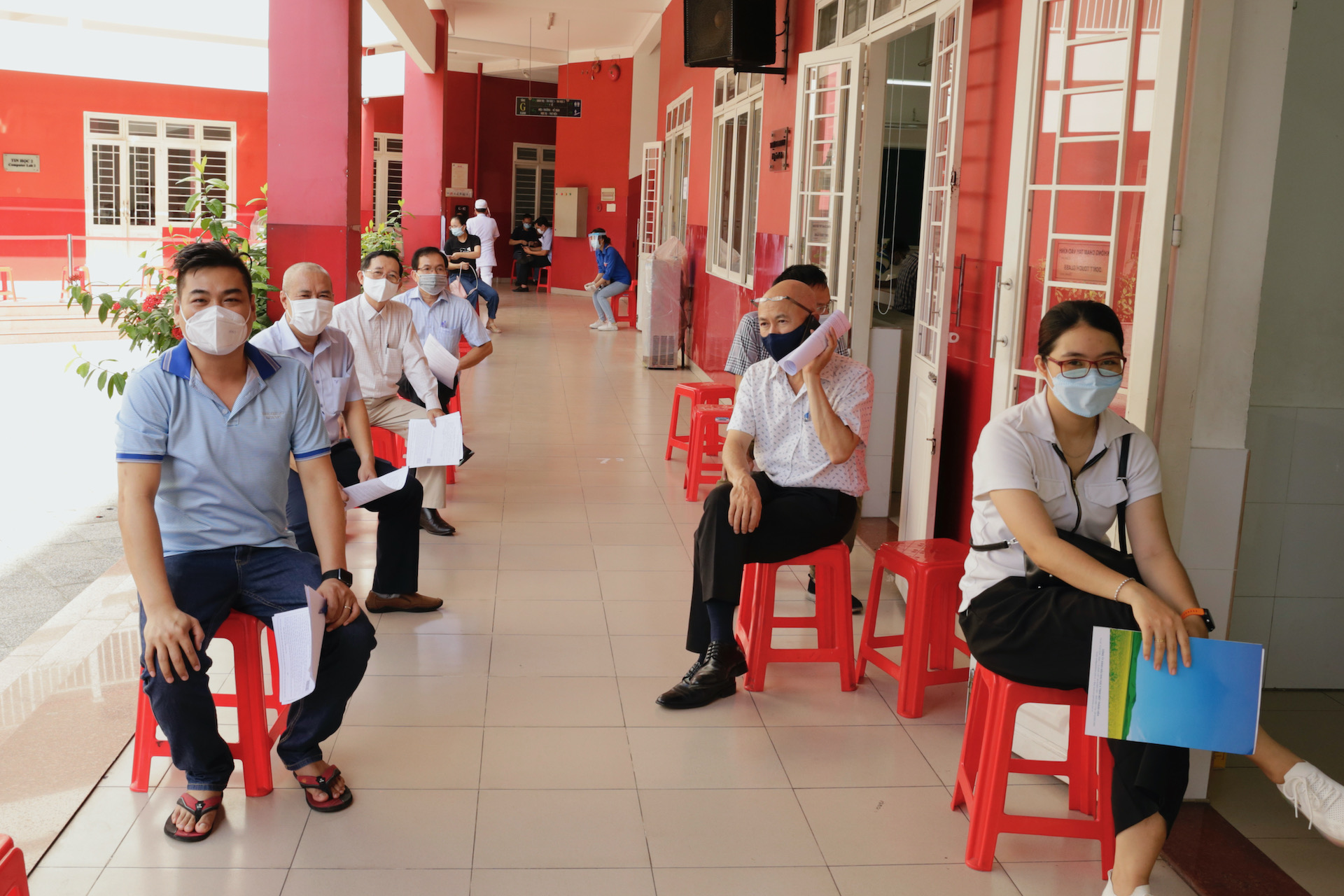 In front of the vaccination area is guaranteed to be safe, at least 2m apart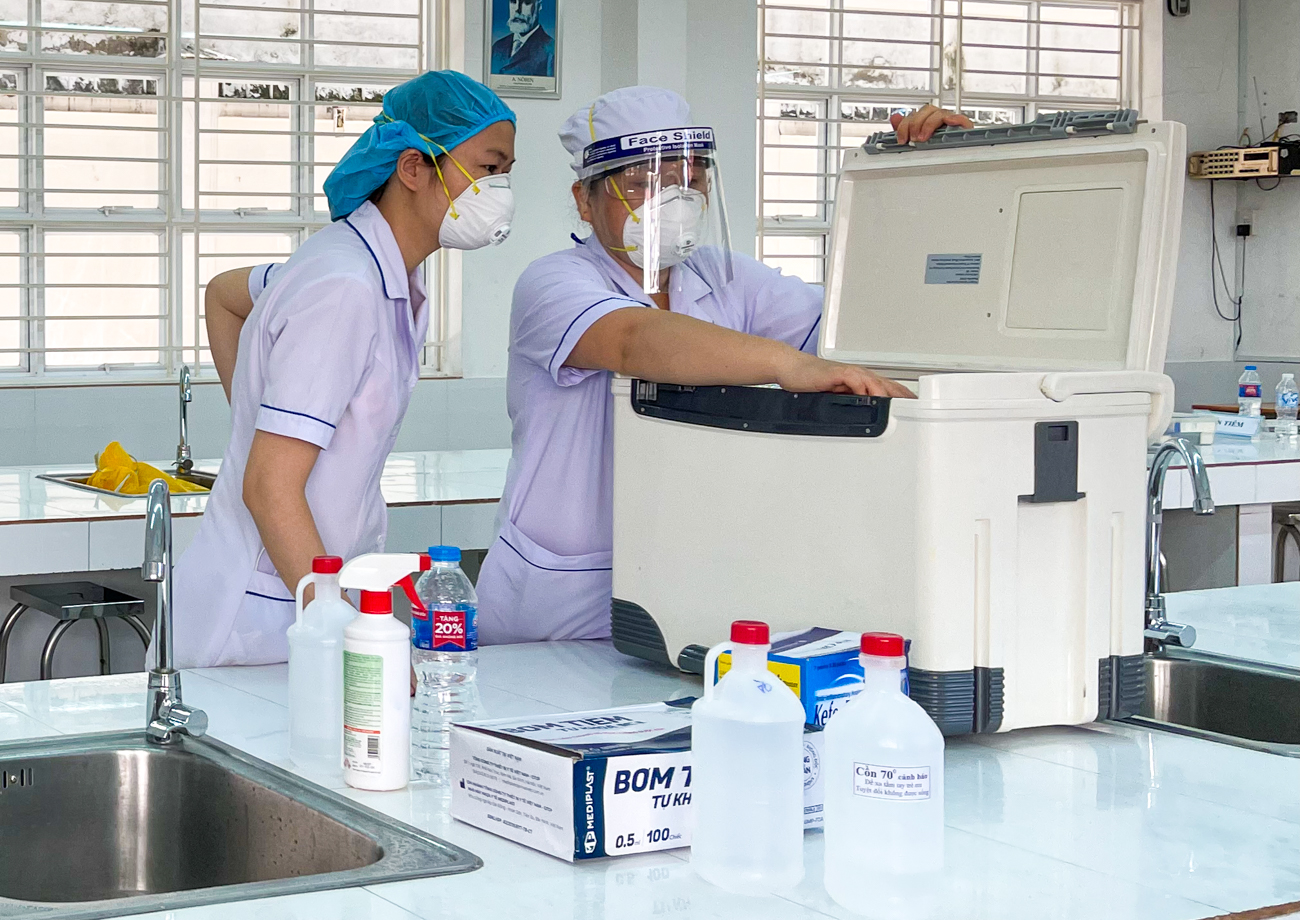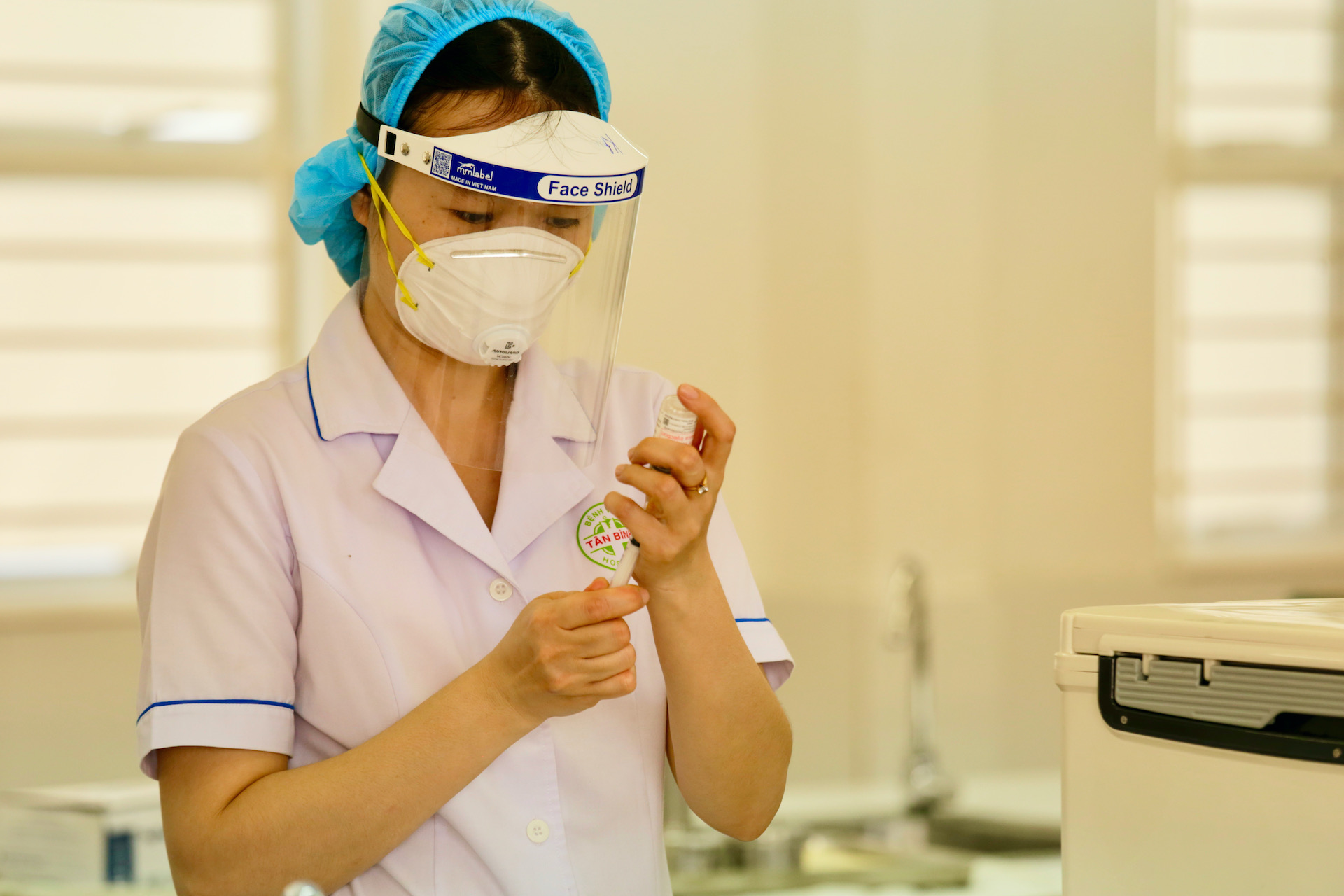 Medical staff at 01 vaccination point in Tan Binh District check and open the vaccine storage box. Before injecting, doctors will introduce to the injector about the origin, expiry date, dose and effect of the vaccine as well as recommendations about some possible side effects.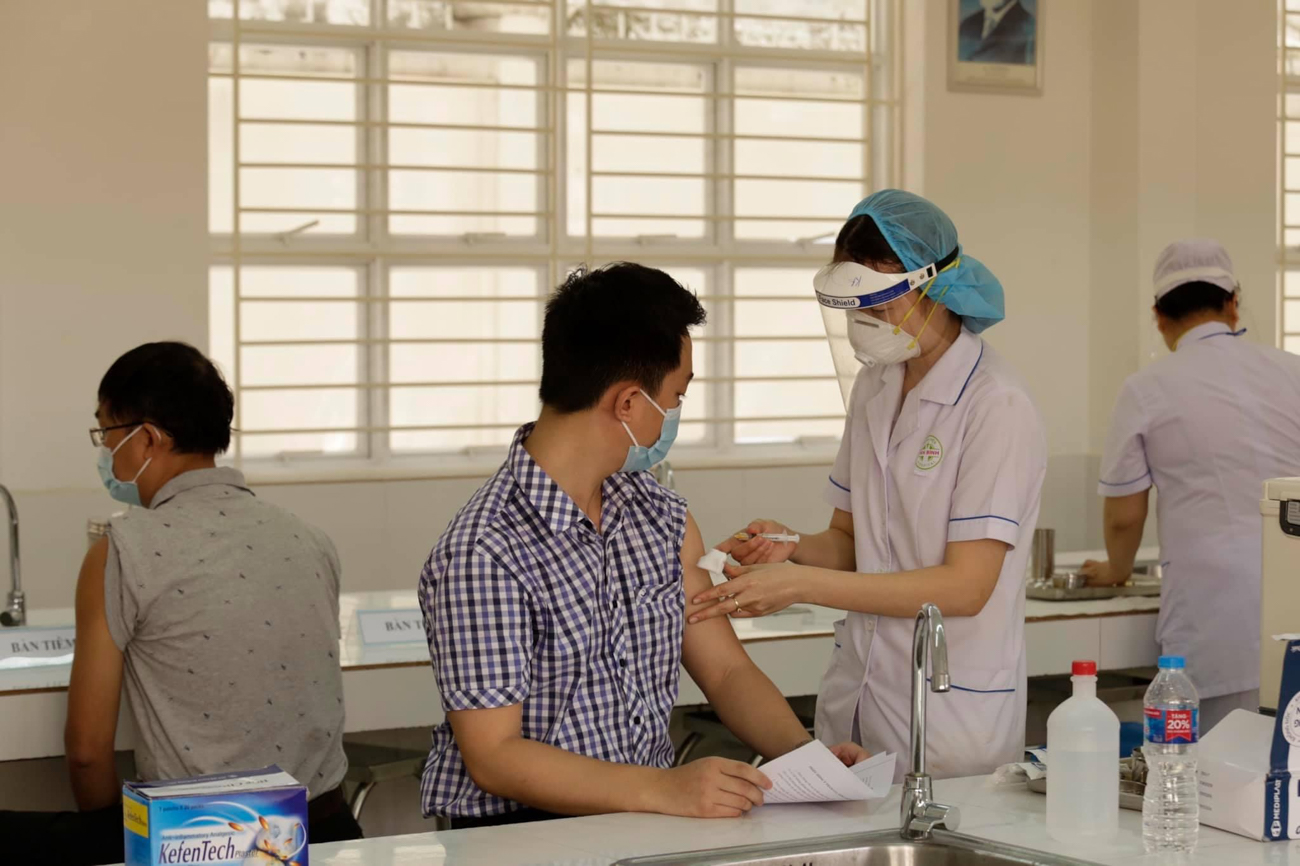 Employees are injected with the vaccine produced by Astra Zeneca with a dose of 0.5ml
Employees are monitored within 30 minutes after injection to ensure health, avoid cases of side effects. After a general check-up and meeting all the conditions, the vaccinated people will go home and continue to monitor their health at home.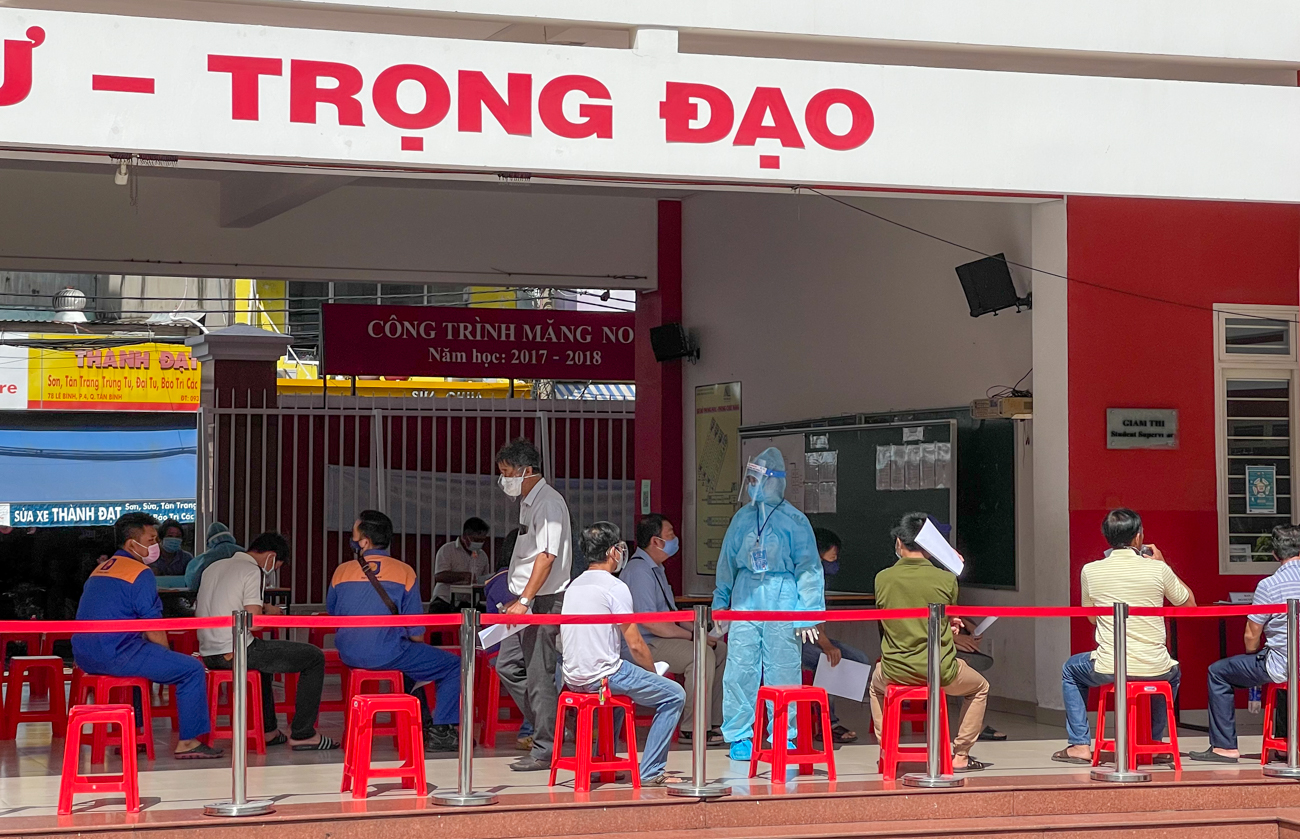 Vaccination points are organized in an orderly and methodical manner, ensuring distance and safety throughout the vaccination process
Source: Petrolimex Saigon