At 8:00 pm on March 19, 2021, Nha Be Oil terminal, a subsidiary of Petrolimex Saigon, organized an oil spill response practice in the first quarter of 2021. The training session aims to improve oil spill preparedness and responsiveness, at the same time, enhance the ability to proactively control if an oil spill occurs at night.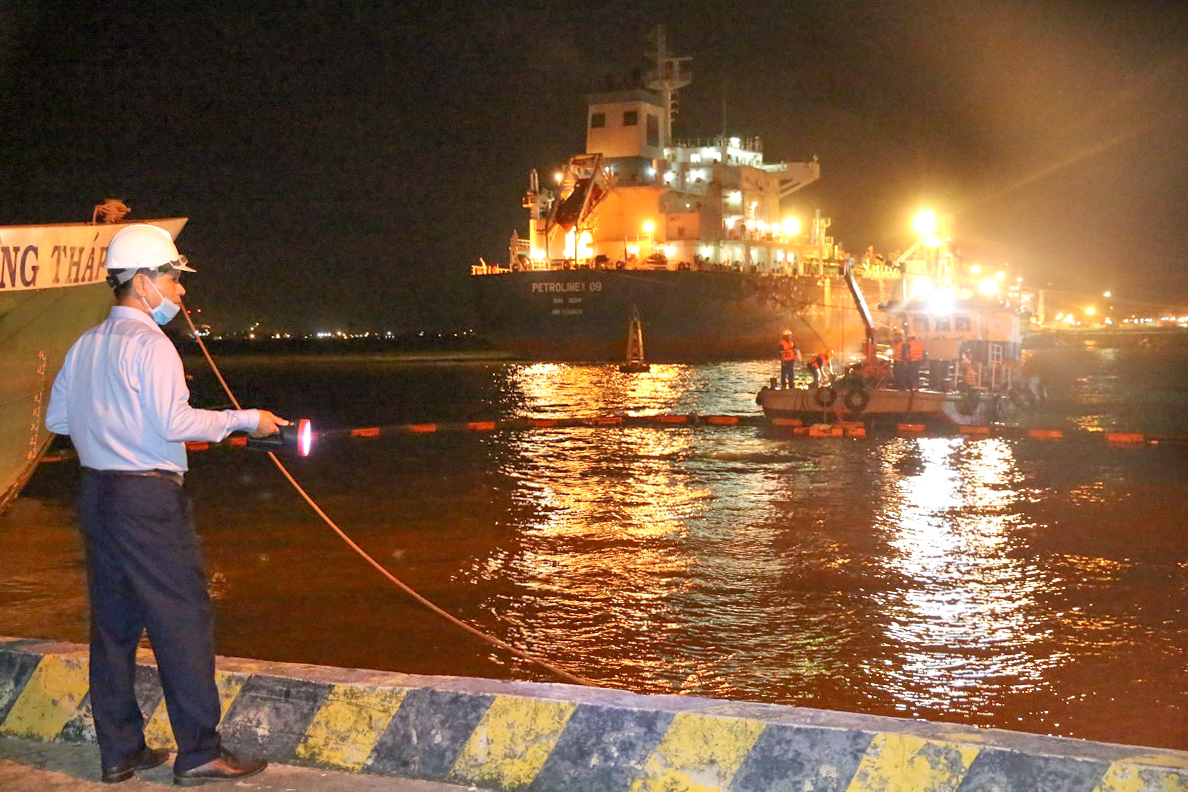 Deputy Director of Nha Be oil terminal Trinh Dinh Dien directly led the practice
Assumption scenario: Pier 4A is exporting DO oil to ships / barges. During the unloading process, the gasket connecting the flexible hose to the outlet throat was torn. Consequently, the oil was splashed onto the pier and flowed into the river.
Immediately after receiving the incident report, the duty director and the Command board of oil spill control were present at the scene to deploy people and equipment force to respond to the incident in accordance with the built scenario.
The rescue force included: Tugboat & Oil Spill Respond Team, Fire Protection Team, Oil Depot Delivery Team… have quickly approached the scene. Equipment mobilized to participate in the practice included 3 vehicles: 01 high-speed canoe directly commanding the scene, 02 tugboats equipped with oil skimmers and booms. The remaining forces support spraying water for cooling, fire fighting...
The facilities and equipment worked well, the session ended to ensure absolute safety of people and properties to meet the requirements set by the Command board of Oil Spill Response.
Here are some pictures of the practice: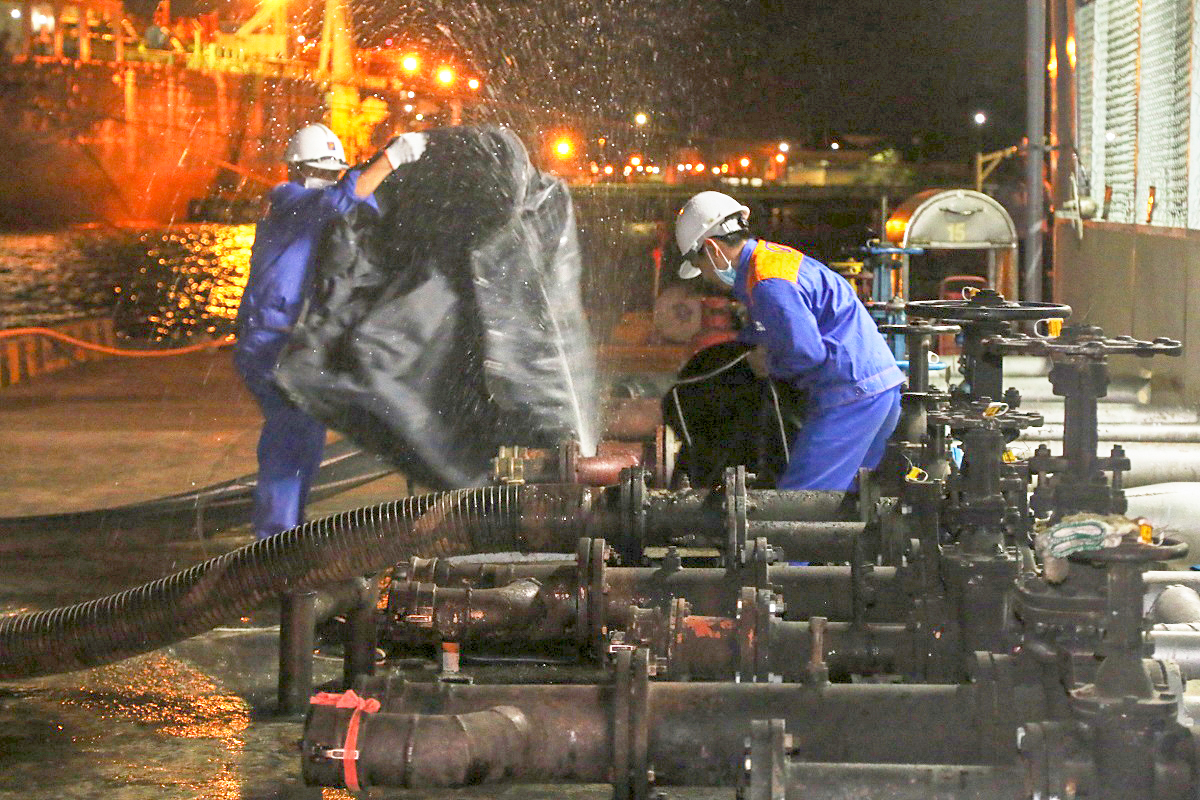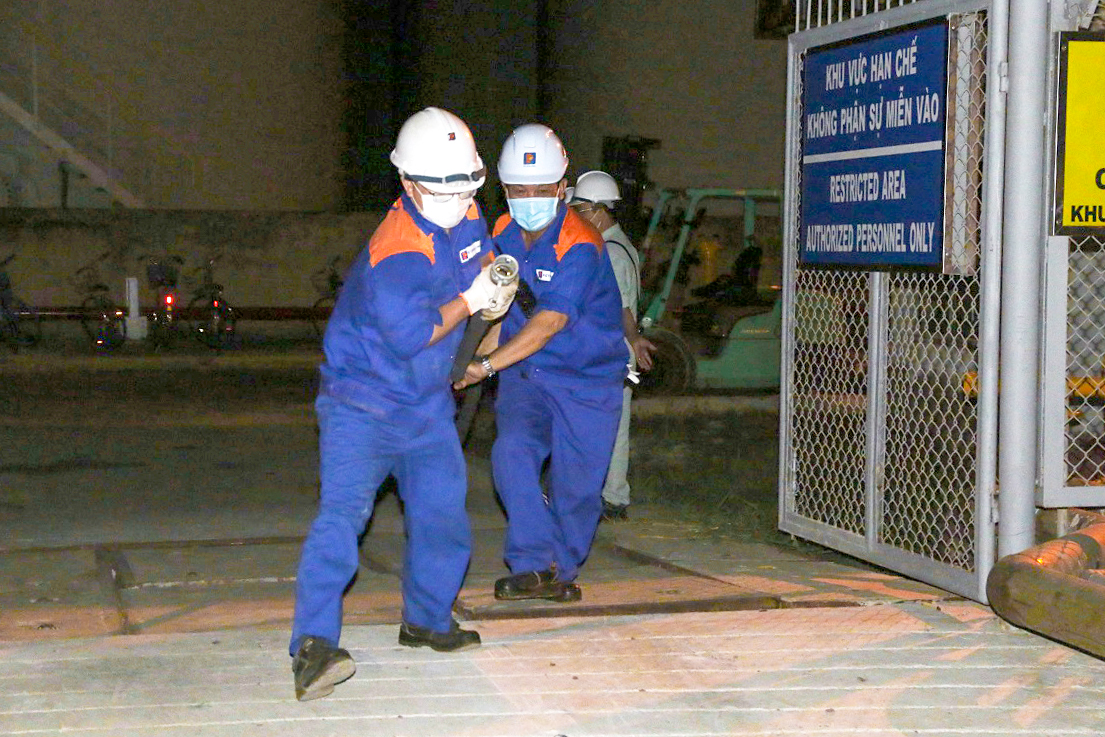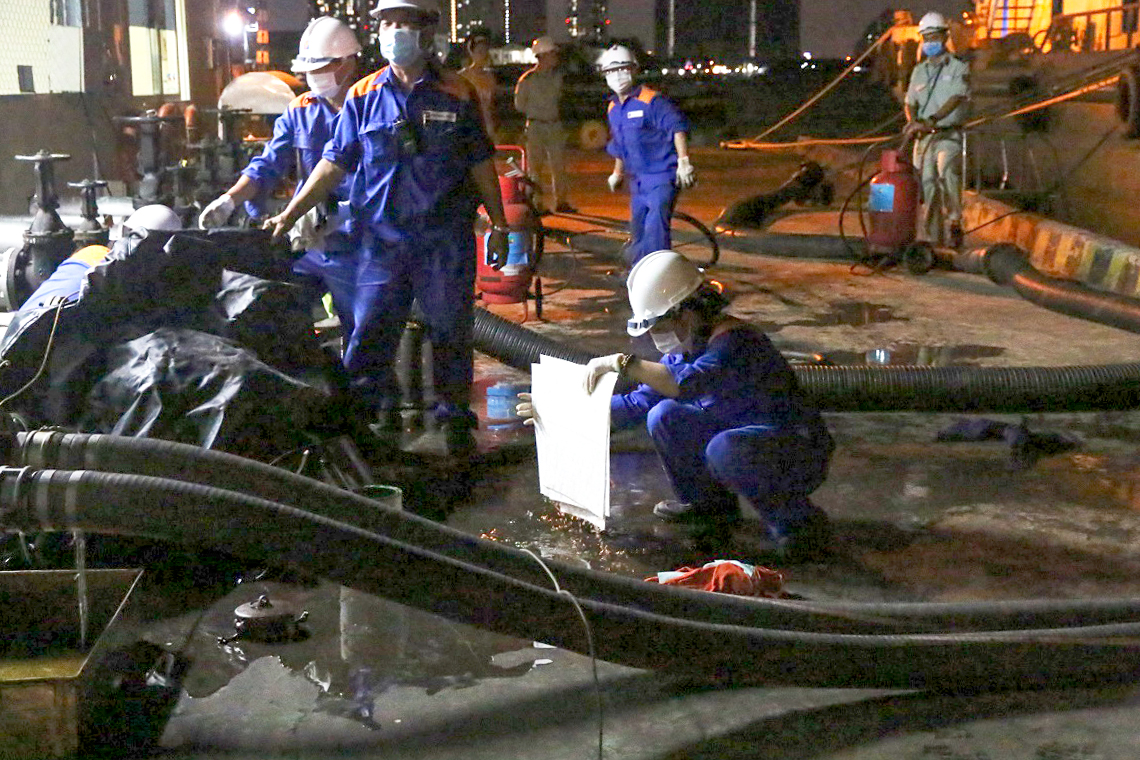 Delivery team workers took step by step to recover oil spills on the pier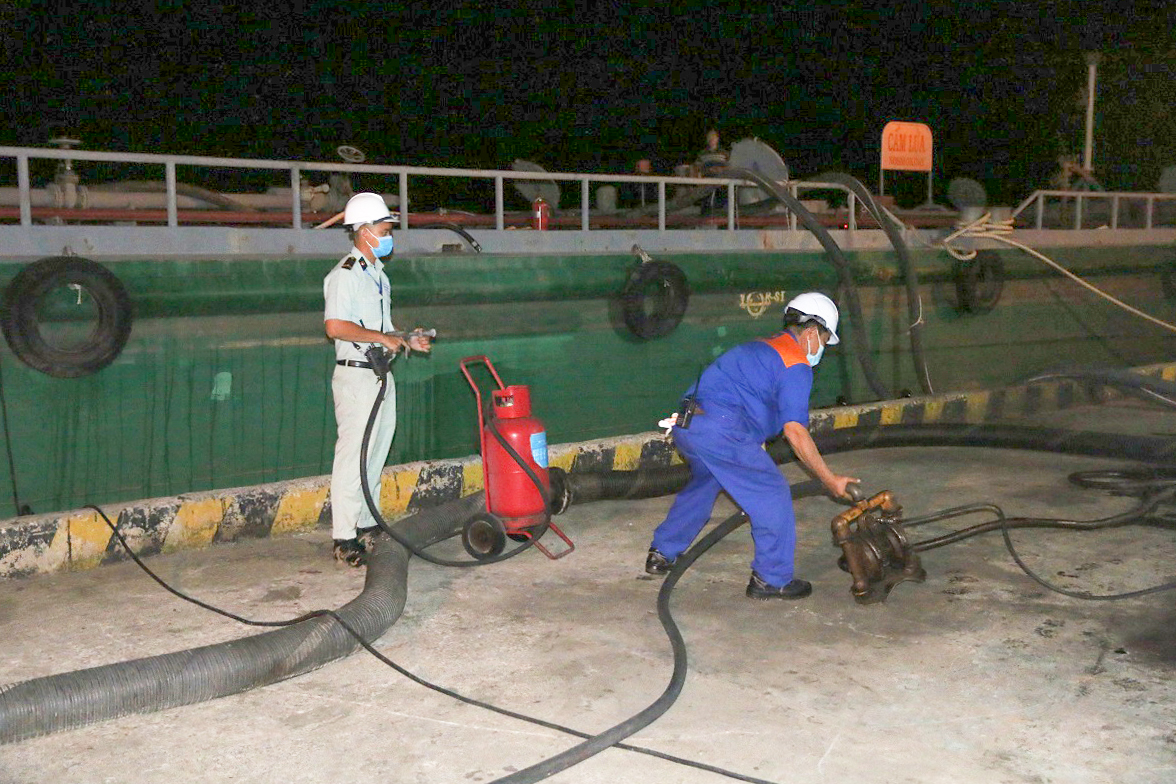 Fire prevention forces and facilities are ready to assist in incident response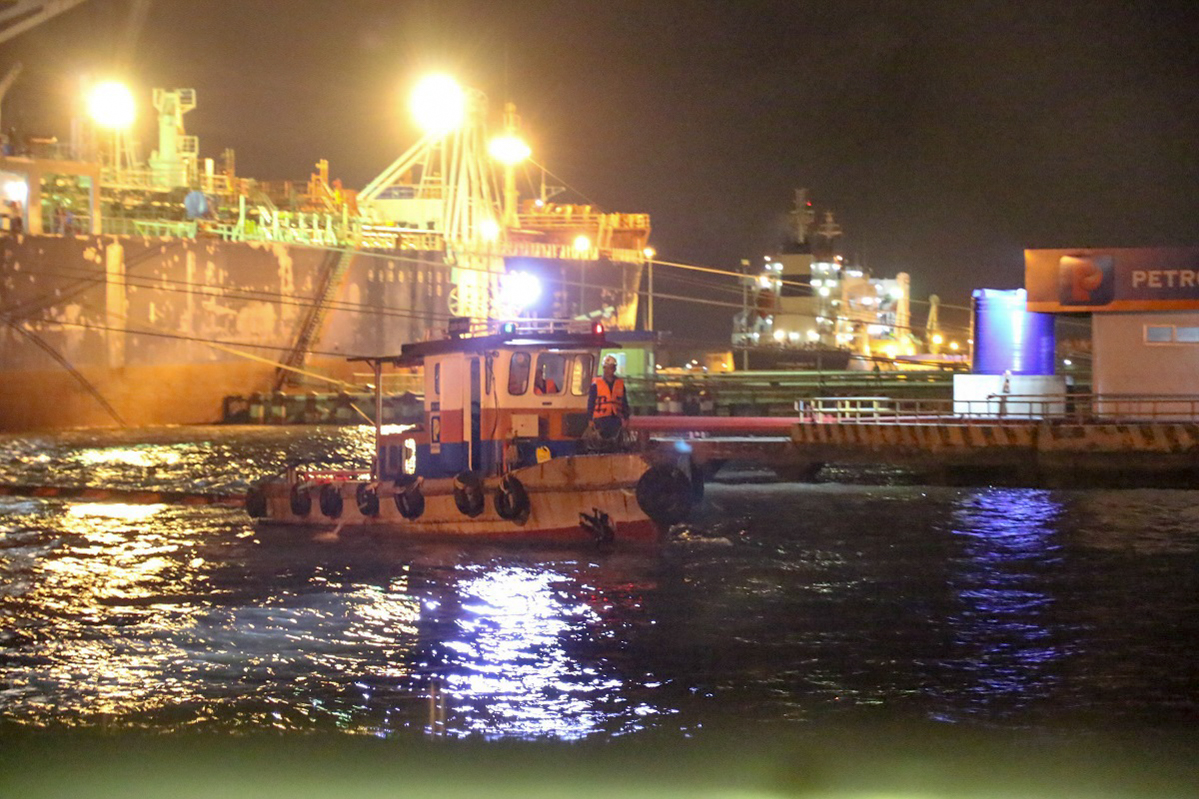 Chien Thang ship deployed containment booms to surround the oil spill area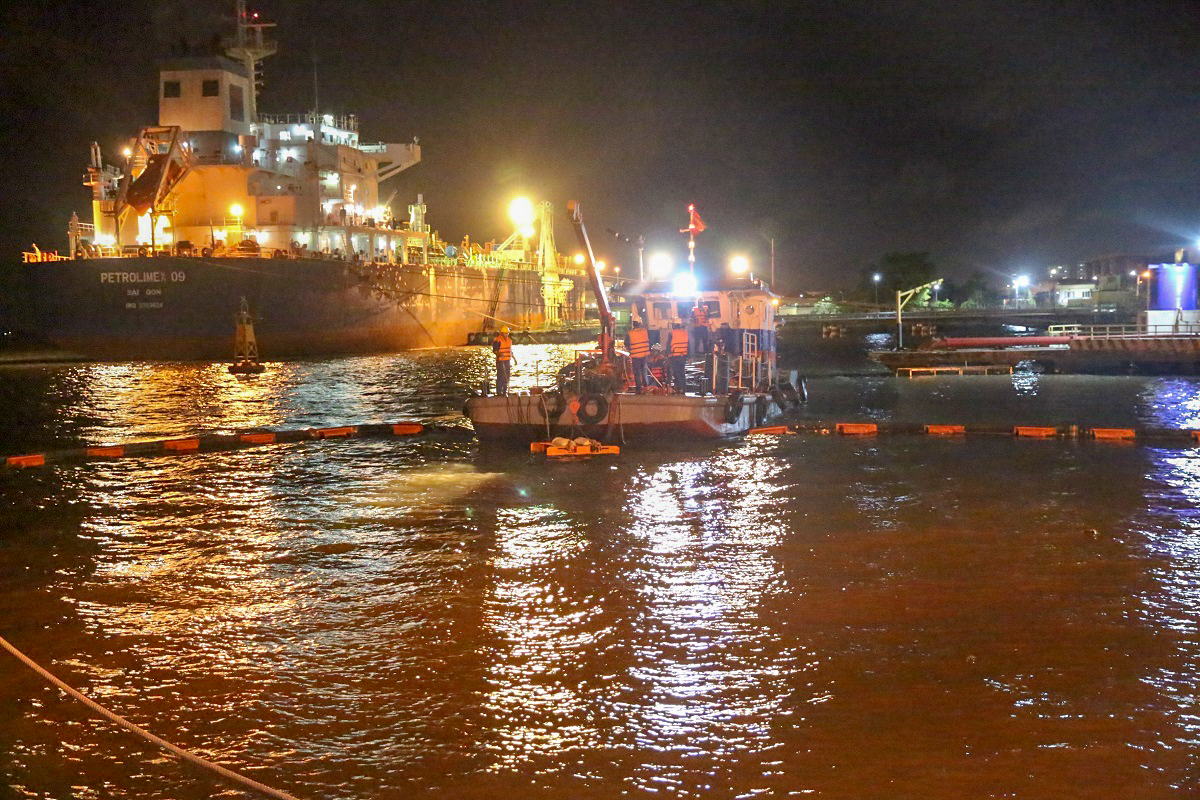 Petrolimex SG ship deployed oil spill pumps (skimmers) in areas where oil spills occur
Quickly provided first aid to the injured