Response to the World Environment Day on June 5th by practical deeds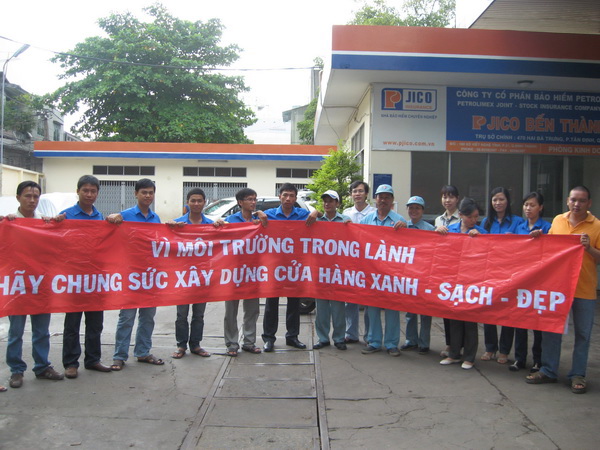 02:15 PM @ Monday - 07 June, 2010
"As the fresh environment, let's together to build a green- clean – beautiful station" wasthe message which Director of Board of Retail Petroleum Enterprise would liketo convey to the collective workers at retail petroleum stations, and appealed youcustomers together with responding to the World Environment Day this year bythe most practical deeds.
On Saturday morning, June5th 2010, retail petroleum station No. 1, 6 & 30 held to conductsorting, setting in order, cleaning environmental work and campus of stationsunder the guidance and support from representatives of the Director Board, departmentsof Retail Petroleum Enterprise and Petrolimex Saigon Quality Division. Takingpart in this event was also the positive contribution of the typical members ofJoint Youth Union Branch of Retail Petroleum Enterprise.
Previously, June 2nd 2010,Petrolimex Saigon had organized to train and guide for the staion workers about5S practice method; the requirements of 5S standards which were approved andissued by Retail Petroleum Enterprise; and how to develop practicalapplication.
Some pictures: