Simultaneous opening of 2 petrol stores 80 & 82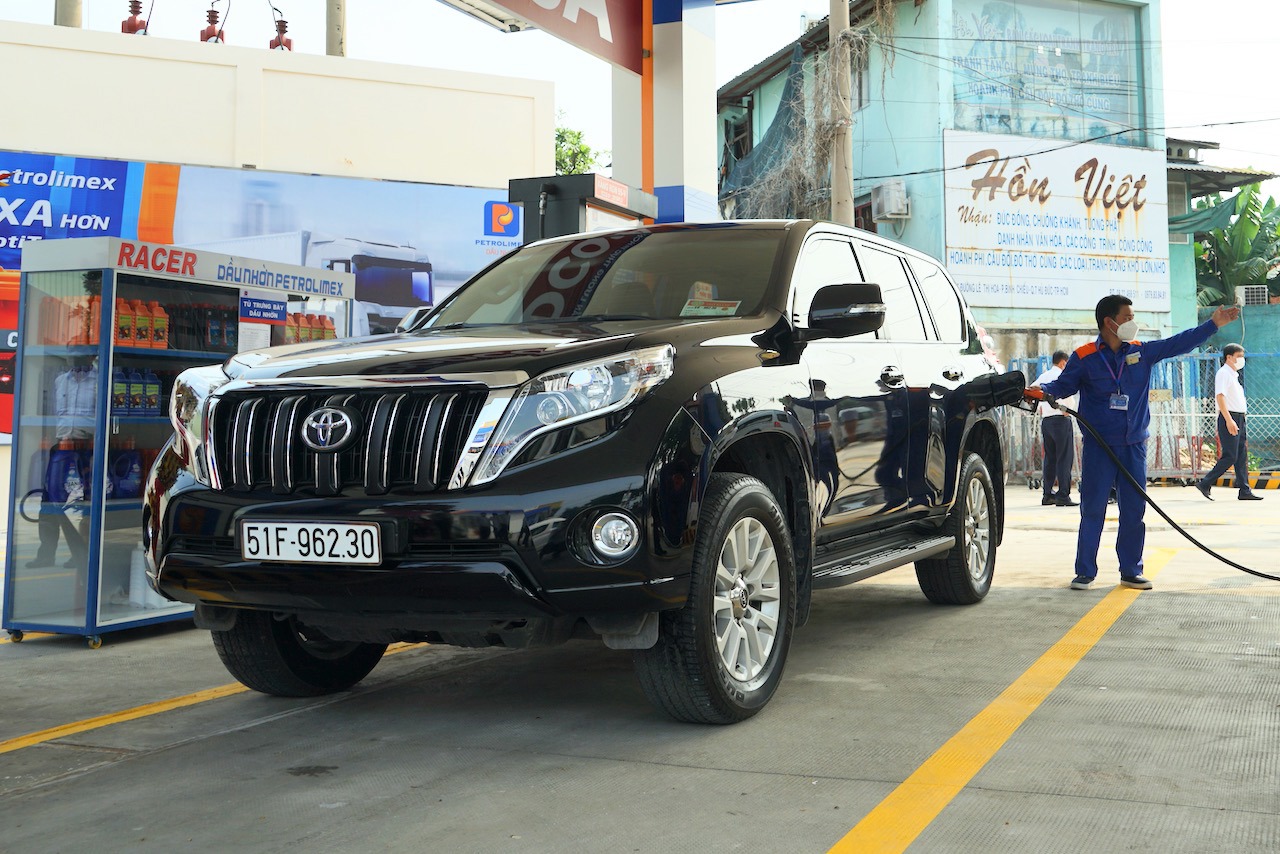 11:14 AM @ Tuesday - 22 March, 2022
In the atmosphere of determination to carry out the 2022 racing movement with the theme "Unity, creativity, proactively overcome the difficulties to successfully complete the business tasks in 2022" by the Vietnam National Petroleum Group (Petrolimex) / Petrolimex Saigon launched, Petrolimex Saigon Retail Enterprise officially opened and put into operation at the same time 2 petrol stores: Petrolimex - Store 80 & Petrolimex - Store 82 on the morning of March 18, 2022. Increase the number of newly developed stores right in the first quarter of 2022 to 03 stores.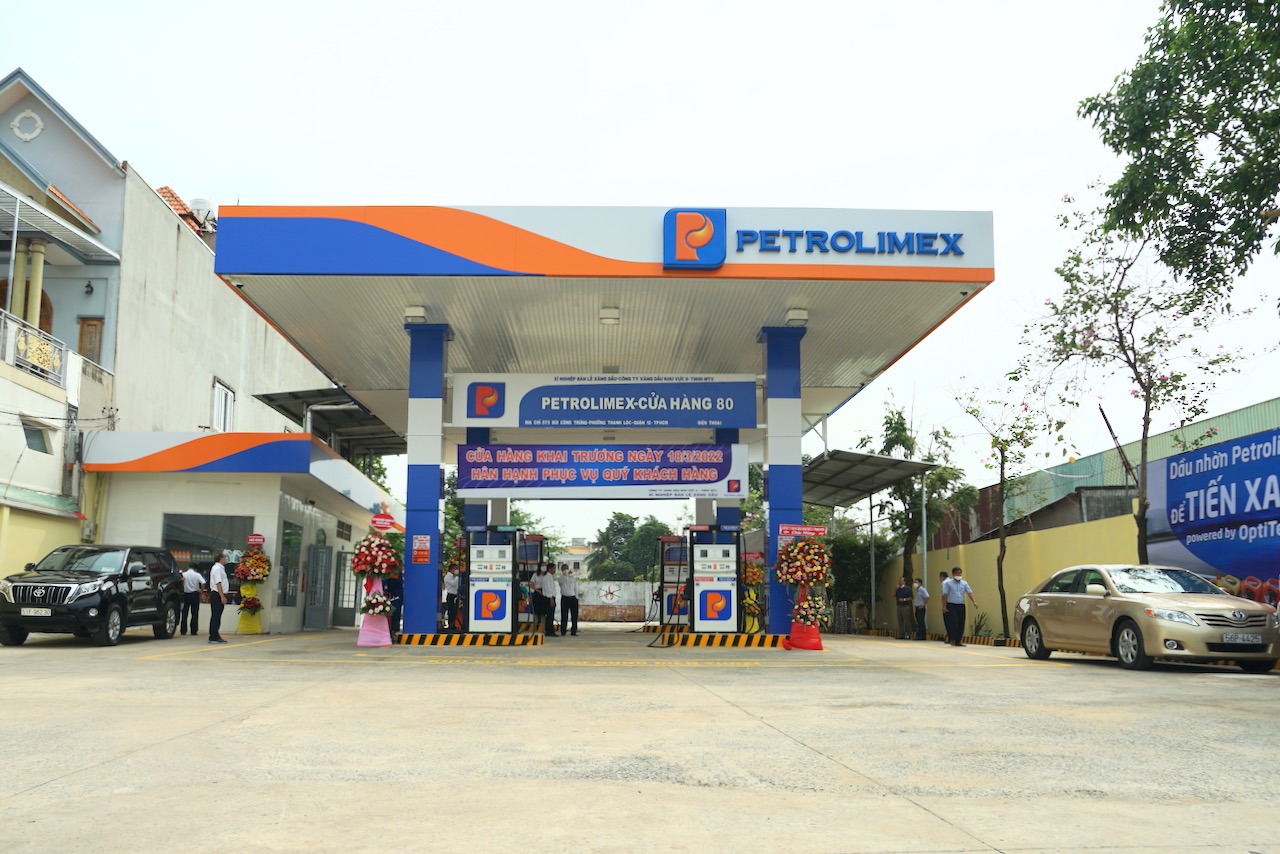 Petrolimex - Store 80, address: No. 57/5 Bui Cong Trung, Quarter 2, Thanh Loc Ward, District 12, Ho Chi Minh City.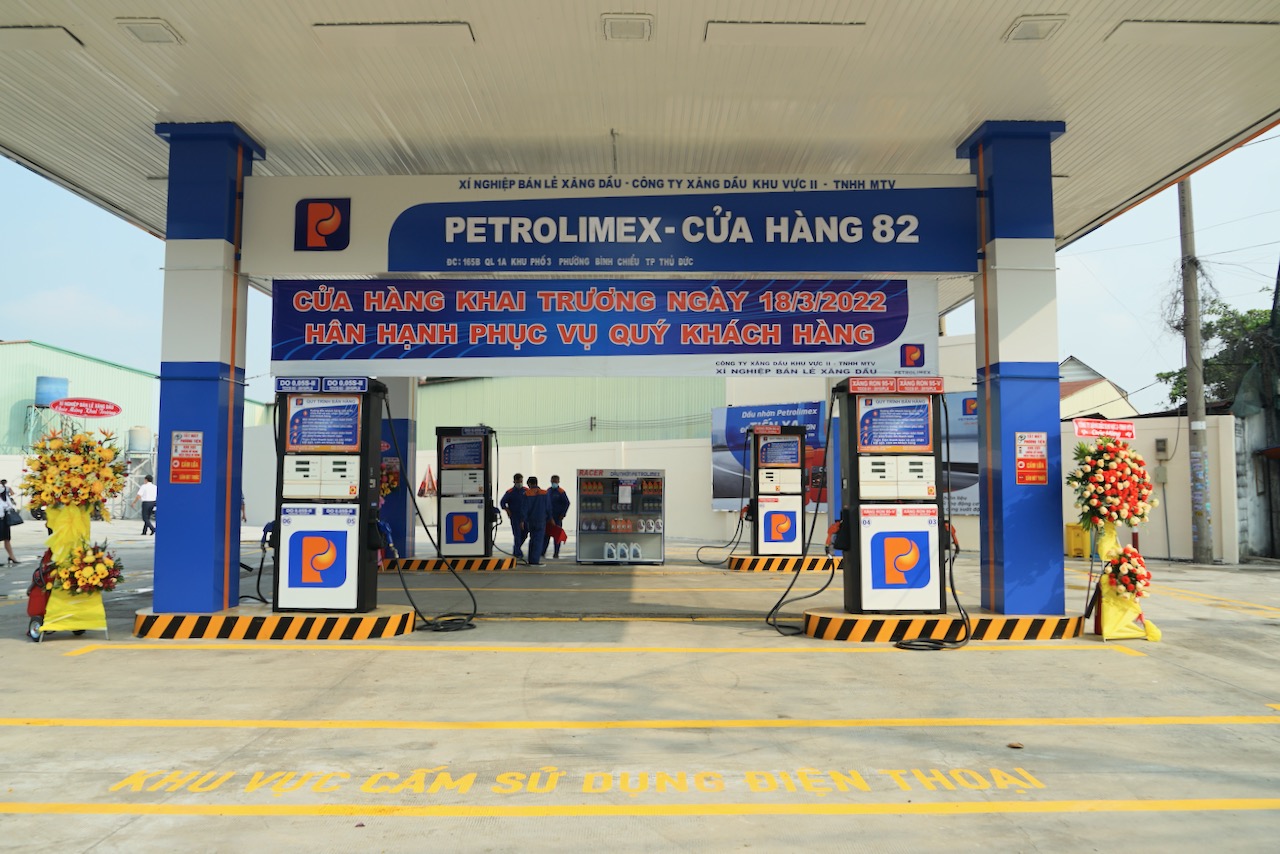 Petrolimex - Store 82, address:165B Quarter 3, National Highway 1A, Binh Chieu Ward, Thu Duc City, Ho Chi Minh City.
The event of simultaneous opening of 2 stores in the same day and a total of 03 new stores put into operation in the first quarter of 2022, these has demonstrated the great determination of Petrolimex Saigon's Board of Directors and all employees of the Enterprise, striving to meet the increasing demand of City's customers, ensuring the continuous supply of petrol in the context that the supply of petrol is having many unpredictable developments.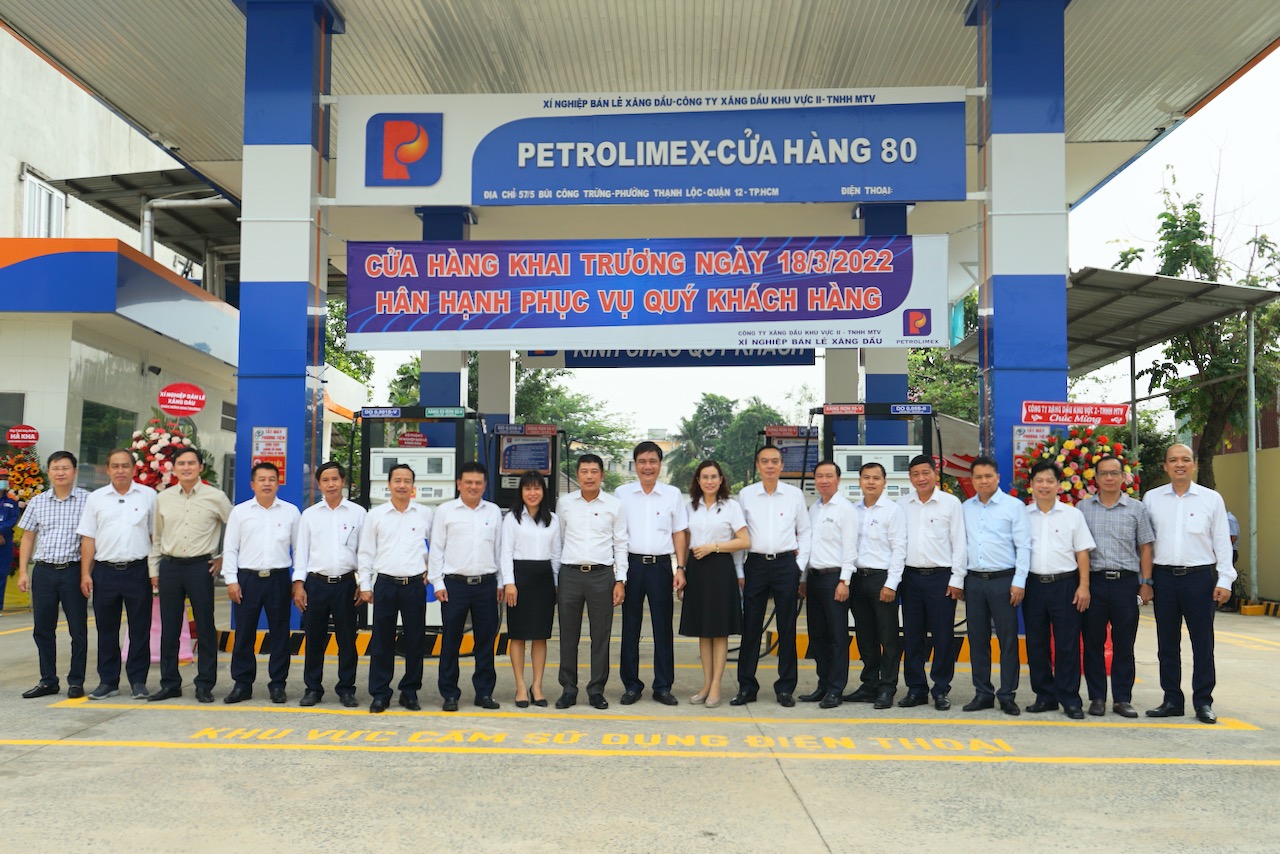 Attending the opening ceremony, there were Director of Petrolimex Saigon Pham Anh Tuan, Director of Retail Enterprise Nguyen Thanh Hai, representatives of local agencies and departments in District 12/ Thu Duc City, Leaders of Company departments/centers/ enterprise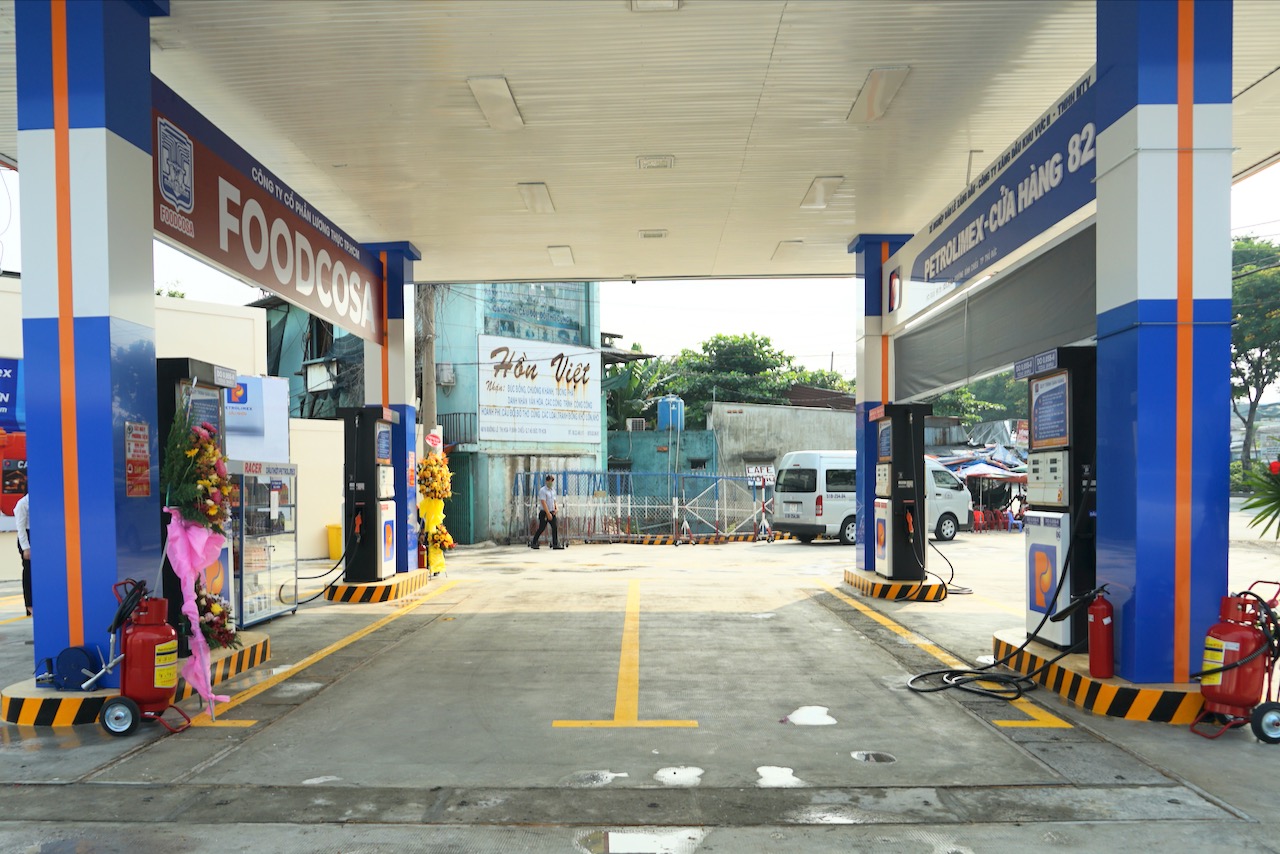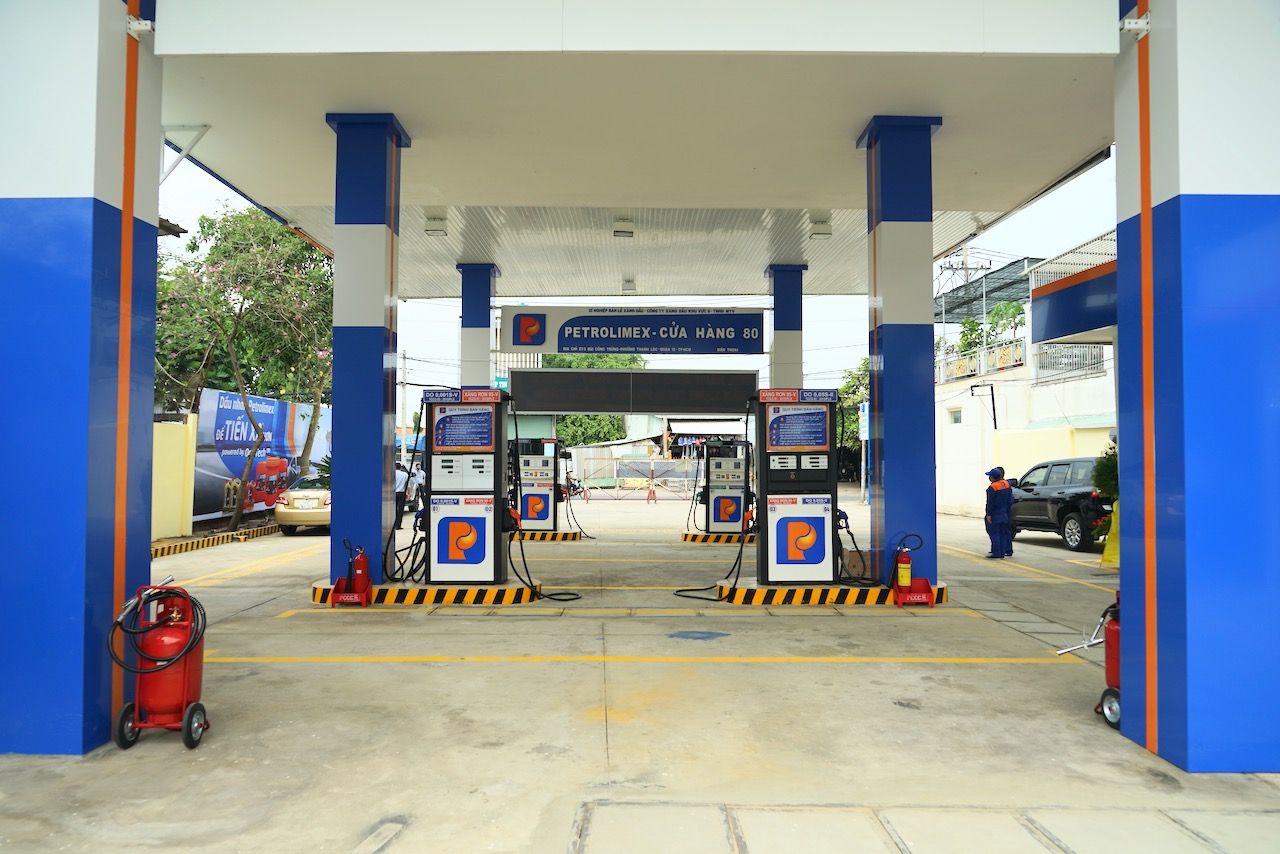 Sales area of Petrolimex - Store 80 with 2 sale-lanes
As for Petrolimex - Store 80, immediately after completing receiving from partners, the Enterprise urgently embarked on a comprehensive repair/upgrade the store on an area of 1,400 m2 ground floor, located on the Bui Cong Trung Street has a large volume of traffic, adjacent to Binh Duong province. In order to well meet the needs of the region, the Enterprise has given maximum priority to sales area, designing 2 spacious sale-lanes, convenience for large vehicles go in/out to buy goods; Invest in modern equipment: 04 TATSUNO electronic pump columns (02 pump nozzles) connecting Egas, cashless payment system, 02 tanks with a capacity of 50 m3 which installed automatic tank measuring system TLS-450, technological equipment to import self-contained goods…; advanced fire protection, automatic fire alarm and environmental protection systems ensure safety standards. Only after nearly 01 month of active construction and repair, the Store has completed and put into operation according to the plan, ensuring current technical processes and standards of the State/Group.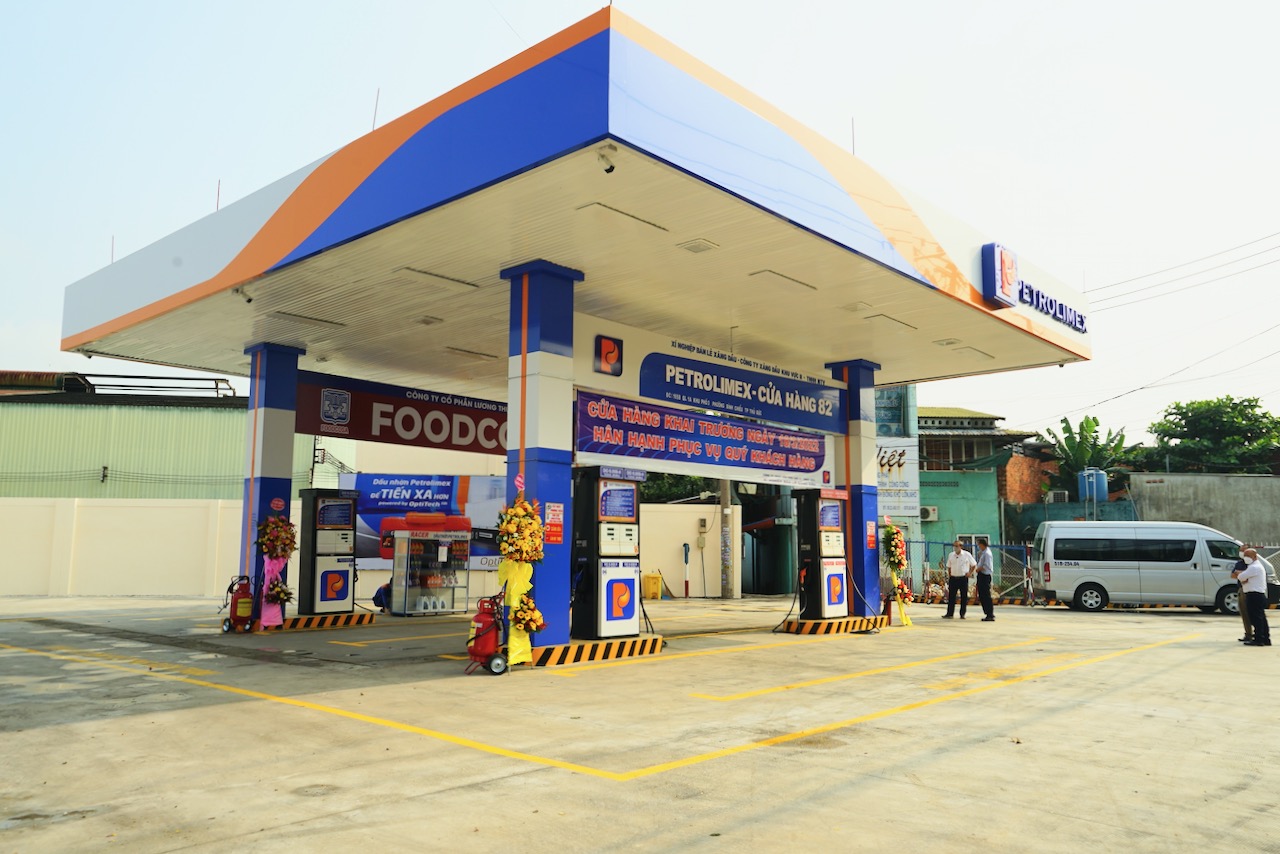 Petrolimex – Store 82 has spacious sales area and convenient entrance for customers to buy petrol
Along with that, Petrolimex - Store 82 with the goal of coordinating other stores in the area such as Store 71, 47 ... to meet increasing demand for petrol on National Highway 1A connecting the North - South economy, prioritized for investment and expansion by City. The store is renovated and upgraded with beautiful - modern - large-scale architecture on more than 1,000 m2 area; Synchronously invest in modern equipment according to the new standard of Petrolimex brand: 04 TATSUNO electronic pump columns (8 pump nozzles) with high accuracy - convenient for sales operations, cashless payment system, the TLS-450 automatic tank measuring system was installed for tanks which has 135 m3 of capacity, a standard 24/7 HD camera system for sales monitoring; The technology system ensures safety standards during the import and export petrol process, and the yard is well-ventilated to ensure that large vehicles can enter and buy goods. After being put into operation, the store is expected to increase Petrolimex's presence on the busy and crowded National Highway 1A area, promoting the overall output of the entire Enterprise.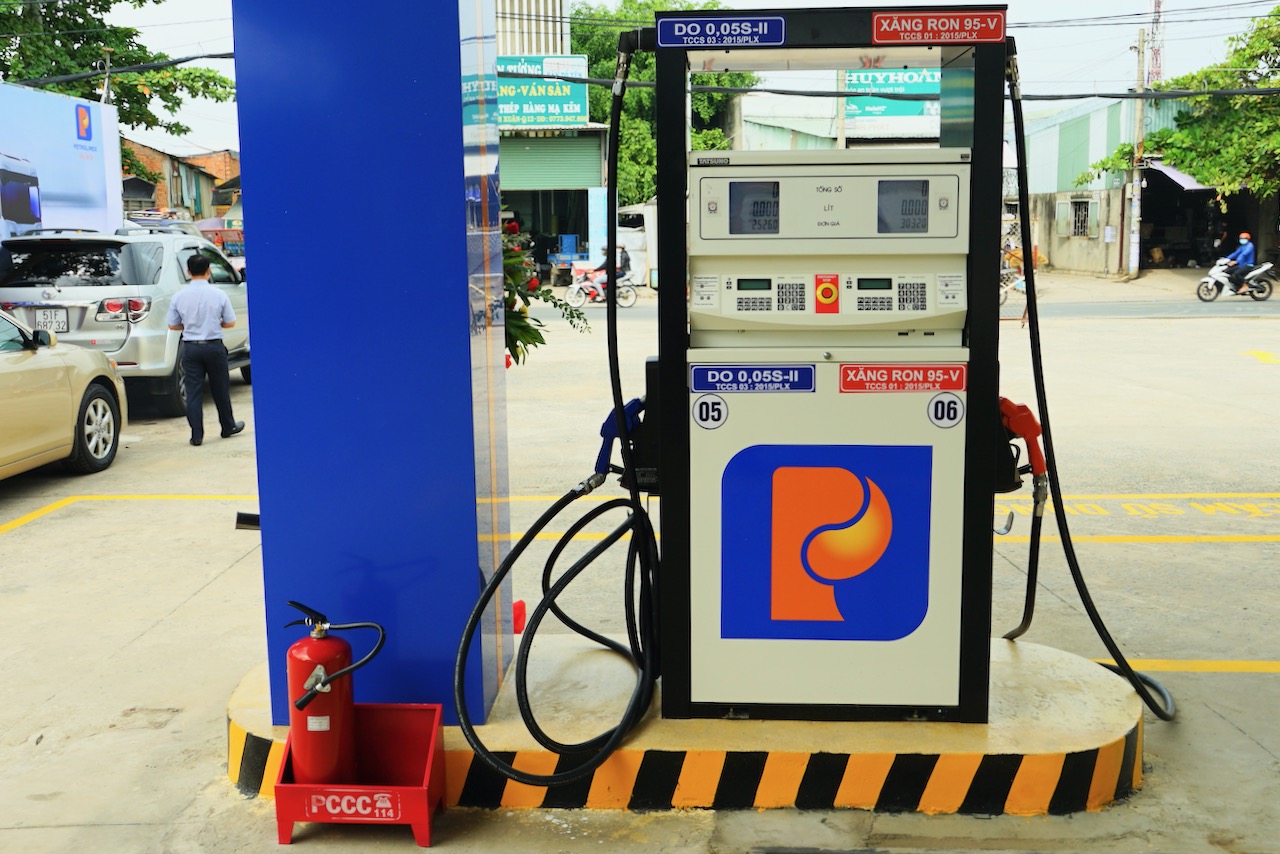 Modern Tatsuno 2 nozzle pump
With the desire to bring better products and services to the people, at the Opening Ceremony, Director Nguyen Thanh Hai asked the staffs of 2 stores coordinated to organize and manage the Stores well, meeting expectations of Board of Directors, constantly trying to bring the Petrolimex brand "taking you further".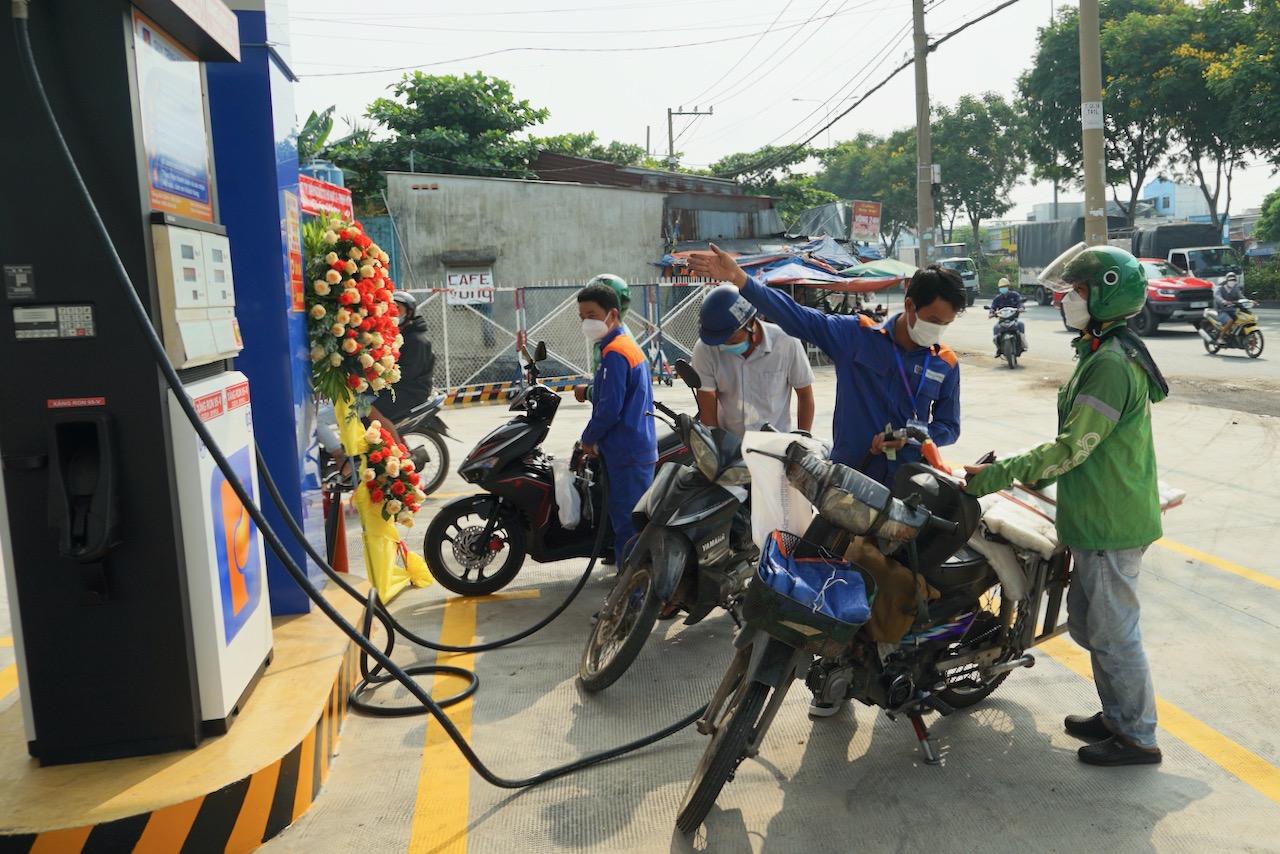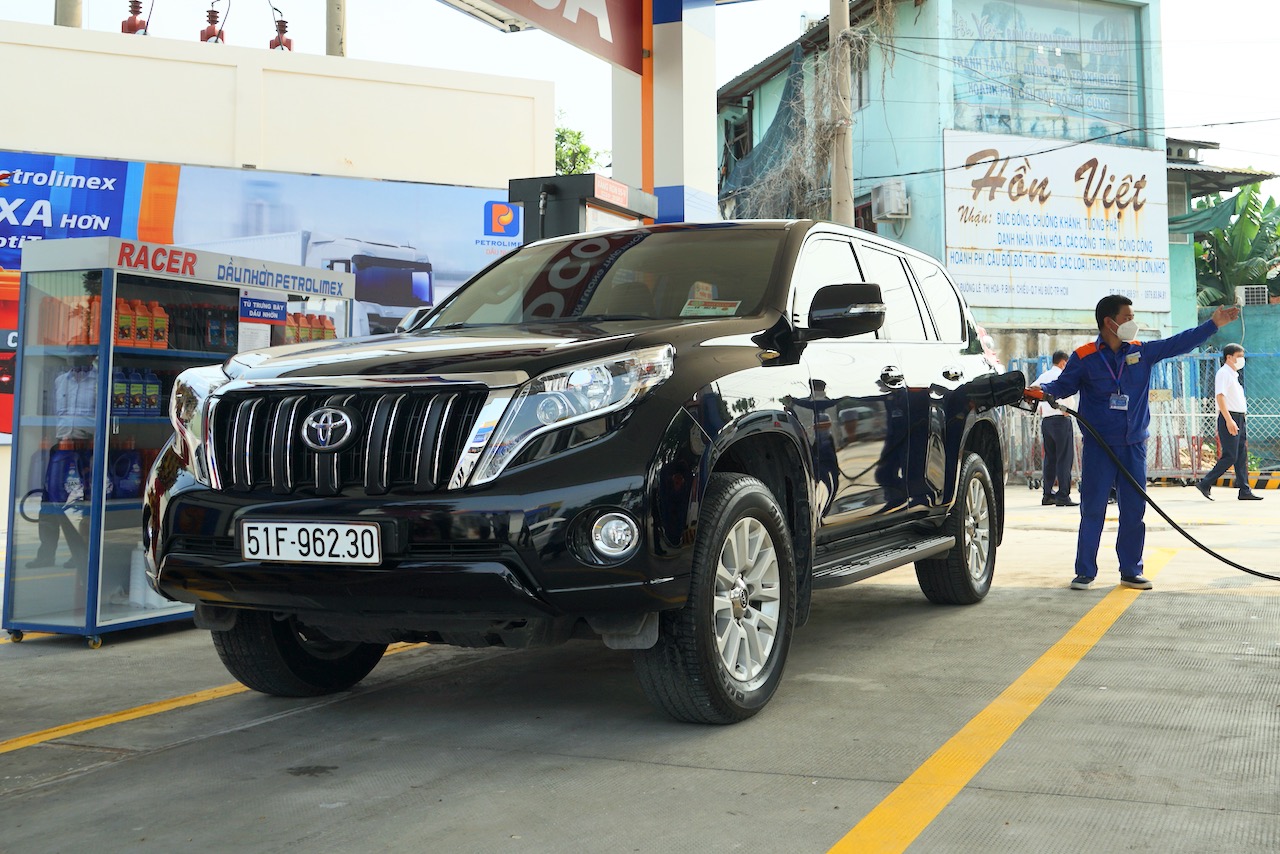 The first fuel lines at Petrolimex - St 80 & 82 have been put into customers' vehicles...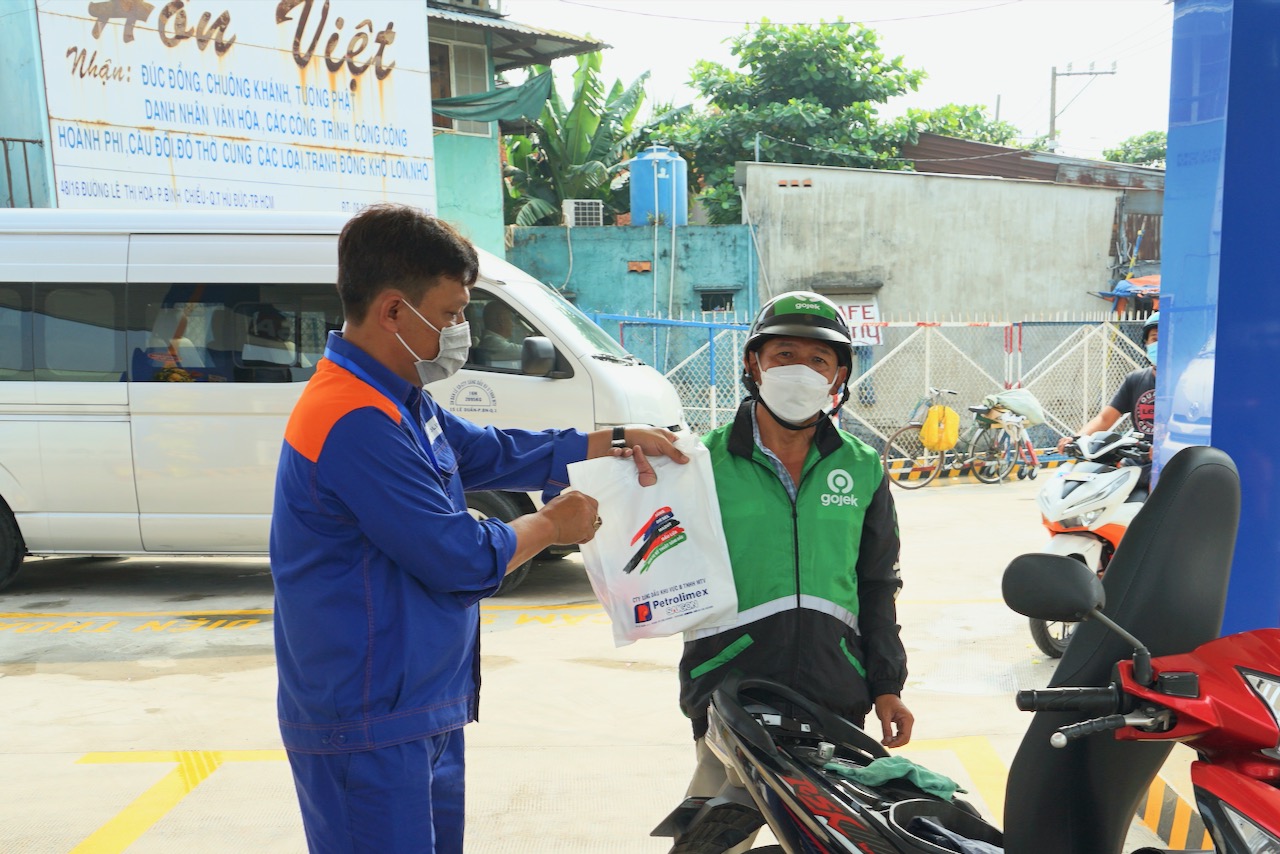 With the joy of customers when receiving gifts on the opening day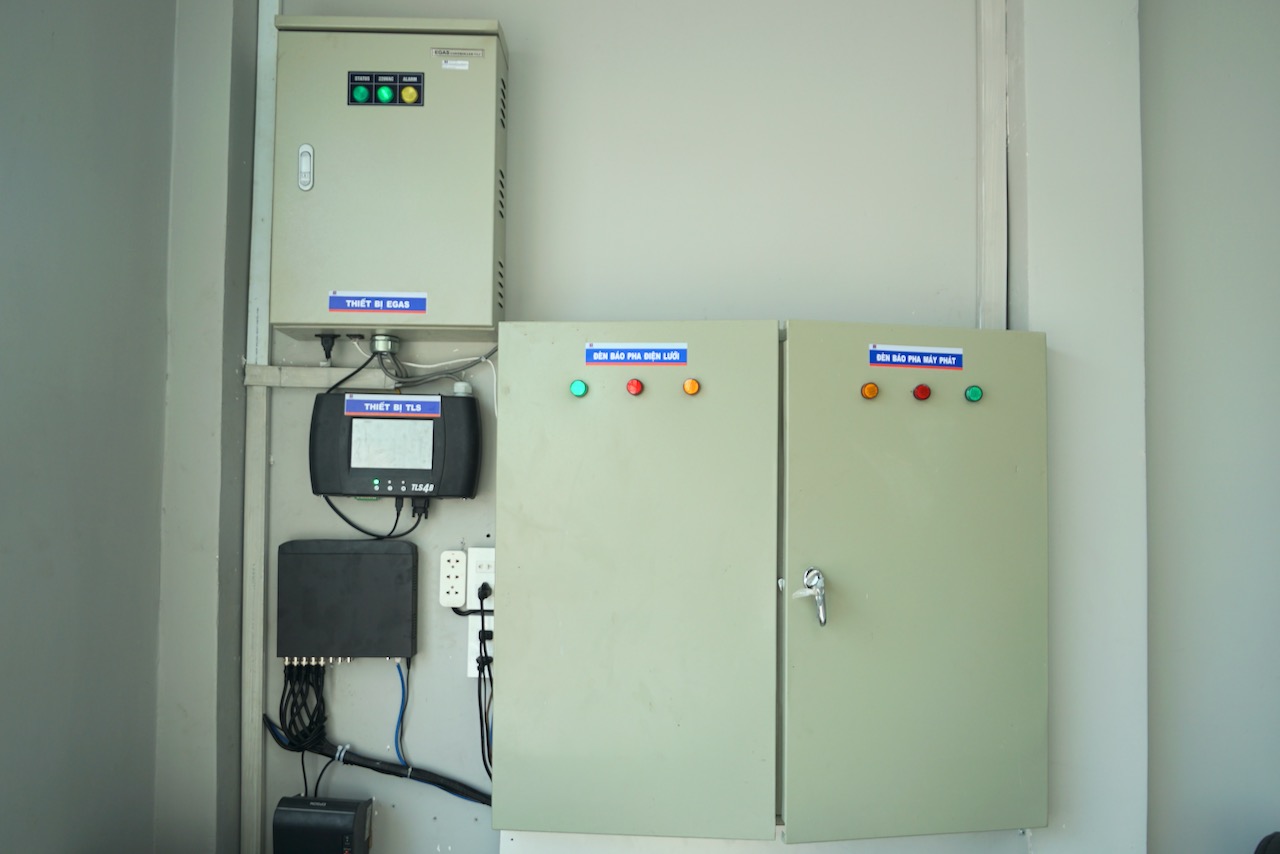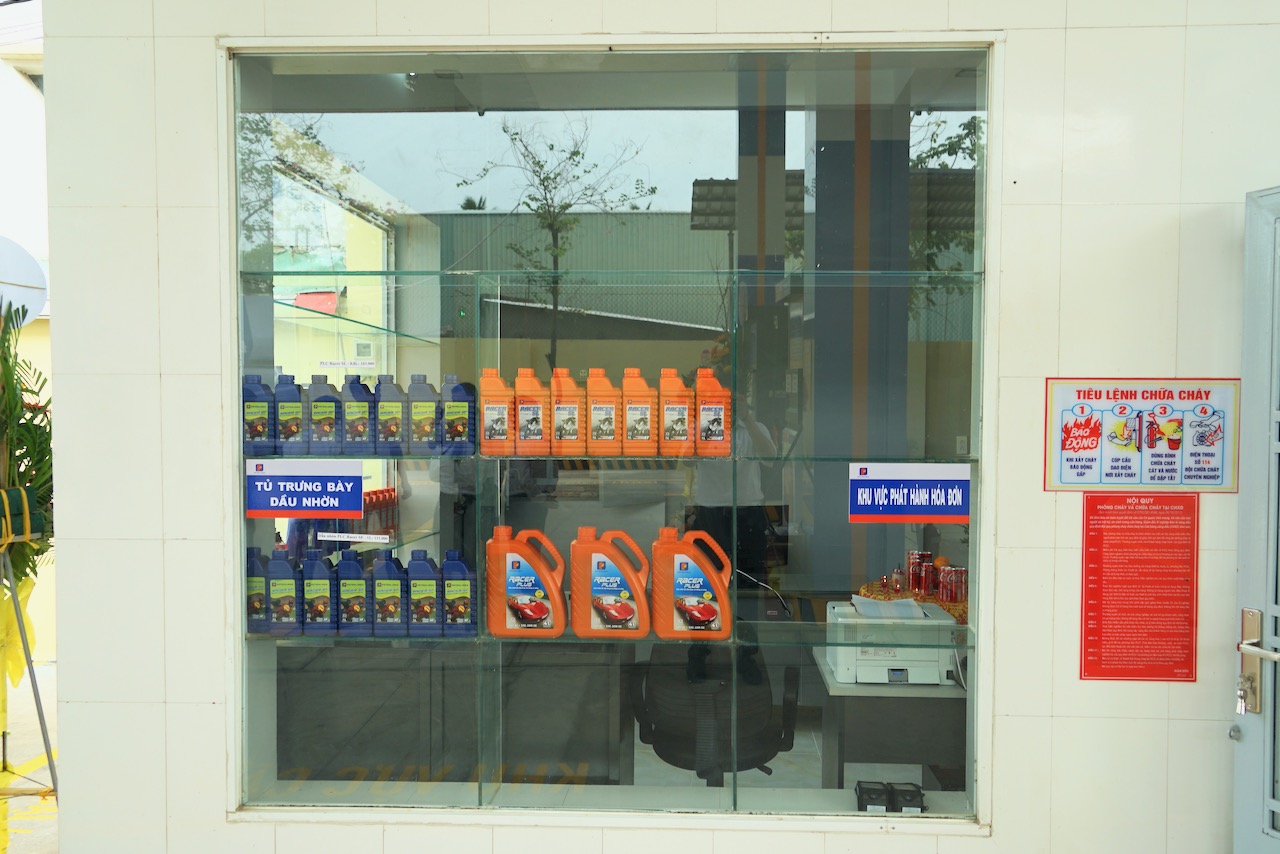 Great infrastructure...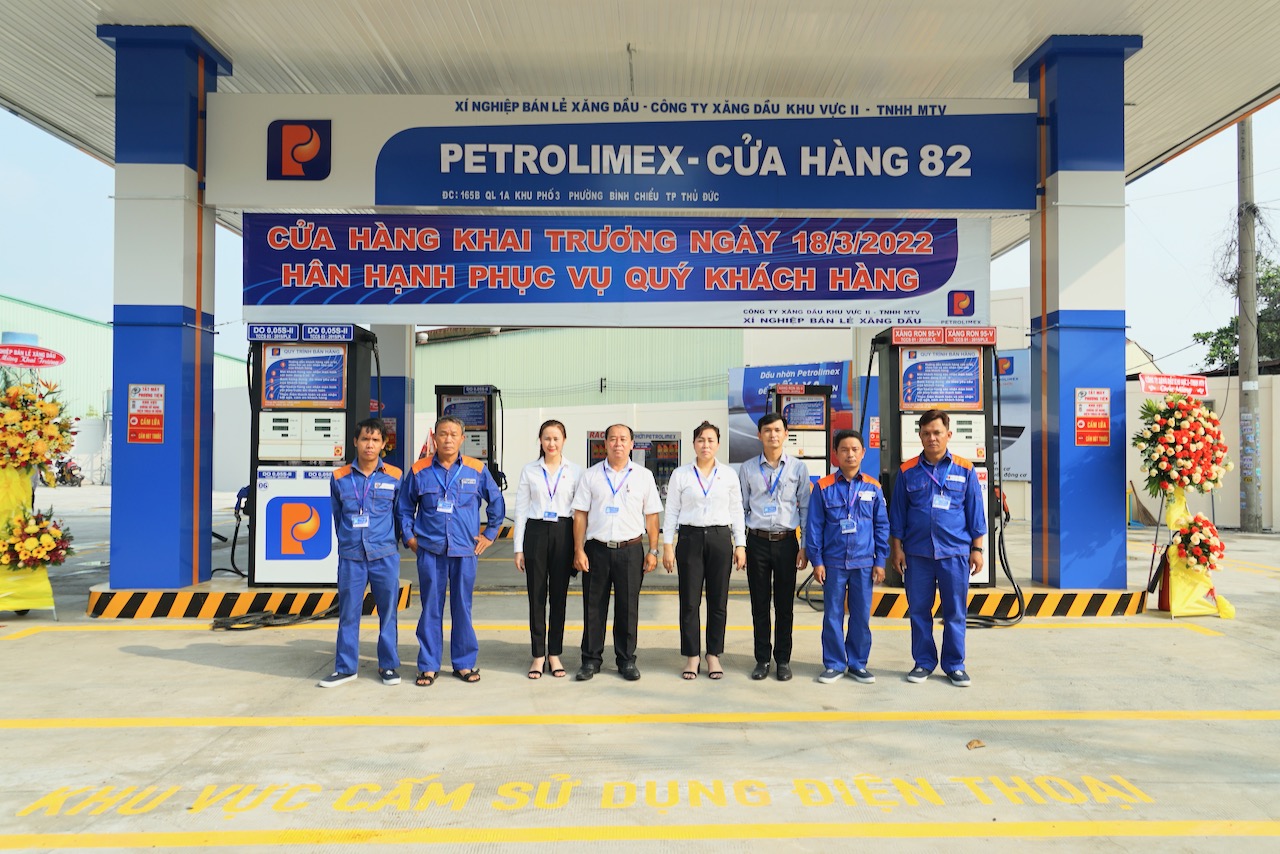 Together with a team of employees to meet all customer requirements - "taking you further"