Petrolimex SaiGon provides "Collection, Transportation, Treatment and Disposal of Hazardous Waste" service in oil and gas field with 50 waste codes (especially oil-contaminated wastes) which are issued on The Hazardous Waste Transport Licence, and on The Treatment and Disposal of Hazardous Wastes Licence by Ministry of Natural Resources and Environment.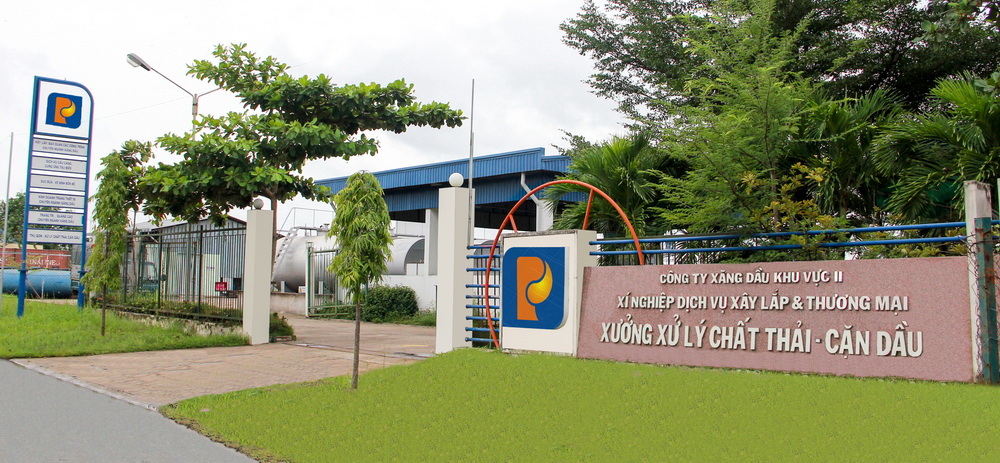 Being in the precinct of Nha Be Oil Terminal, The Hazardous Waste Treatment Plant occupies more than 4.000m2, its capacity of hazardous waste depot is about 400 tons, and its active capacity gets 500 tons per year. The plant is also certified with ISO 14001: 2015 by Bureau Veritas for collection, transportation and disposal of hazardous wastes.
Areas of activities of the plant is not only in the scale of Nha Be Oil Terminal but also in many provinces of South Central Coast, Central Highlands, Southeast and Mekong River Delta.
Trading Procedure
If customers have any requirements, please feel free to contact directly with:
Environmental Treatment Center
Address: 15 Le Duan Boulevard, District 1, Ho Chi Minh City
Telephone: (84 28) 39.110.029
Environmental Treatment Centerwill appoint makerting expert to introduce our services and find out about customers' requirements in order to help custumers choose suitable products and best services.